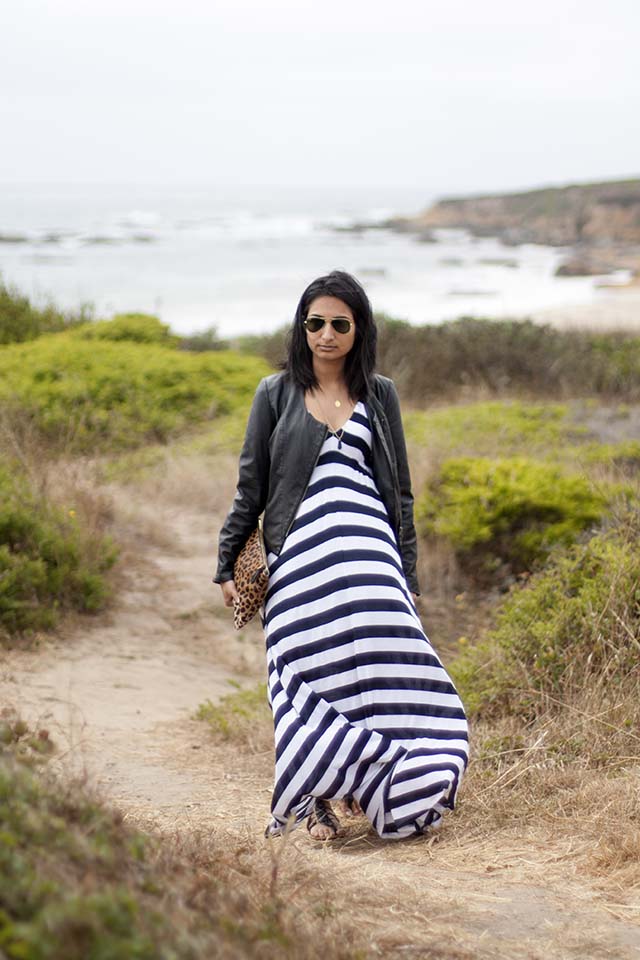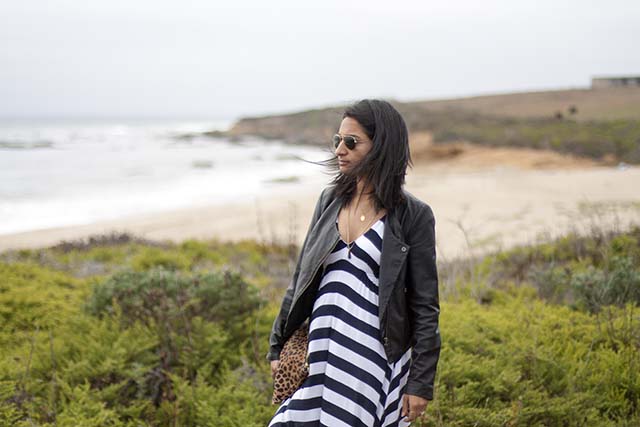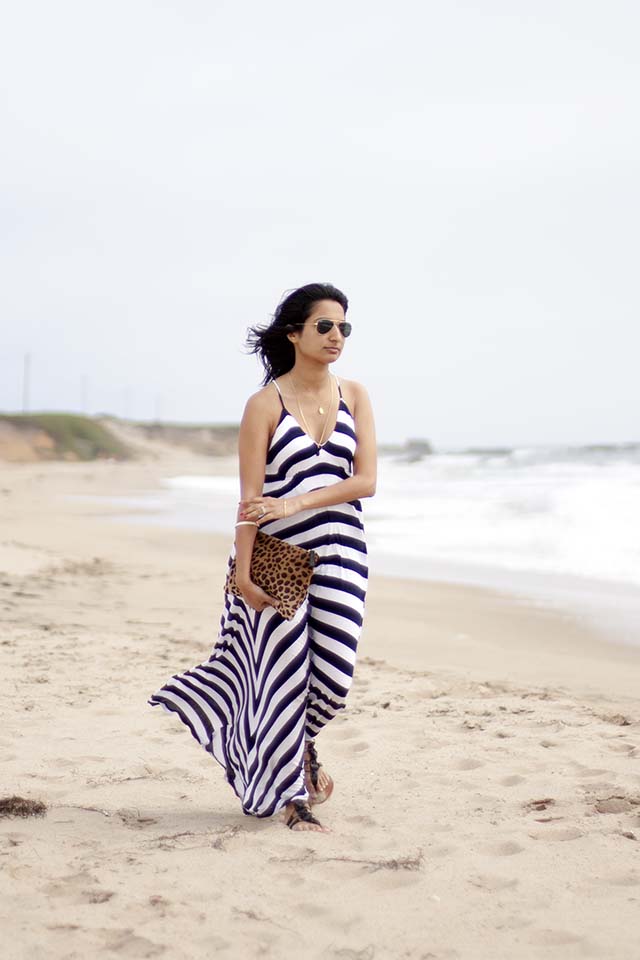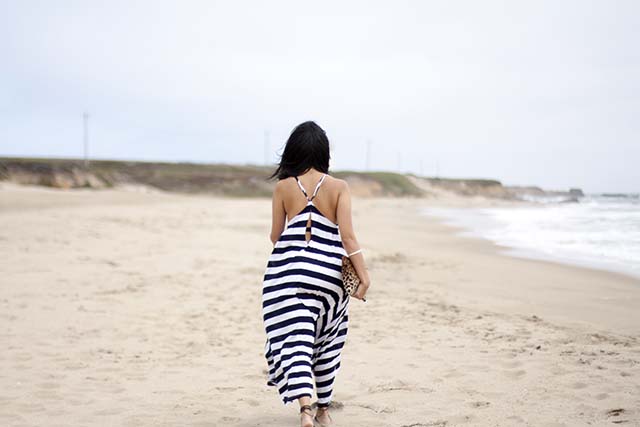 A.L.C. maxi dress, Clare V. Flat Clutch Supreme in Leopard, Joie Kamari Leather Jacket, Joie Torres Sandals, Ray-Ban Aviator Sunglasses
Where does the time go? Chris and I celebrated our two-year anniversary this weekend with a trip to Pescadero, an hour or so south of San Francisco. We hit a couple beaches, visited Pigeon Point Lighthouse, went to Highway 1 Brewing Company, hung out with the goats at Harley Farms, and sampled the goods at Pie Ranch. Great name, equally great pie. And of course, the best company.
Anyway, I was really excited to wear this dress again (last appearance here), because I love wearing maxis to the beach. It really makes me feel like it's summer, even if it is NorCal summer, which means it's only in the 60s.