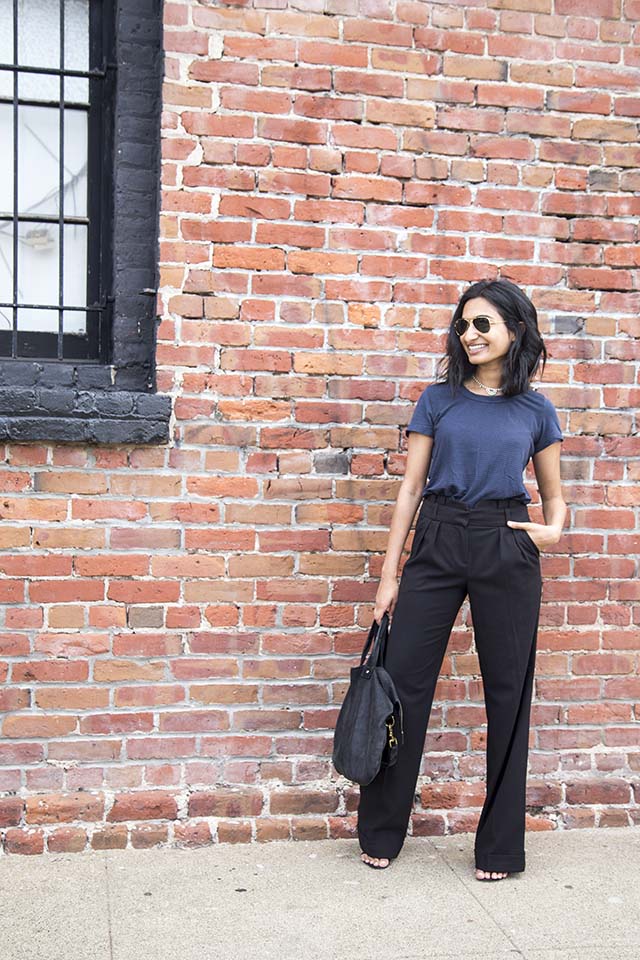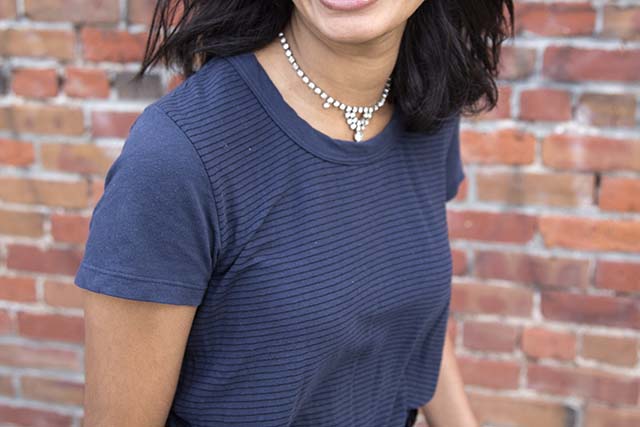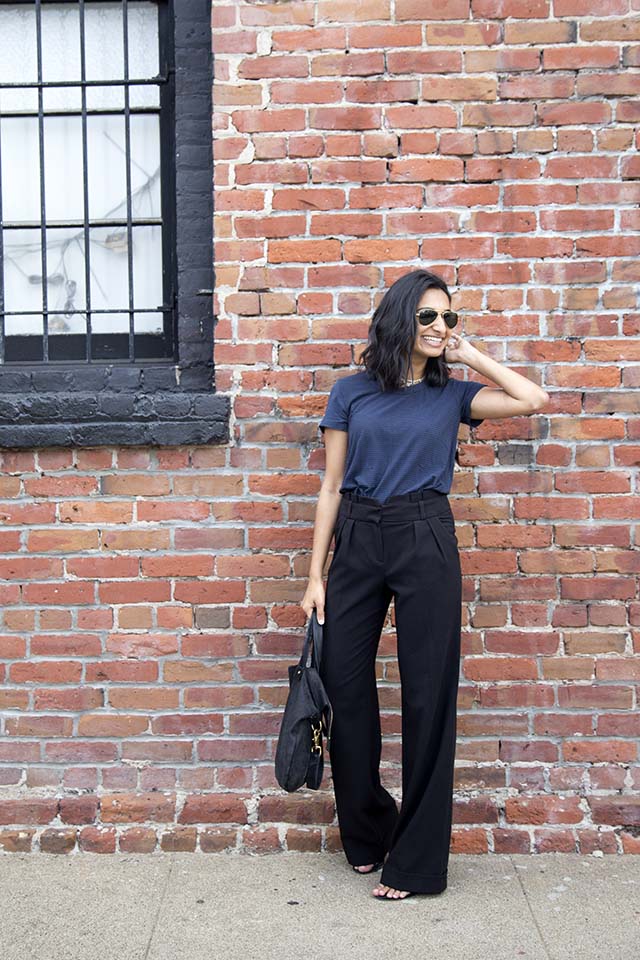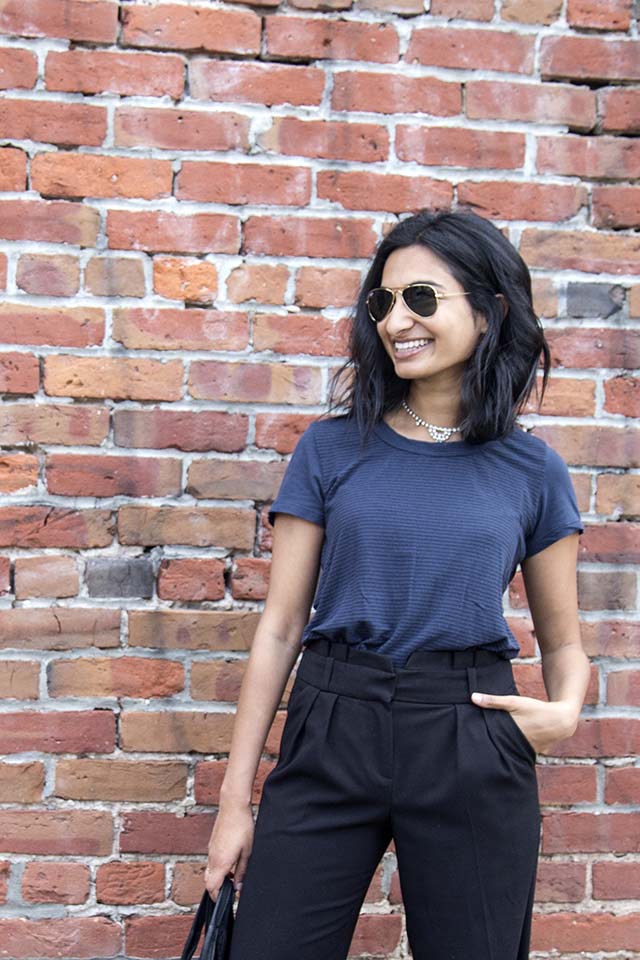 James Perse tee, Topshop wide legs (similar), vintage necklace (from the Alameda Flea Market), Ray-Bans, Alexander Wang heels, Clare Vivier messenger bag
I had taken a long hiatus from these pants and it feels pretty good to be reunited with them once more. Whenever I wear them, someone always comments that I look "business casual", and truth be told, there's no real reason for me to look that way.
But wide legs have always been lengthening on me, and I will happily take all the length I can get. Plus, I wore them with a slouchy jersey tee so I think it all evens out.
Photos by Krystal Bick