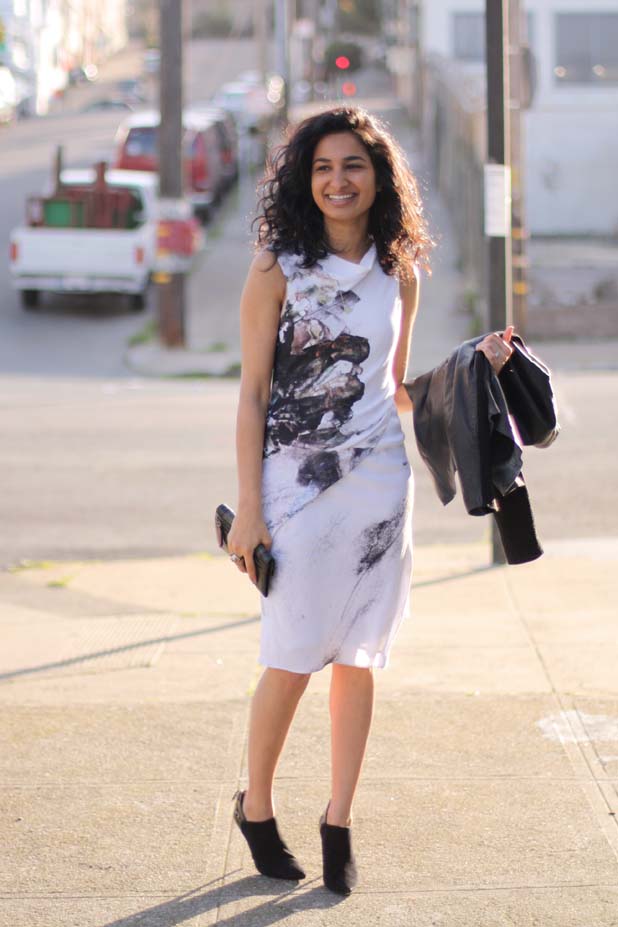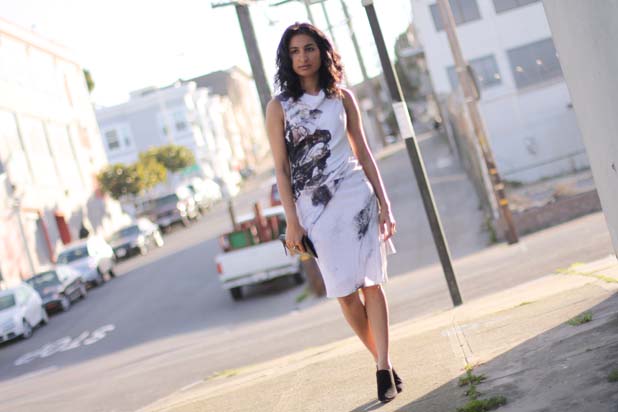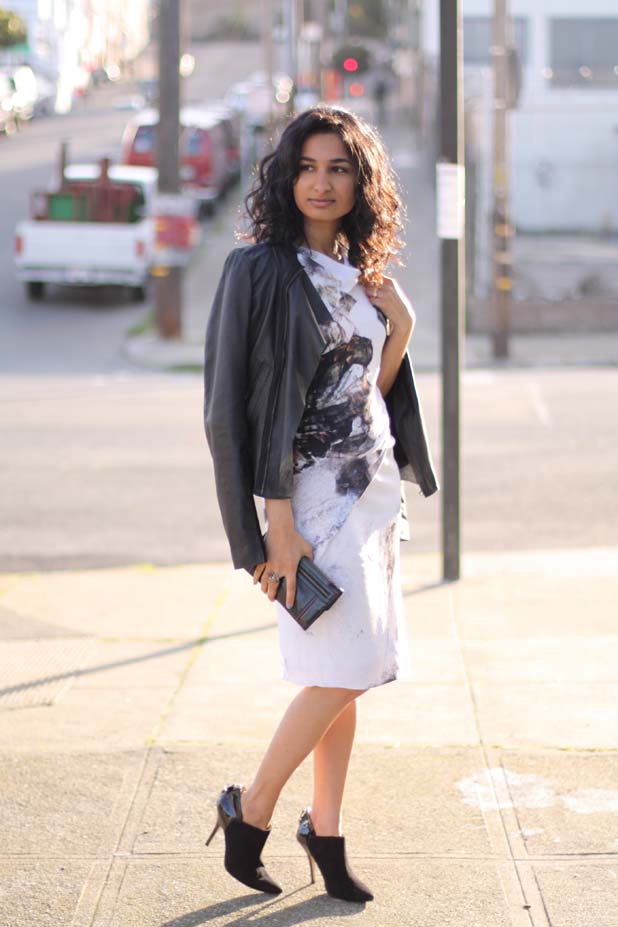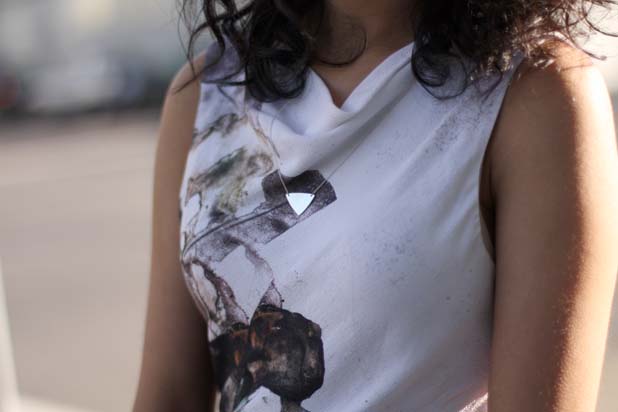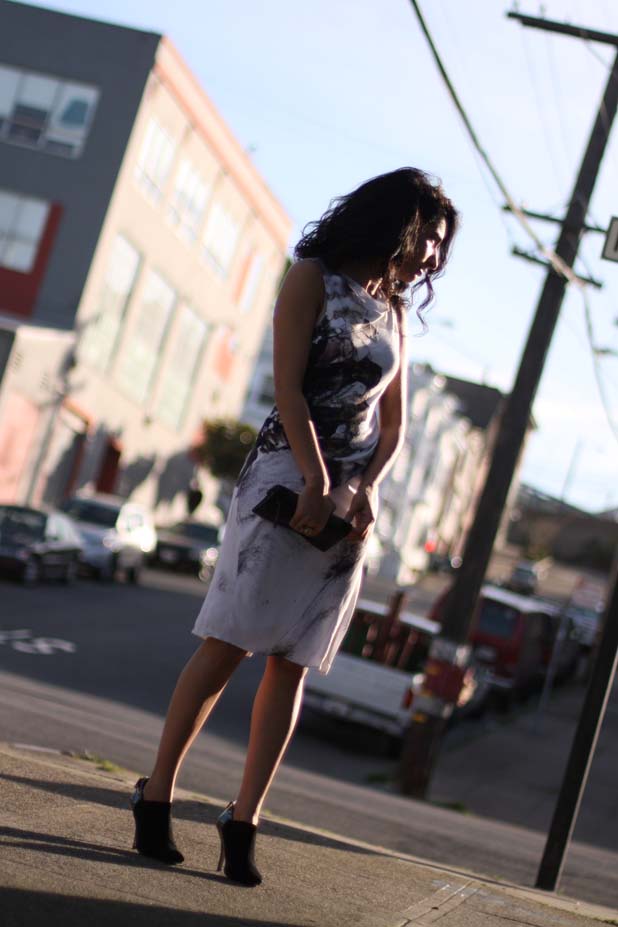 Helmut Lang Carrion dress, geometric necklace triangle c/o Maya Brenner, Hayden-Harnett clutch, Zara jacket, KORS Michael Kors booties
When I do wear dresses during the work week, I tend to wear the same ones over and over because the others are either sparkly cocktail wear or overly beach-y (my bad, maxis, I still love you). This is one of those elusive "day-to-night" numbers I'd be comfortable in at a bunch of different occasions.
And speaking of dresses, I'll be giving one up at this Wednesday's Poshmark "Posh Party". Stop by if you're an SF'er! Here's the info:
Wed. , Feb. 29th, 6 – 9 p.m.
Acre/SF, 301 Union St.
Wear a party dress that you love, but are ready to part with. They'll be creating listings live at the party. Just RSVP to rsvp@poshmark.com by Tues, Feb. 28th.