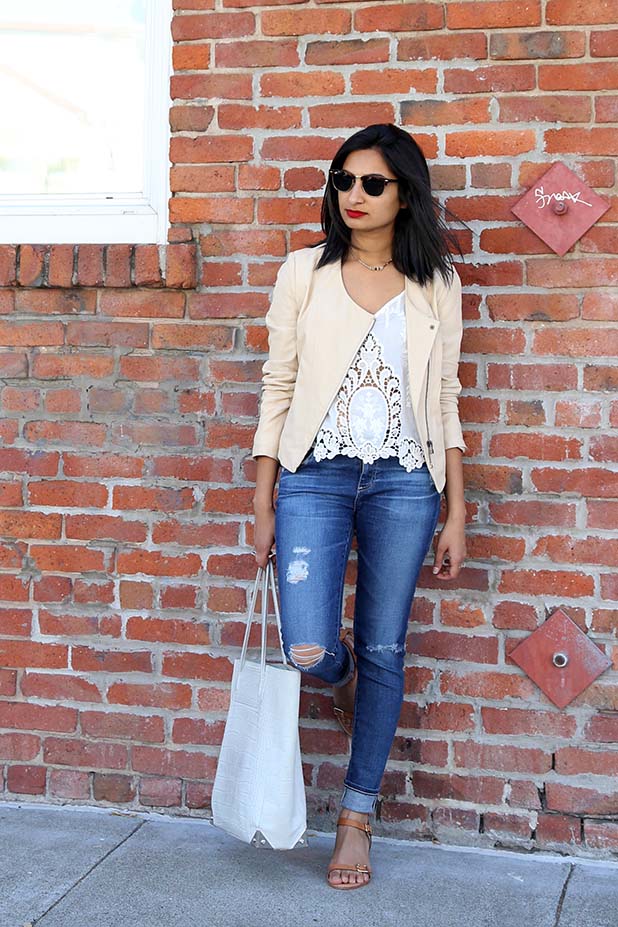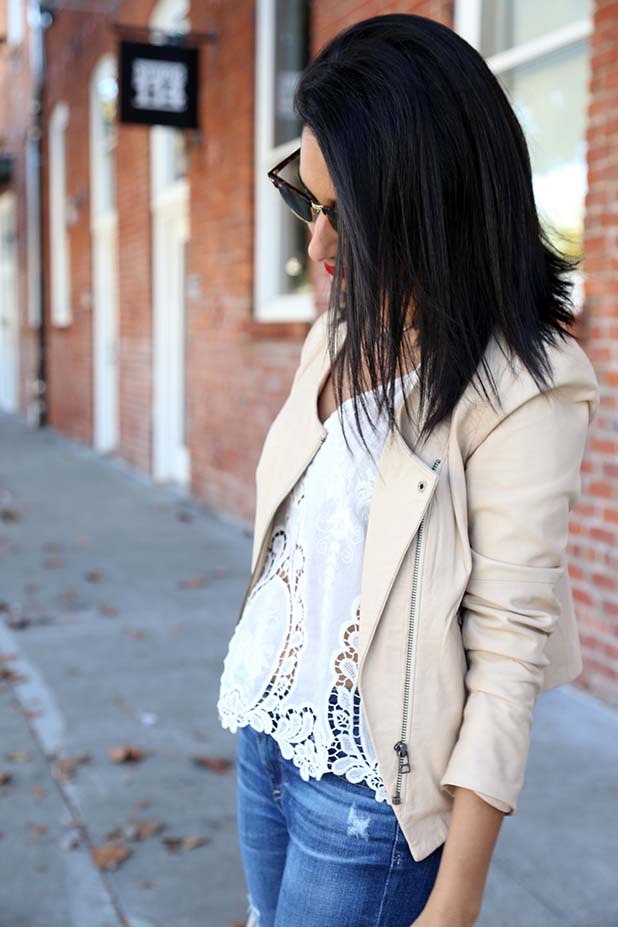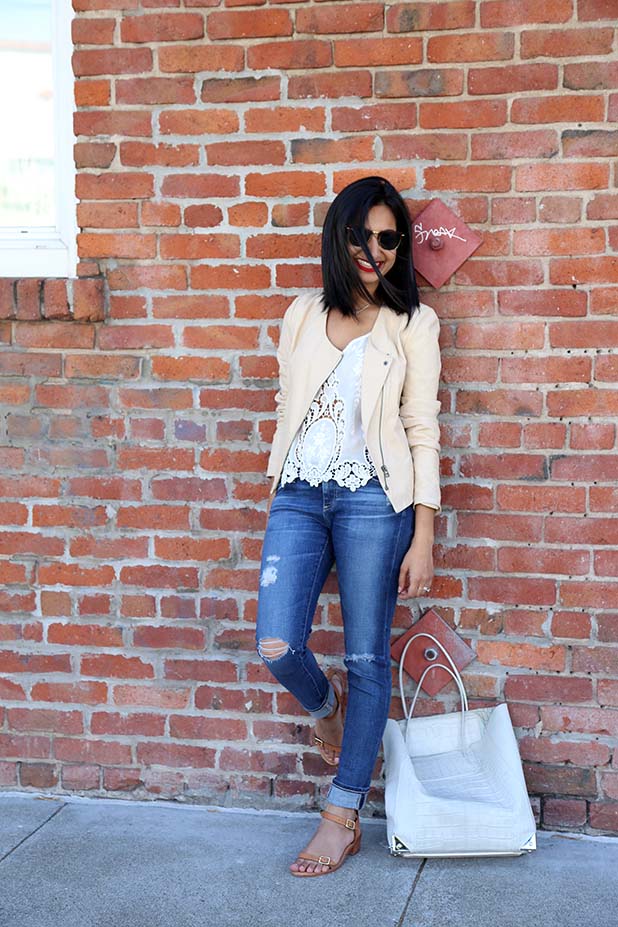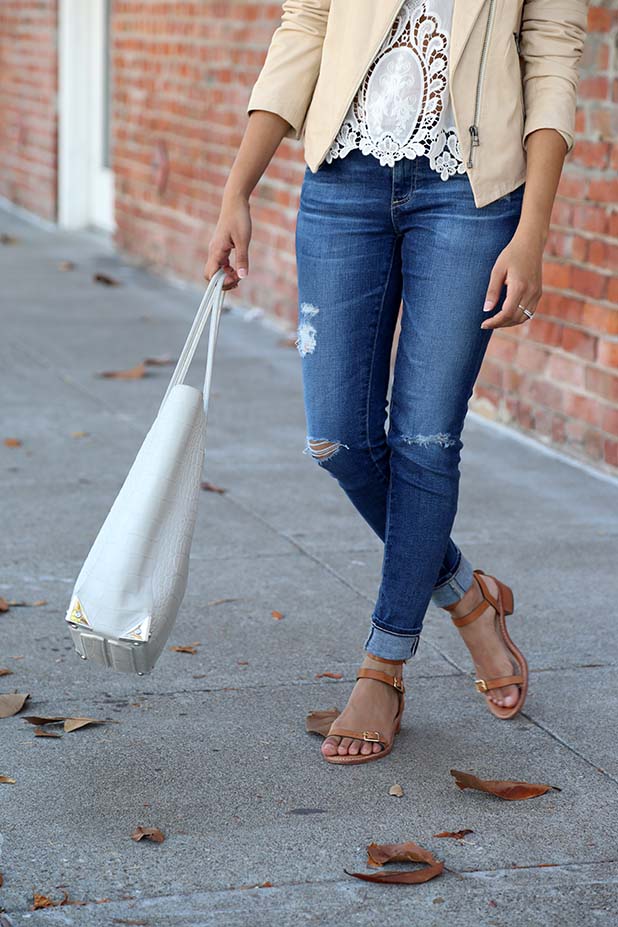 AG Legging Ankle 11 Years Swap Meet, Dolce Vita Sabelle Tank, Joie Kamari Jacket, Loeffler Randall sandals (also love this nude fringe pair), Alexander Wang Prisma Tote, Ray-Ban Clubmaster sunglasses
When I was in Bavaria and all around me looked like a Swiss Miss package, I wanted nothing more than to wear this crochet top (and steal that little girl's pony). Unfortunately for me I didn't wear it, because I neglected to pack it, and even if I had it would have been way too cold.
But for the 4th of July weekend we went to Napa and I got my chance. It was toasty out, and of course peasant tops feel totally appropriate for Wine Country. Bohemian vibes are always on the rise when the weather gets warmer. Hope you had a great holiday weekend.
Photos by Krystal Bick