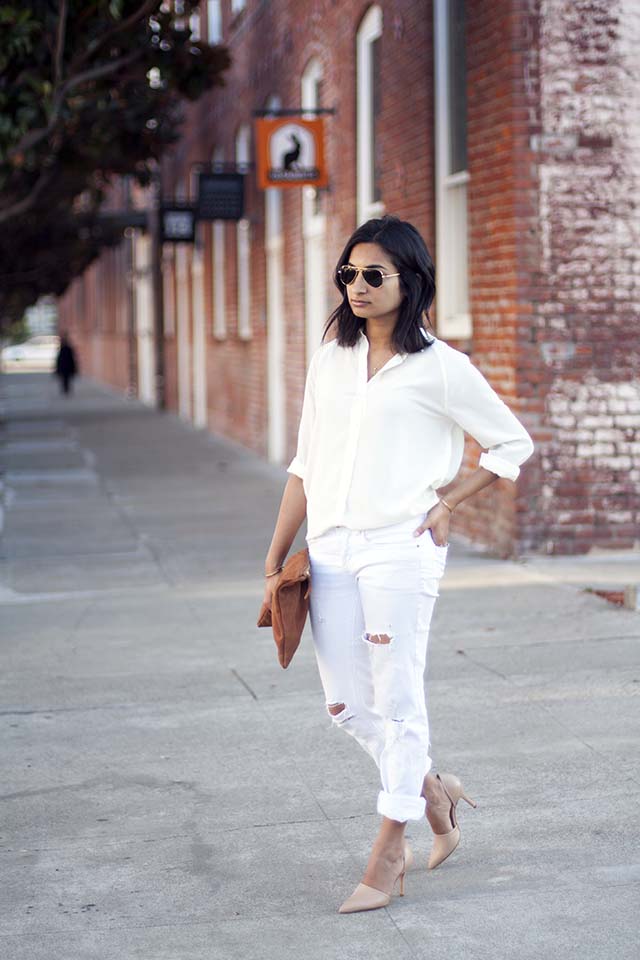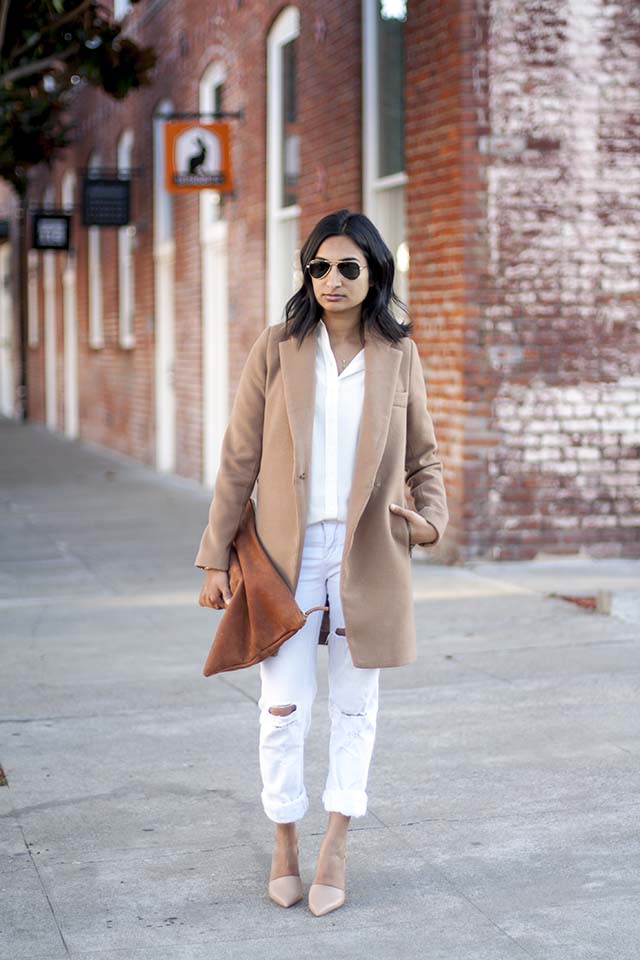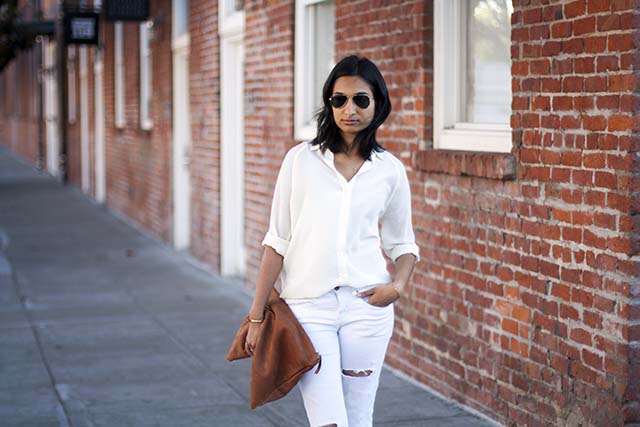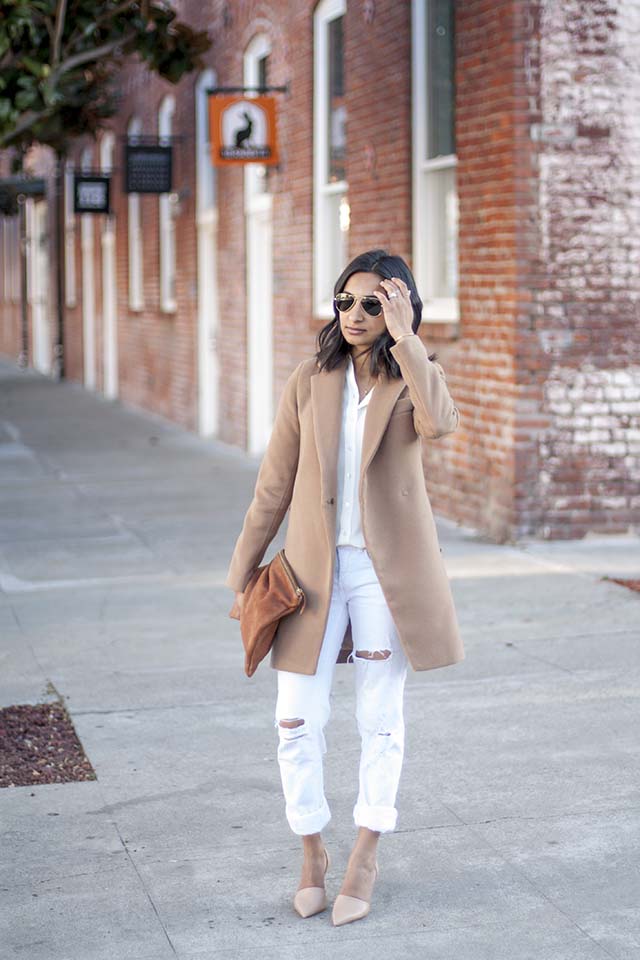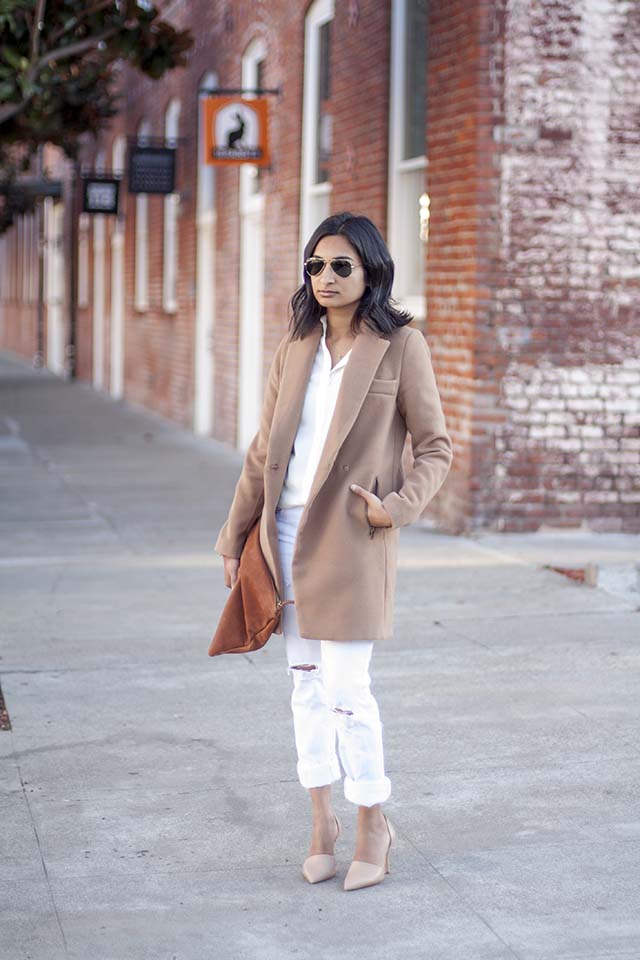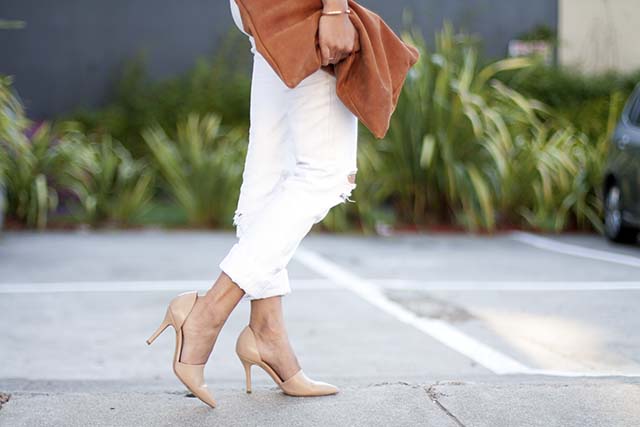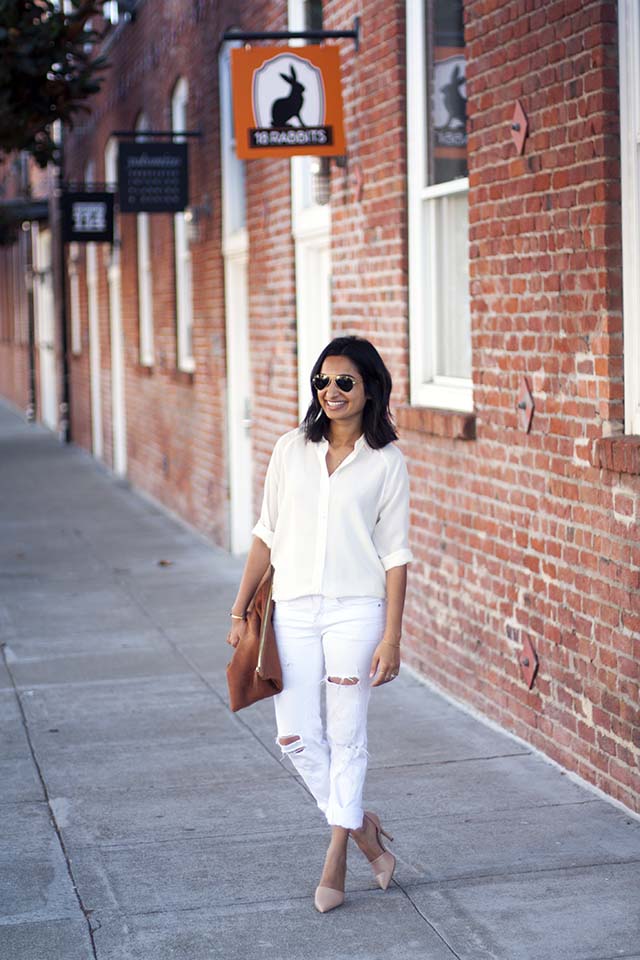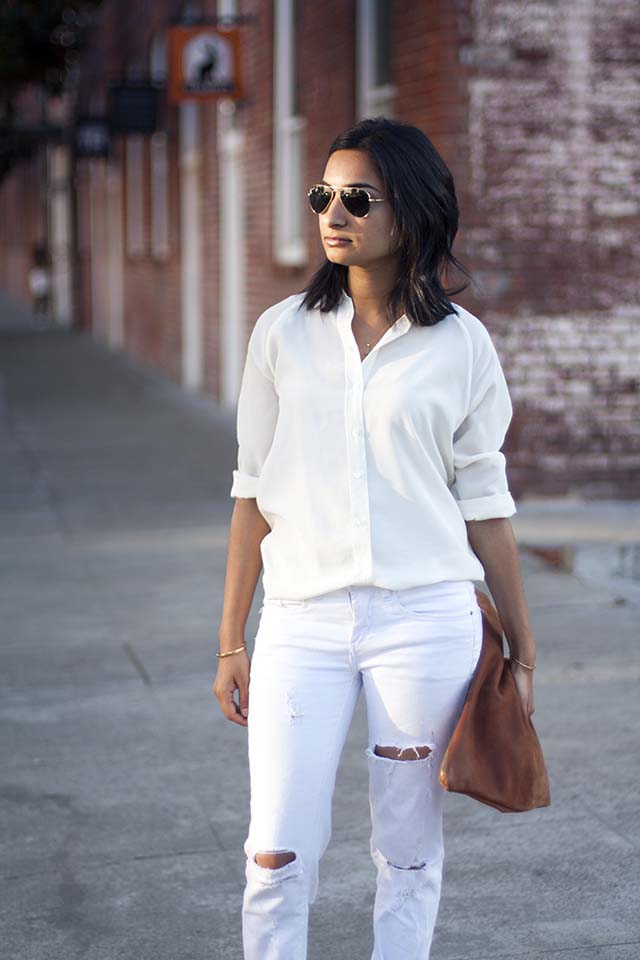 Everlane Silk Point Collar blouse, Blank denim, Clare Vivier clutch (old, messenger style here), Ray-Ban Aviators, Sweet & Spark bracelets, Vince Claire Pumps in Cappuccino, ASOS jacket
It's so easy to change the mood of all-white outfits with accessories. It doesn't particularly feel like it (or maybe it does, since 75-degree weather actually is what SF feels like in fall during the day), but autumn is almost here! So I piled on the camels and nudes and tan tones in transition.
P.S. Speaking of fall, did you know you can buy the good stuff online now?? Maybe you always could, but it's news to me. I'm ready for a bender.