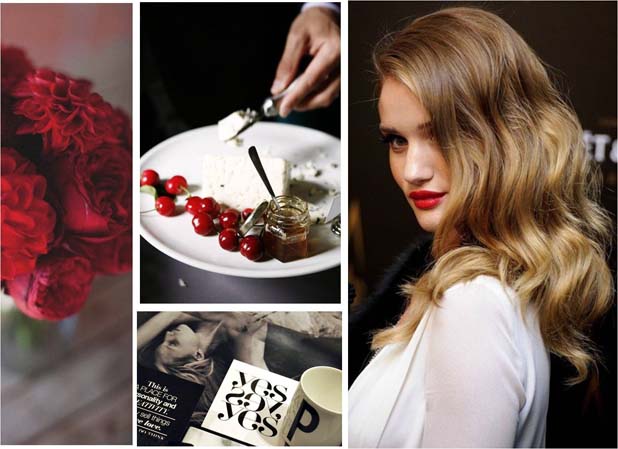 Thought I'd share a few of the many, many wedding mood boards I've created using images on Pinterest. These colors, the hair, that typeface. Yes, yes, yes.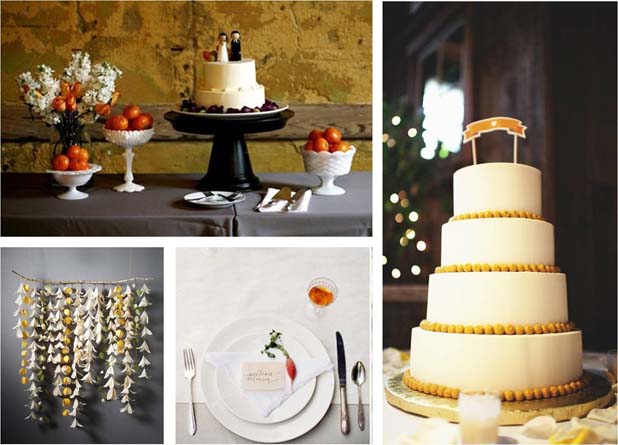 I love the simplicity of this place setting. Maybe a little branch or flower instead of the radish? Great use of milk glass bowls too — doesn't look overly vintage-y here.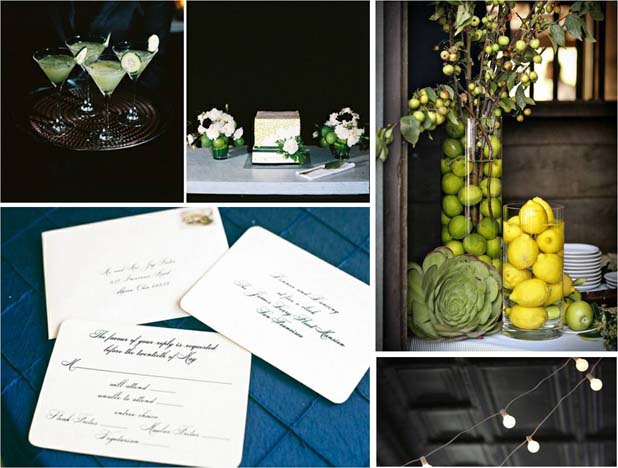 It's probably apparent by now, but the whole fruit centerpiece thing — I'm liking it.
Are you guys on Pinterest? You can find me here.