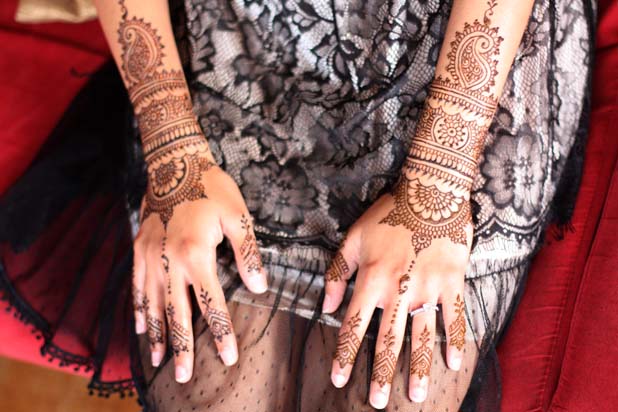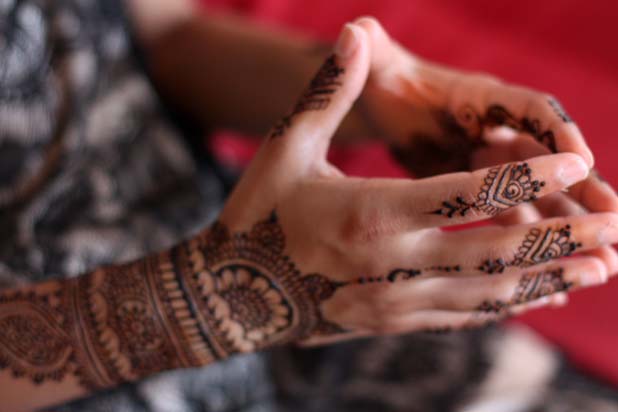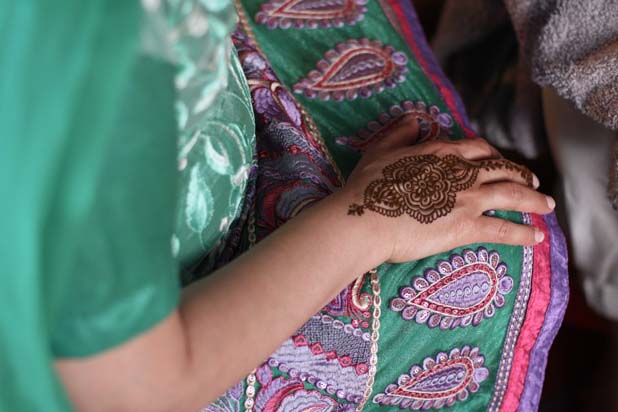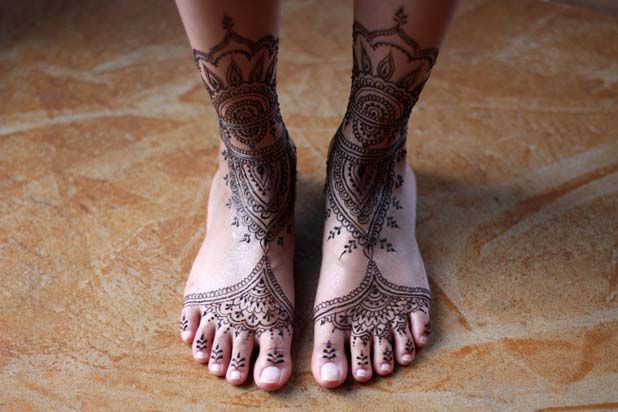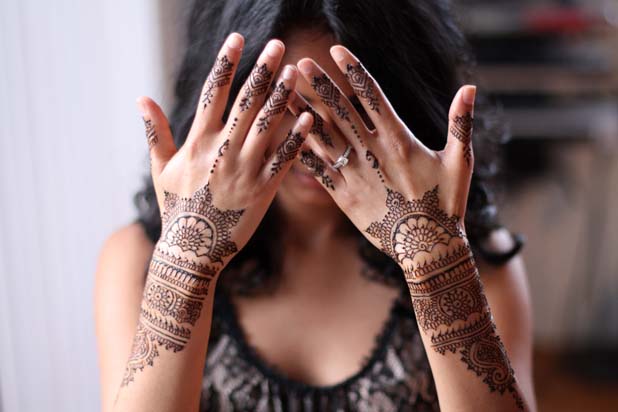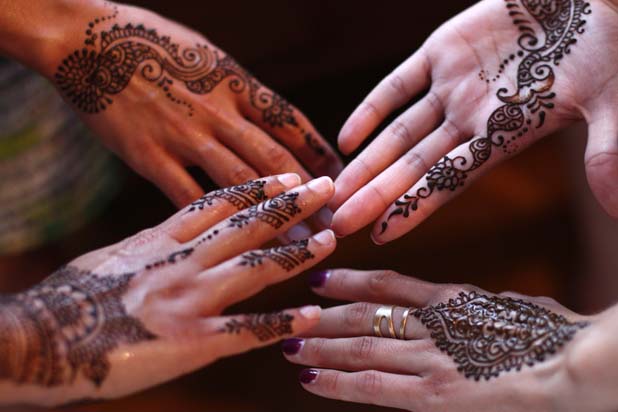 Well, we did it. Chris and I tied the knot. The road to our wedding was paved with a lot of yummy food-tasting, many fittings and a few minor meltdowns, but the actual day went off without a hitch (no pun intended). Cliche as it is, it was pretty incredible to be surrounded by so many loved ones, as that's probably the one day of our lives that will ever happen. Can't wait to share pics (don't have them yet!), but I do have wedding mehndi photos.
The Wednesday before the big day, my friends who were in town came over and the henna festivities began. All the designs were by the very talented Darcy Vasudev of Henna Lounge. For anyone in the Bay Area who's looking for mehndi services, she's fantastic. Not only is she incredibly talented, she takes what is normally a messy exercise and elevates it to a spa-like experience.
This is what it looked like when she was done. And then of course, once we let it dry and removed it, it turned that deep orange henna color. My designs were meant to look like ornamental handpieces. We're honeymooning in Bali right now, so I might try to find some actual jewelry that looks like this while we're here. If I do, it will probably be one of the few things that still fits when I get back. I've probably eaten my weight in banana fritters since we've been here.