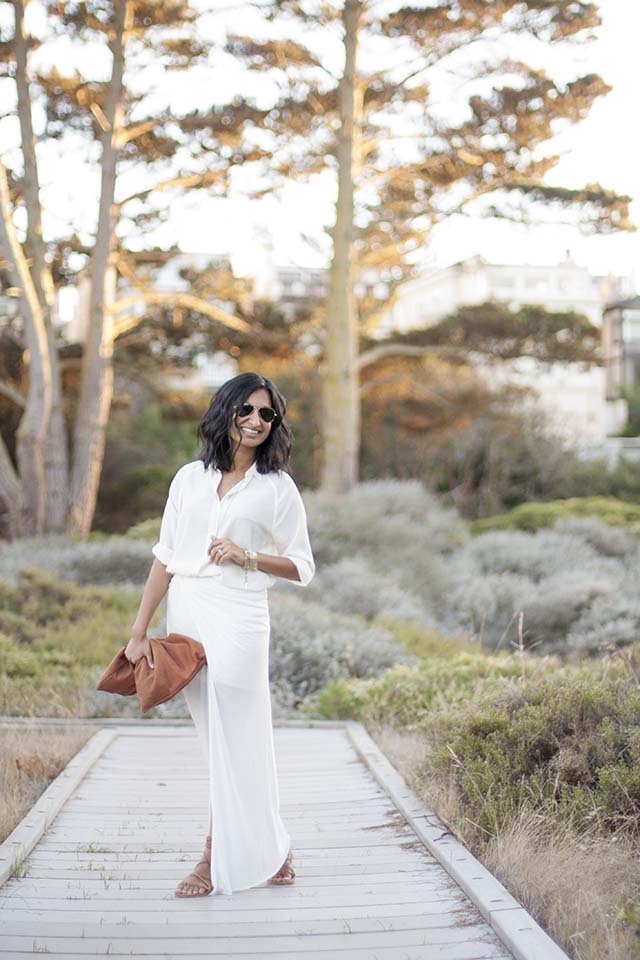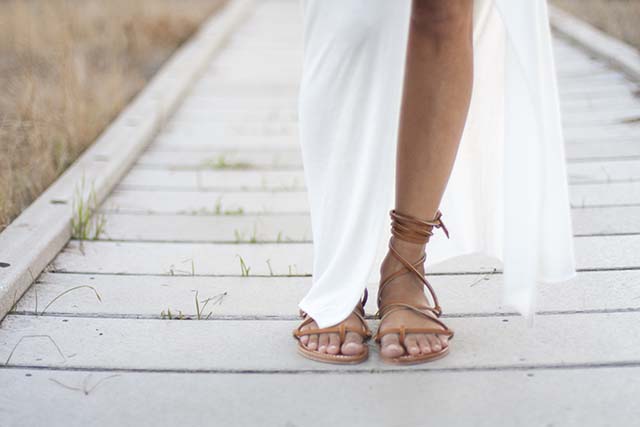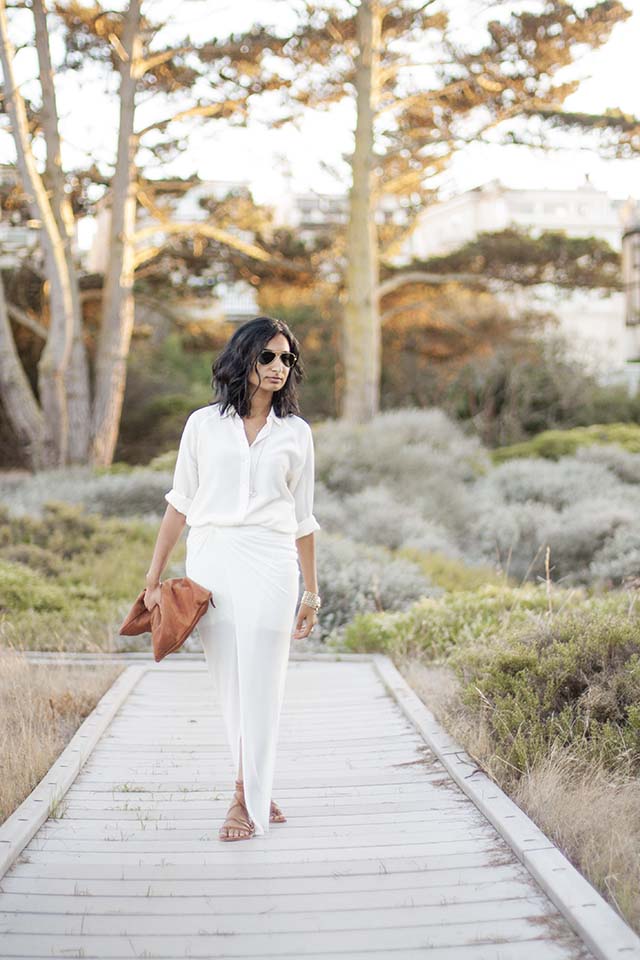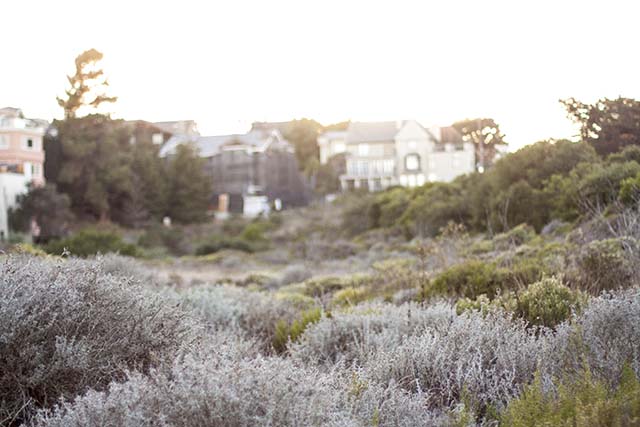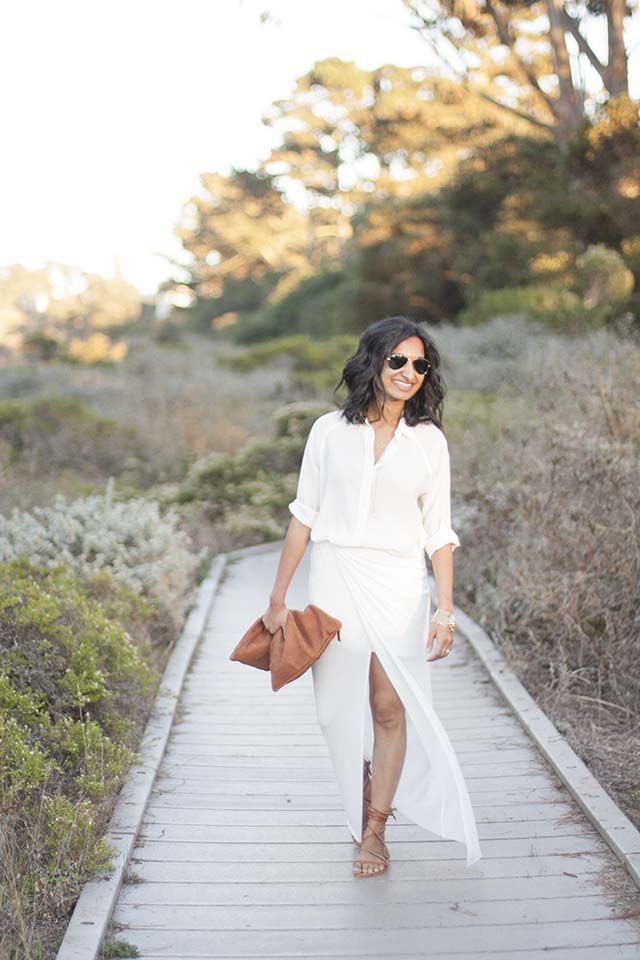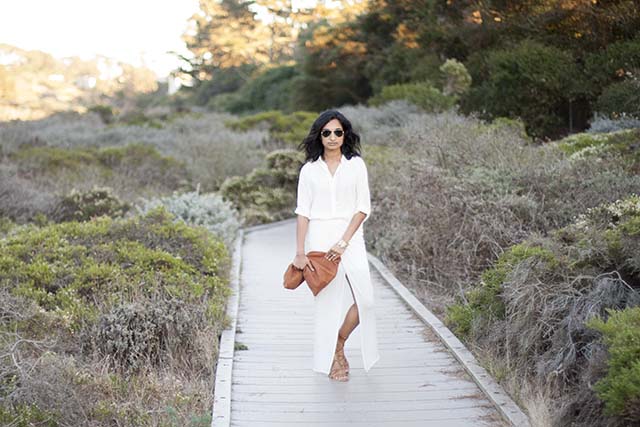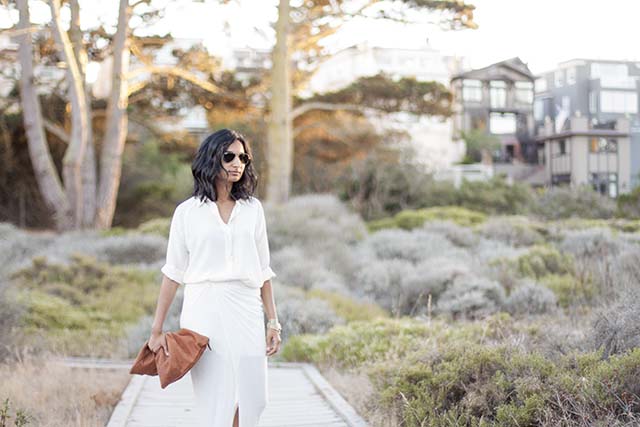 Everlane Silk Point Collar blouse, Helmut Lang skirt, K. Jacques sandals (these are cute too), Clare V. clutch (old, messenger style here), Ray-Ban Aviators, Samantha Wills bracelet (old, love this one)
So far this has been California's hottest year on record and for months I've felt like I don't have much to wear. For example, for the most part, my lightweight tops are unexciting. They never needed to be because I've generally worn them under other layers. And although I can never wait to wear maxis in L.A., something feels weird about wearing them in the Bay Area when not at the beach.
So unlike the normal mild guilt I feel over most clothing purchases (I shouldn't do that to myself but I don't usually need new pieces), I'm feeling very happy about buying this skirt and these sandals. And yes, they are among the shoes I pointed out before when I said I wasn't going to make any promises about not buying them. See? I am a woman of my word.