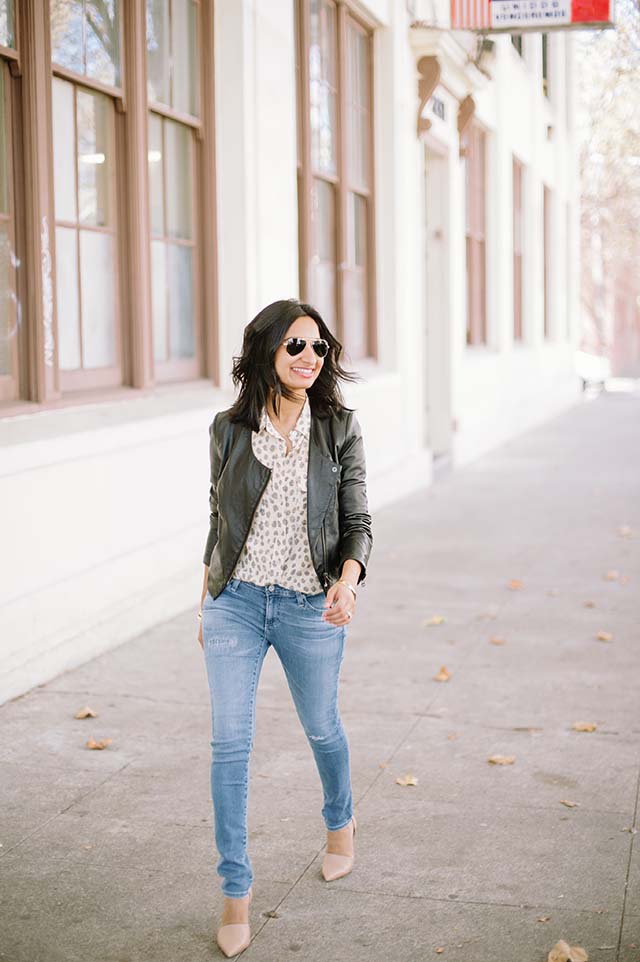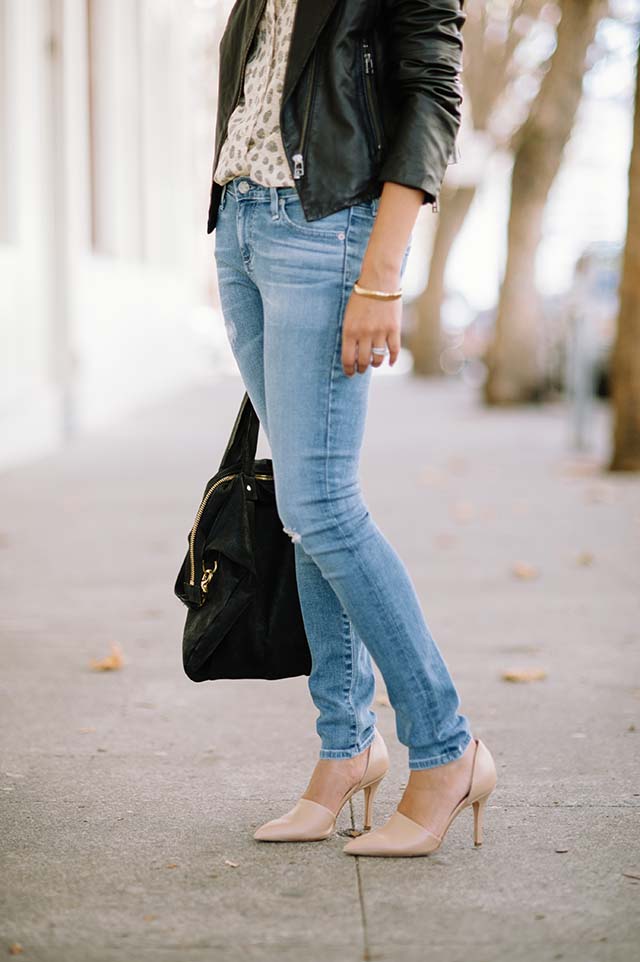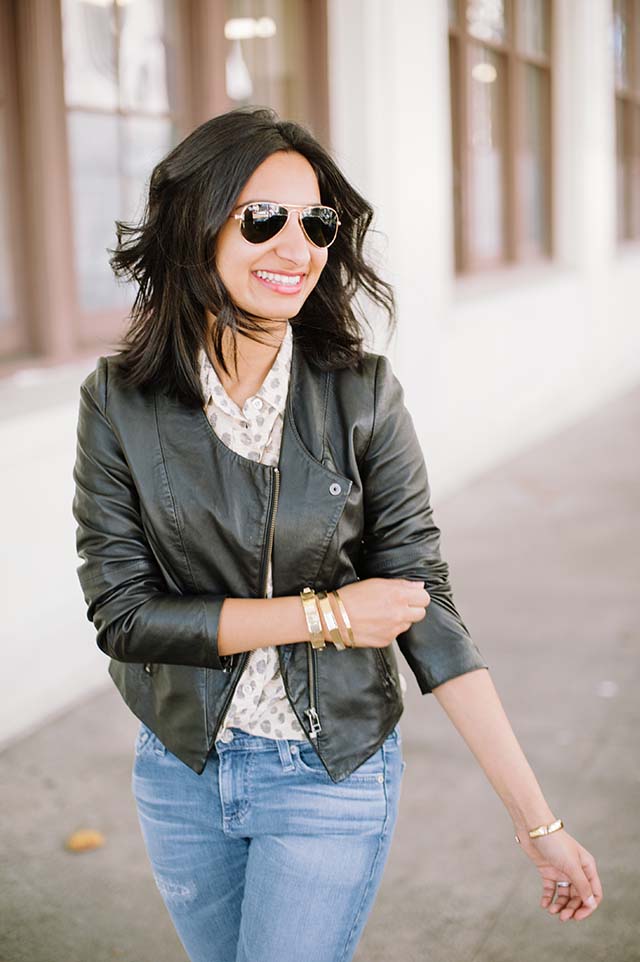 Bracelets and necklace borrowed from Sweet & Spark, Joie jacket, Equipment Slim Signature Blouse (similar here on sale, other colors here), AG Legging Ankle Jeans, Vince Claire Pumps in Cappuccino, Ray-Ban Aviators
You can always tell when you've made a good purchase because you want to put on said garment right away. That's what I did with this shirt even though it was really ill-advised given the glorious fall heat wave we're experiencing.
Luckily these photos were snapped immediately after I put this outfit on because minutes later, the jacket came off and my poor silk shirt sort of wilted. It did forgive me and bounce right back later, though, and the fit makes it one of my current favorite button downs in my closet.
Photos by Christine Saragologos