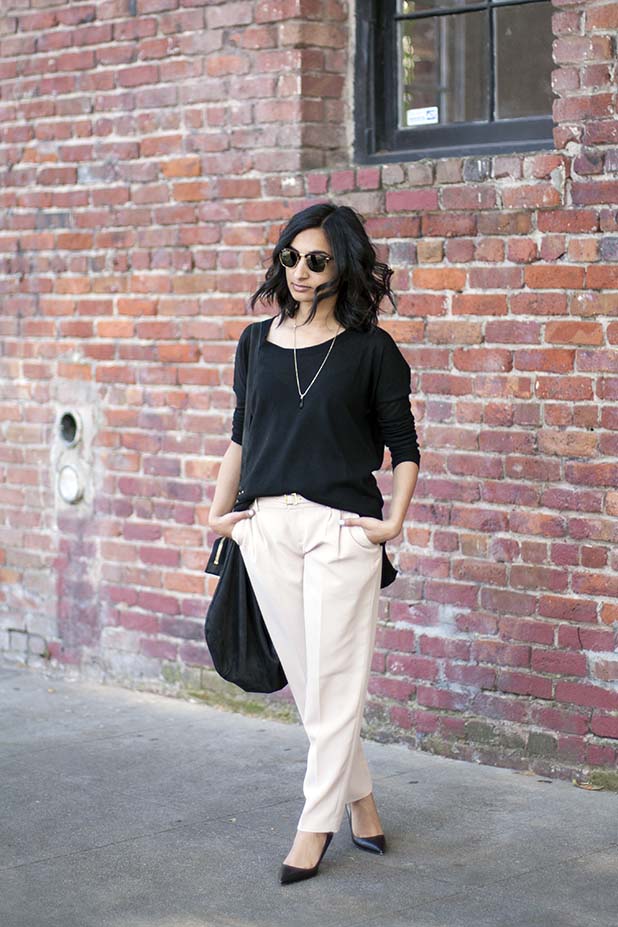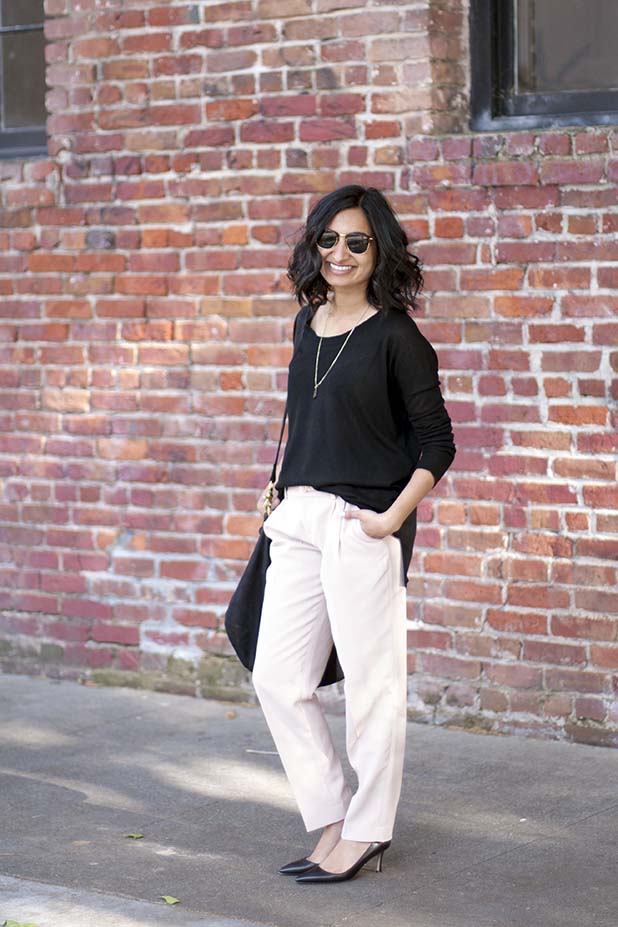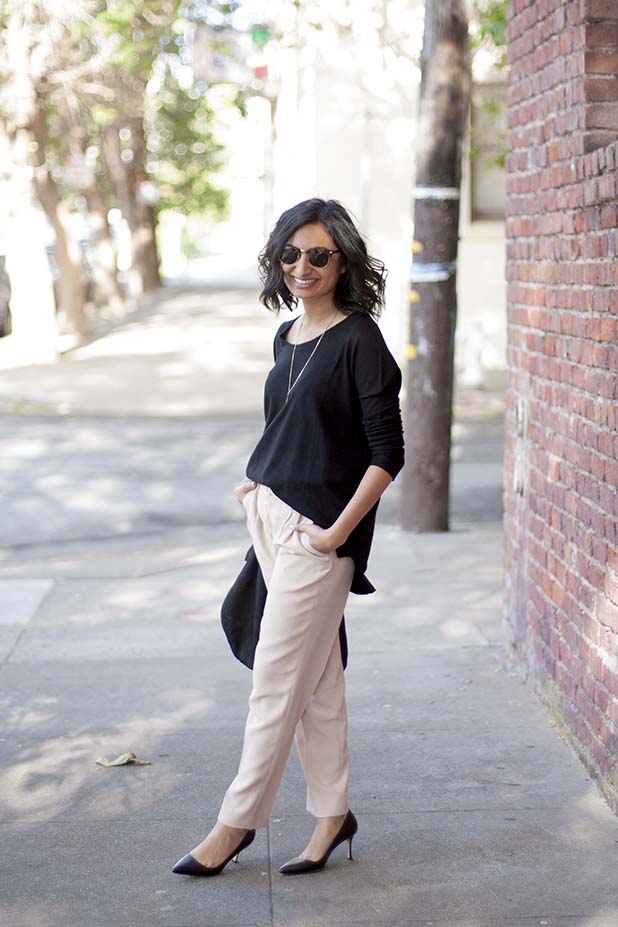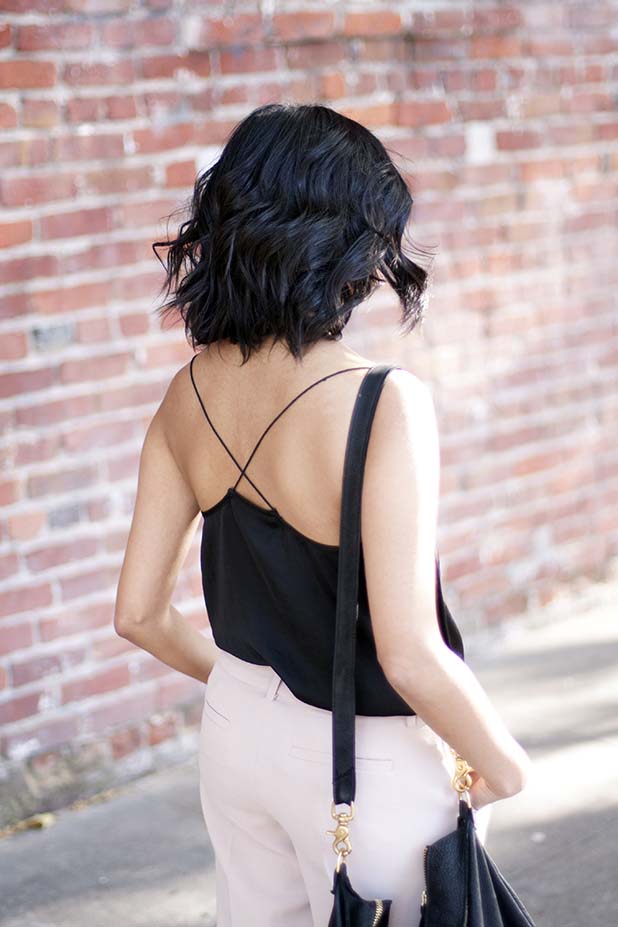 Joie trousers (also love these springy ones), Line sweater (similar), Asos cross-back cami, pendant from Prague (thanks to my friend Alice!), Manolo Blahnik heels, Ray-Ban Clubmaster sunglasses, Clare Vivier Messenger Bag
I spent Saturday night in sweats this weekend, and it was fantastic. Some friends and I had a middle school style hangout, complete with nail-painting and cookie-baking. It was just like old times! Only everyone was better looking, and we drank wine. Hooray for adulthood.
This was my Sunday outfit. I met a friend for a fancy coffee (fancy coffee dates are the best), and then did a little window shopping at Jeremy's, one of my favorite boutiques in San Francisco. I didn't end up buying anything this time, but my black pumps were a Jeremy's score from a few weekends back.