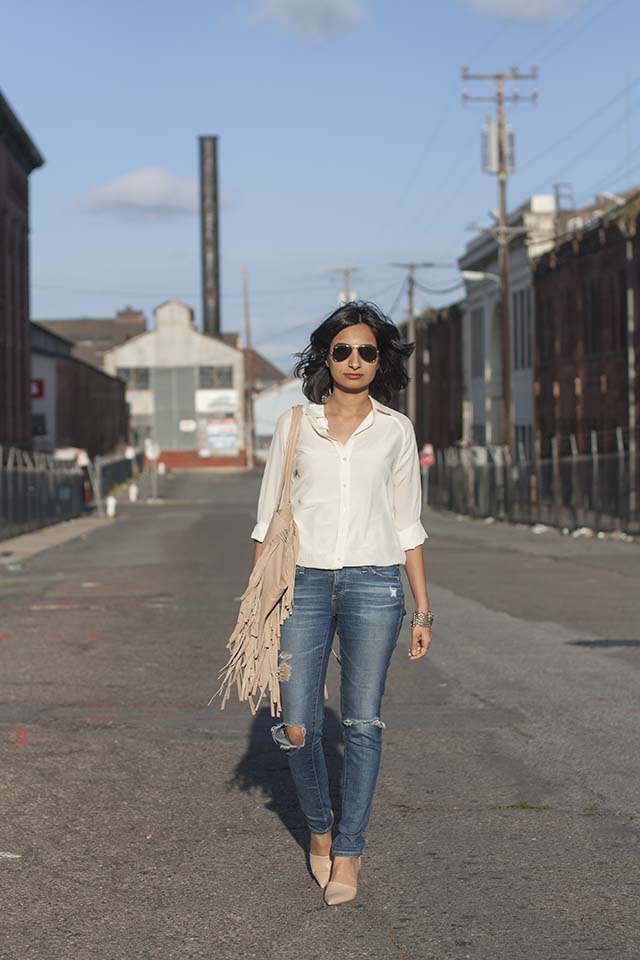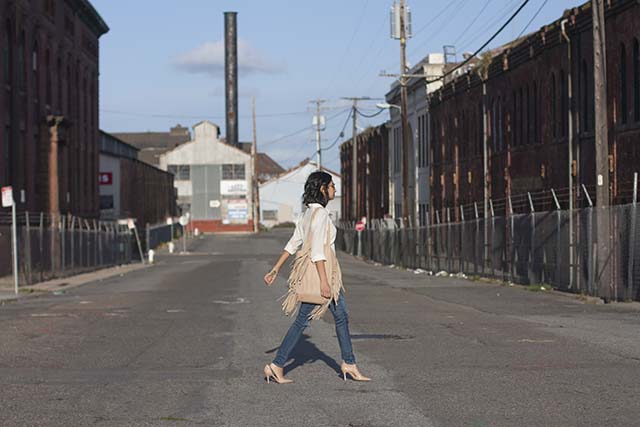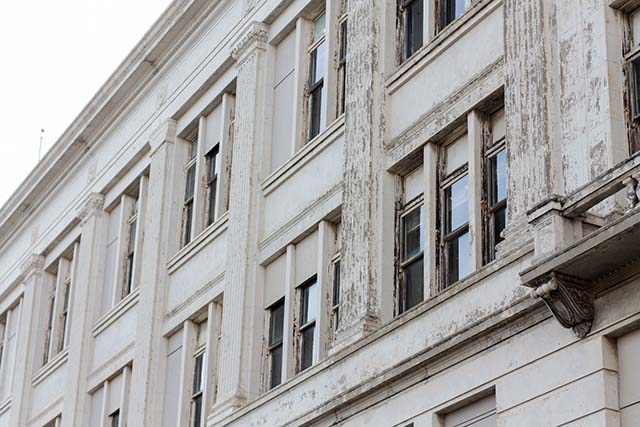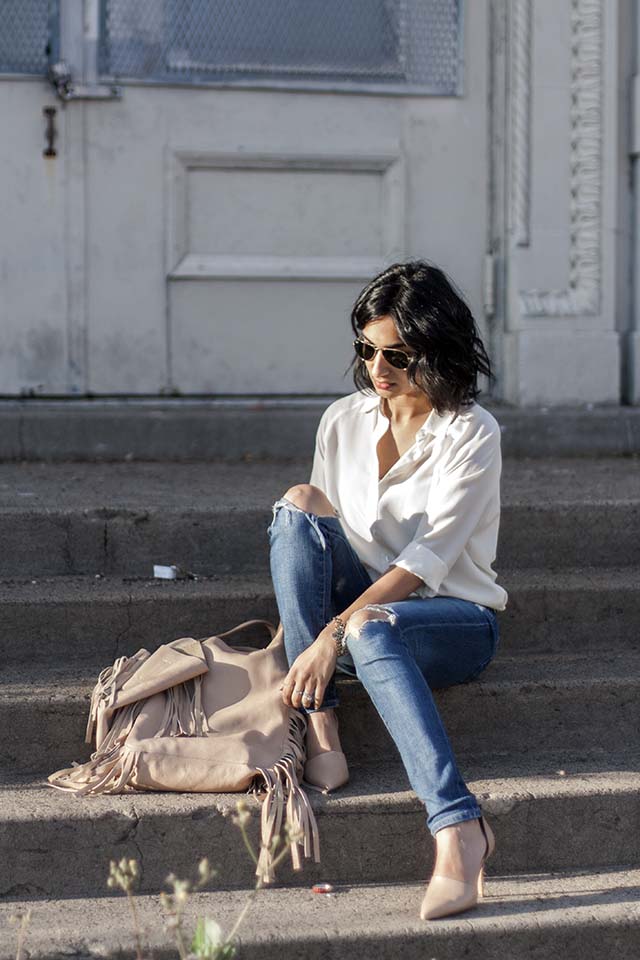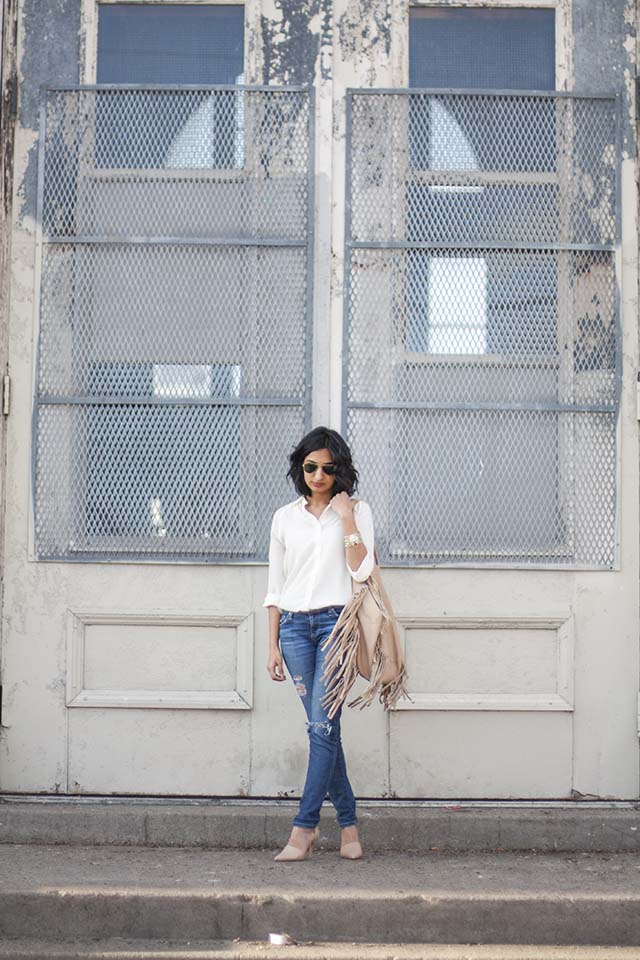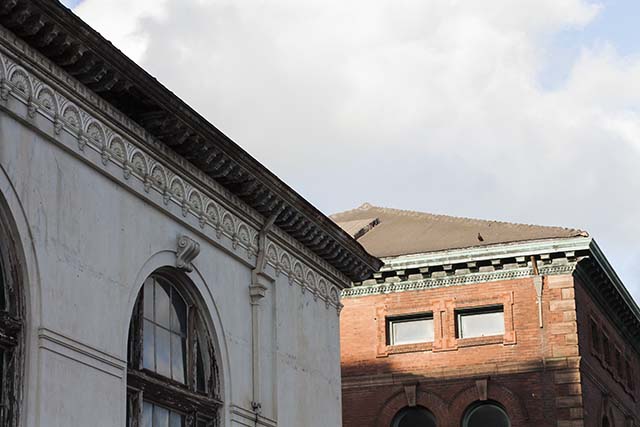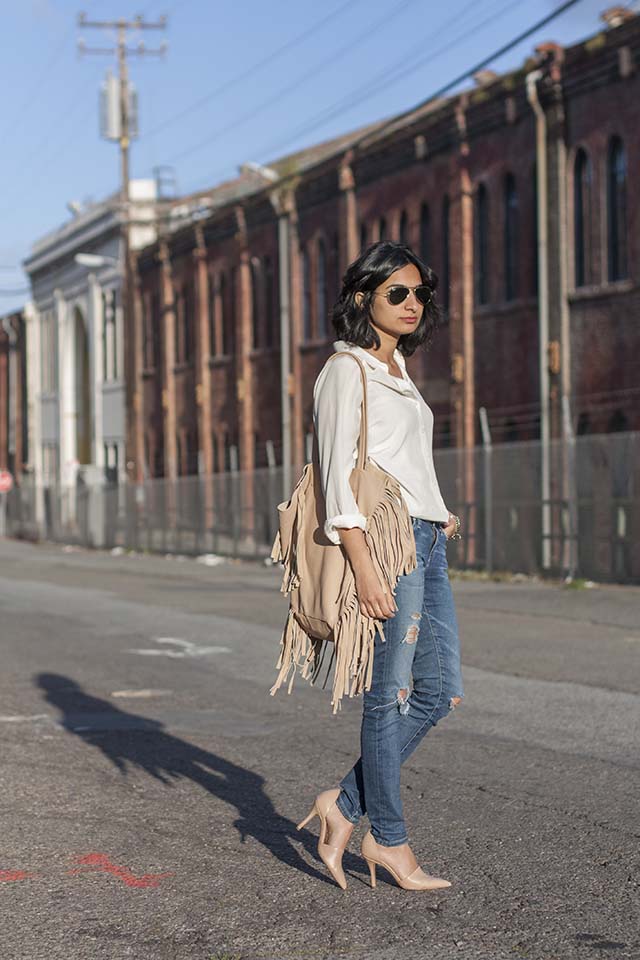 Cleobella Hendrix Tote (also here), Vince Claire Pumps (also here), AG Legging Ankle 11 Years Swap Meet, Ray-Ban Aviators, Everlane Silk Point Collar blouse
Provided you feel good in them, I maintain a button down and jeans is a complete outfit in and of itself. It's clean and simple and foolproof. Plus, restraint is a virtue, and all that good stuff.
But then chill vibes are also a virtue, (some might say). So — this bag again! I can't decide if it's bohemian or country western, but either way, it's chic and a little out there and I like it.