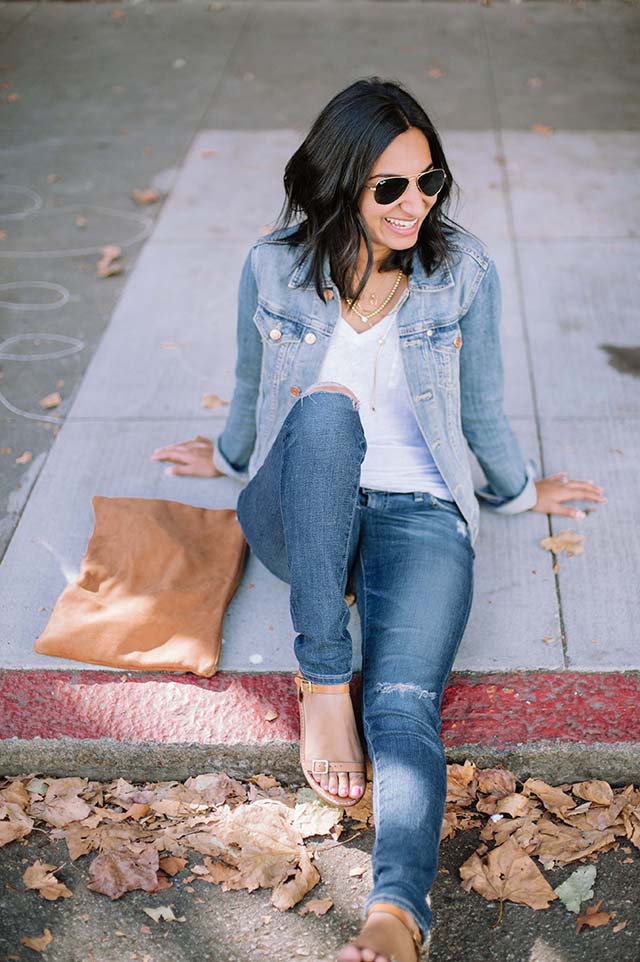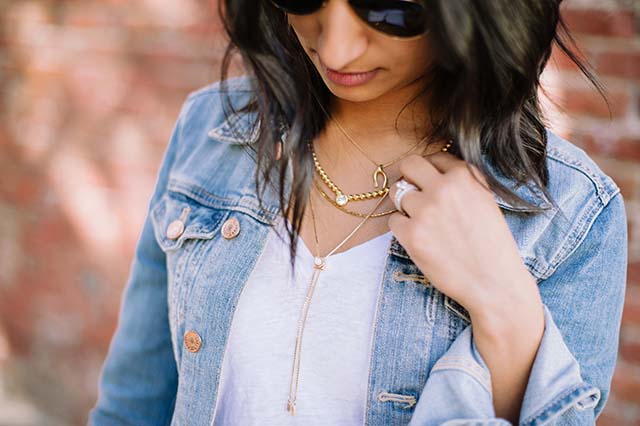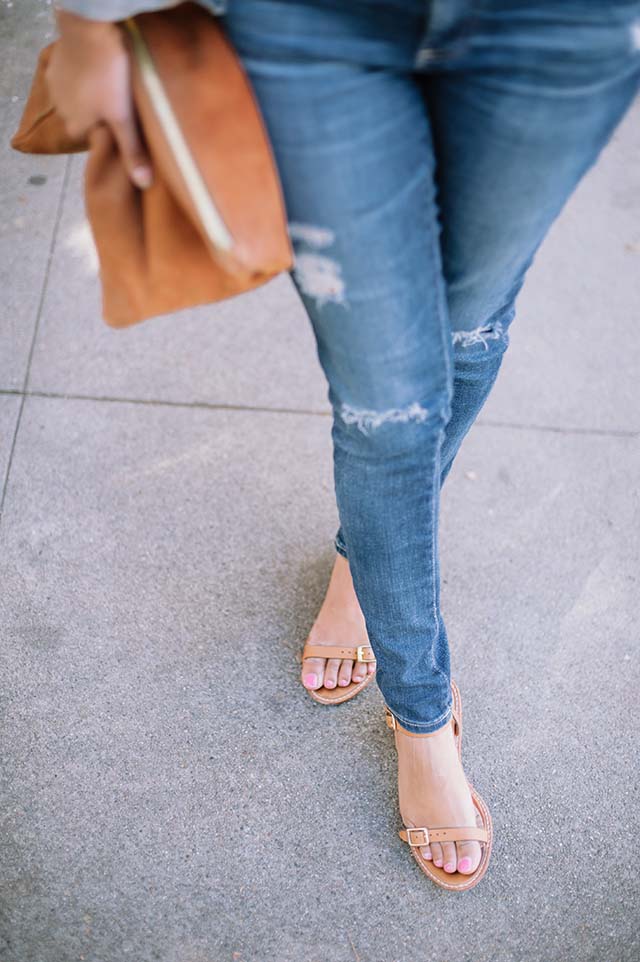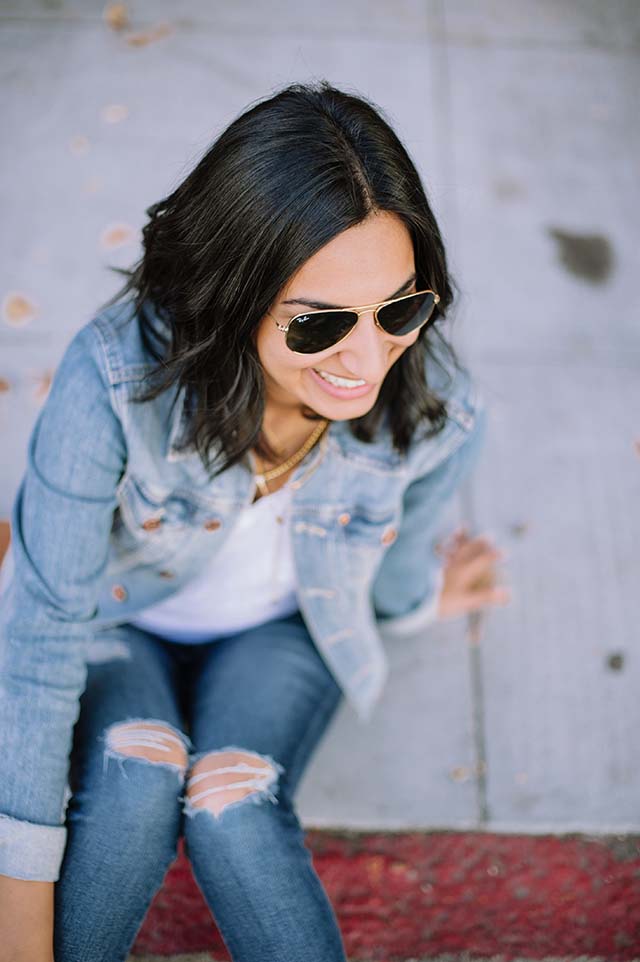 Necklaces borrowed from Sweet & Spark (wishbone, solitaire, chain, lariat), AG Legging Ankle 11 Years Swap Meet, Clare Vivier clutch (old, messenger style here), Ray-Ban Aviators, J. Crew linen tee, Forever 21 denim jacket, Loeffler Randall sandals
You know those simple gold bangles I wear all the time? These ones? They're from Sweet & Spark. I first met Jillian, the founder, soon after her company's launch and recently had the pleasure of running into her again (a year since we last saw each other!) at a party. I love how small SF is.
Last week I got to raid her stash for an upcoming lookbook. She picks out every piece that hits her site and I don't know how she parts with some of it once it sells! It's all vintage so the jewelry feels personal and unique. Here I layered up a bunch of gold necklaces to wear with my double denim outfit. More lookbook shoots to come!
Photos by Christine Saragologos