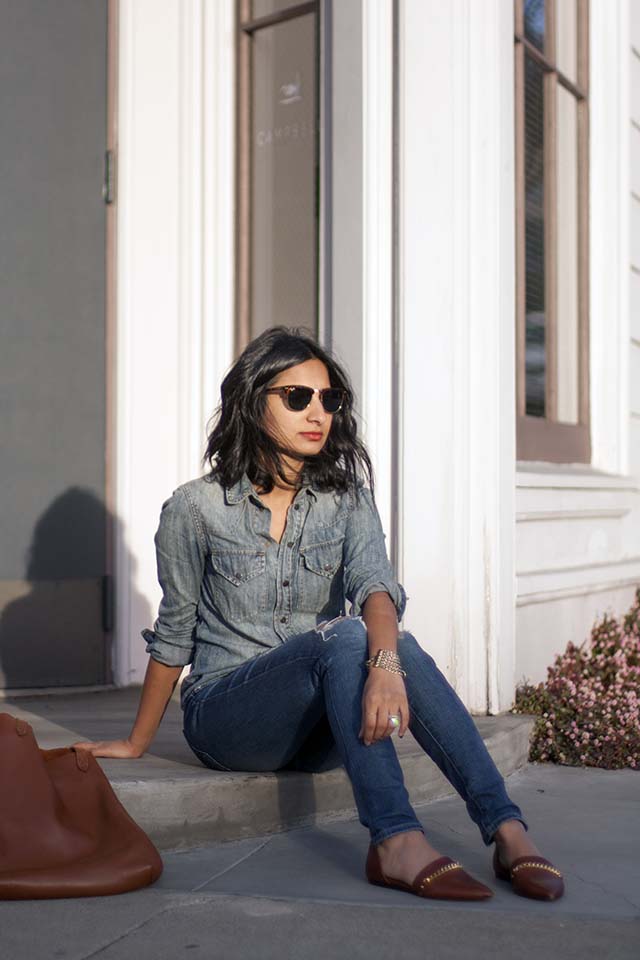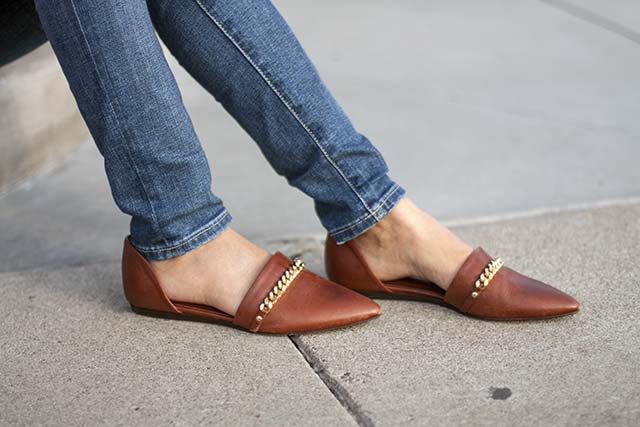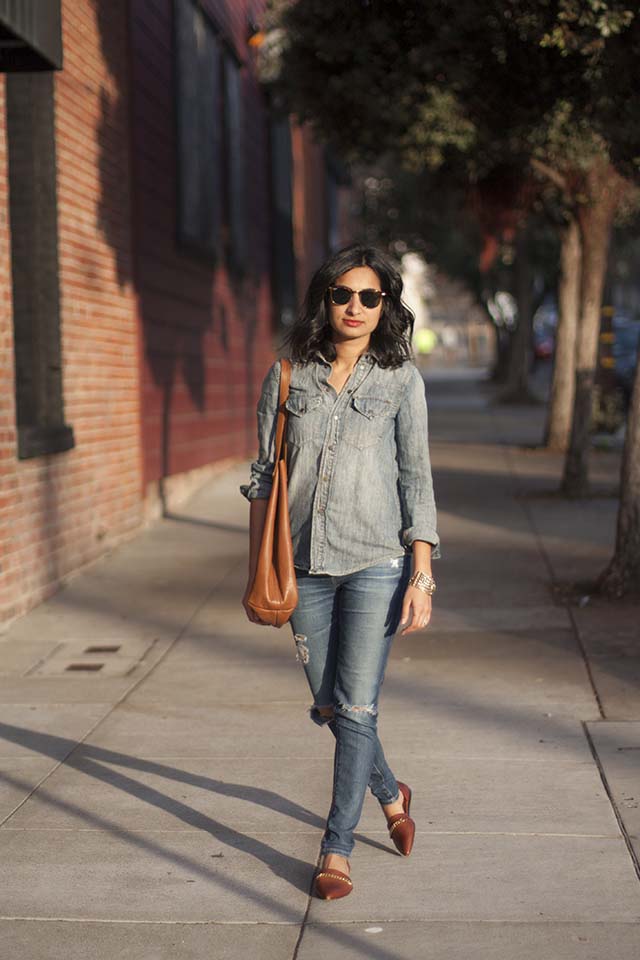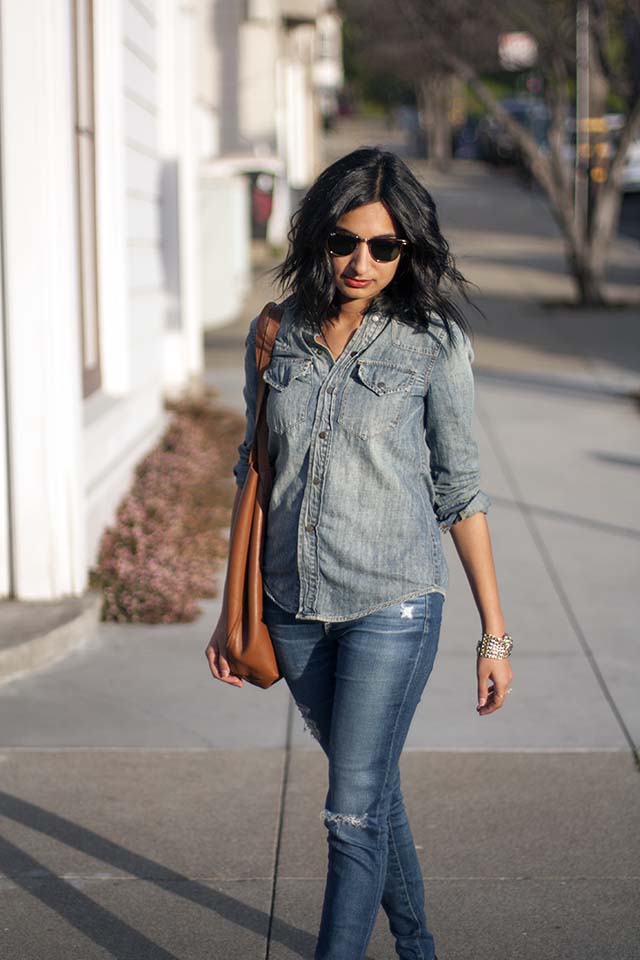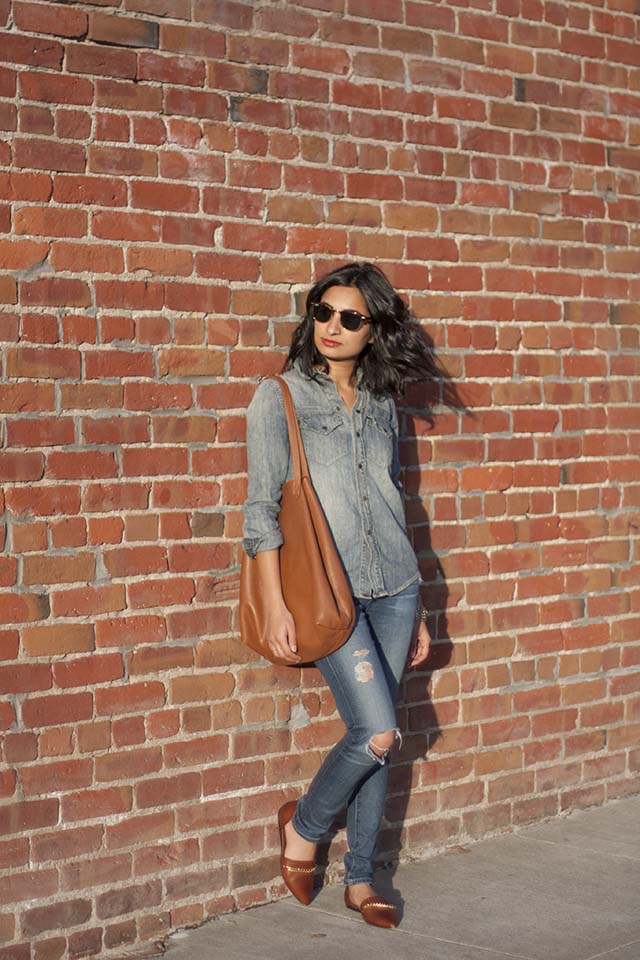 Madewell chambray shirt (sold out — I also want this one), AG Legging Ankle 11 Years Swap Meet, Ray-Ban Clubmaster Sunglasses, Cuyana Leather Tote, Jenni Kayne Chain D'Orsay Flats (love the slingbacks, too)
I have discovered the key to transforming Sunday from the day of worrying about Monday into a great day. Back when I lived in Minneapolis (my home for two years, awhile back), my friends and I used to do game nights on Sundays. It was the best.
Then for the past many years, I'd had no particular routine. Now every Sunday (if we can help it), we spend the afternoon with our friends and their baby. Whenever I wear these jeans, he points to my knees with his little baby fingers. And I realize that yes, the baby is on to something, that it is kind of funny that I enjoy jeans that expose my kneecaps. And that he is a very, very cute kid. And that once again, Sundays are great days.