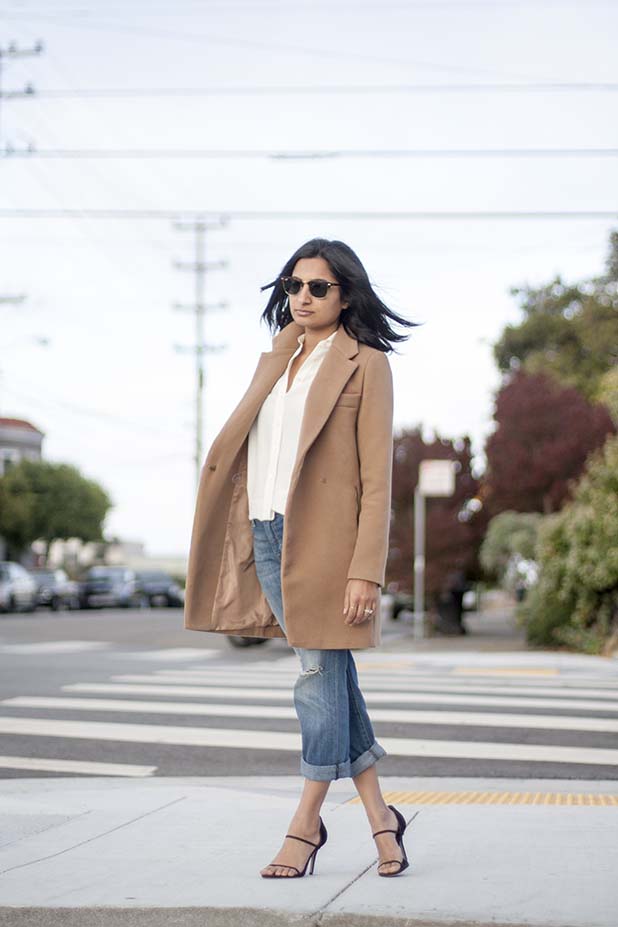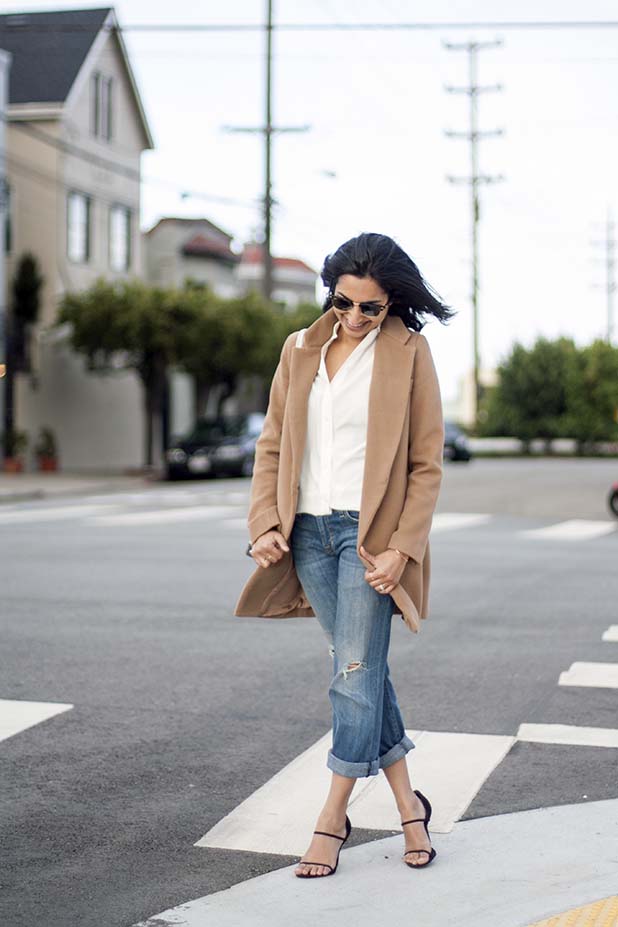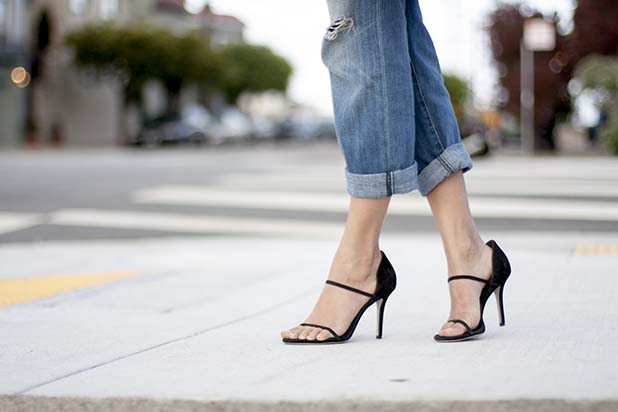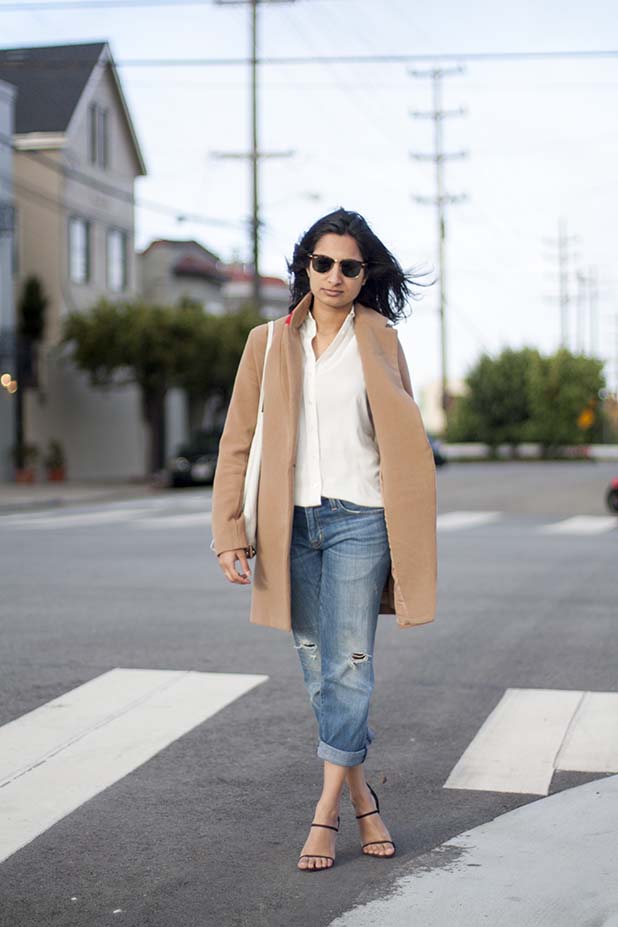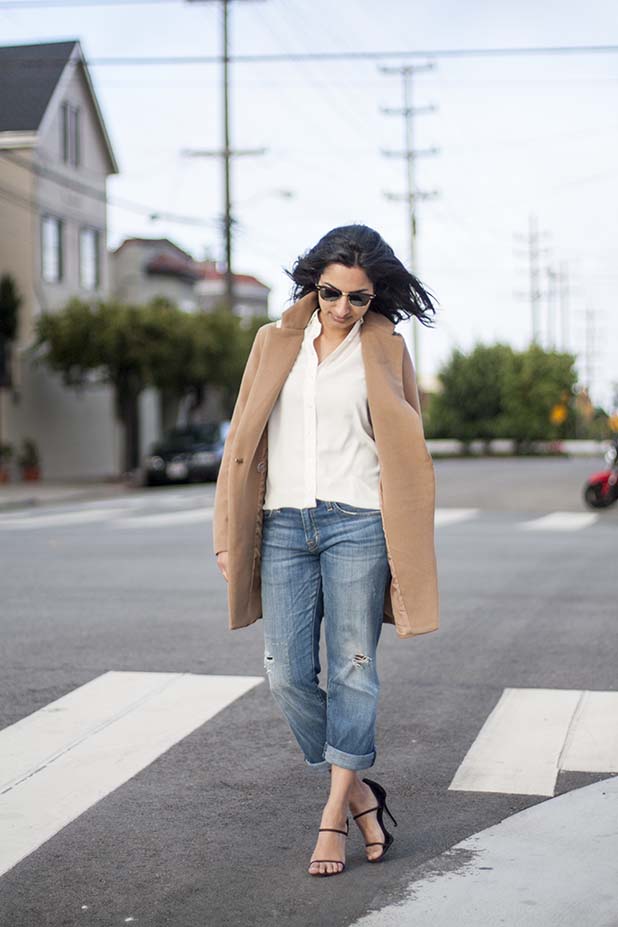 ASOS coat, Everlane Silk Point Collar blouse (c/o), Alexander Wang Stasya heels, Ray-Ban Clubmaster, Current/Elliott boyfriend jeans (these are cute too), Alexander Wang Prisma Tote
This week, it's officially summer. YES!
And you know what the start of summer means (aside from my mom's birthday, which is June 21st, the summer solstice) — it's time to wear barely-there shoes!!! I love them in all their forms. The clean, delicate lines totally resonate with me. So clearly these are a winner in my book. Just two teeny tiny straps, the minimum necessary to secure the shoe to my foot. Nothing more.
I took these for a test drive and ran around in them a bit this week (and by ran, I mean walked pretty slowly, as I'm wont to do in heels), and I love the way they offset the bagginess of boyfriend jeans.
San Francisco gets cold this time of year, but my feet will remain summery. Happy summer!