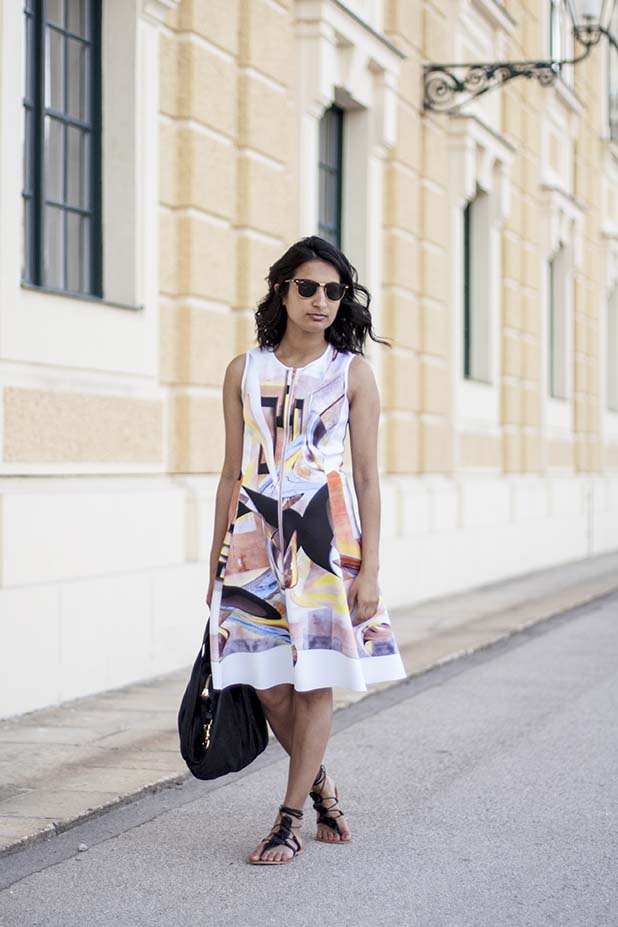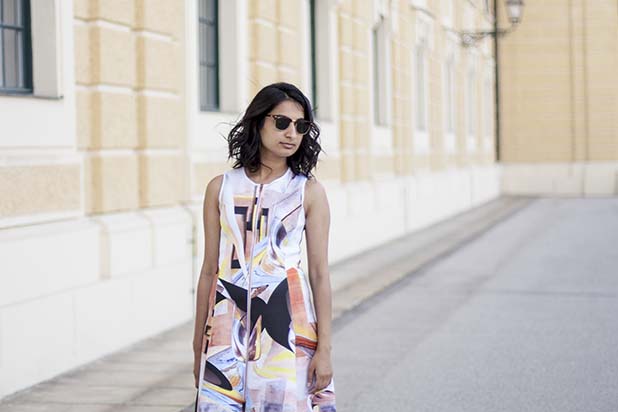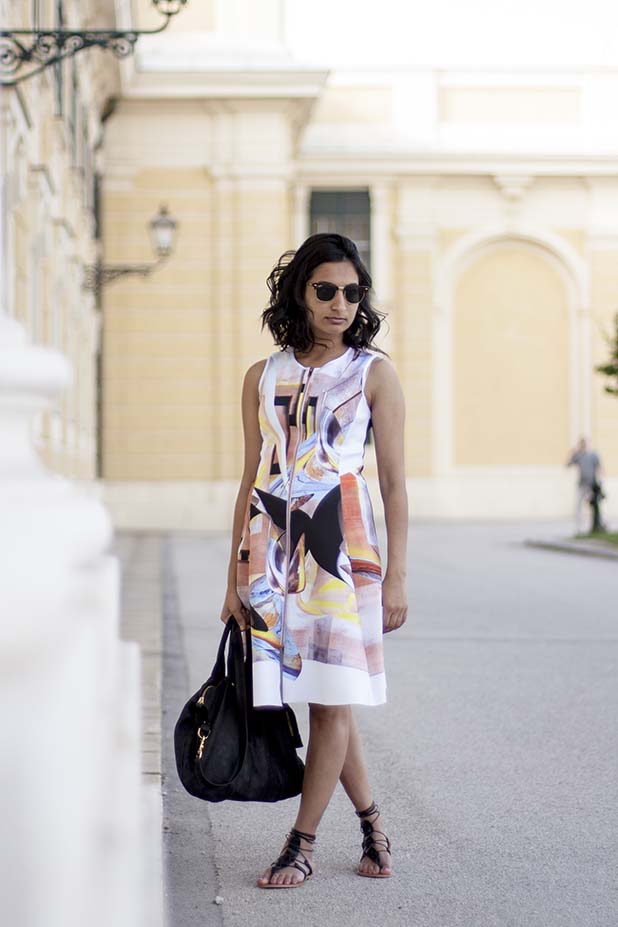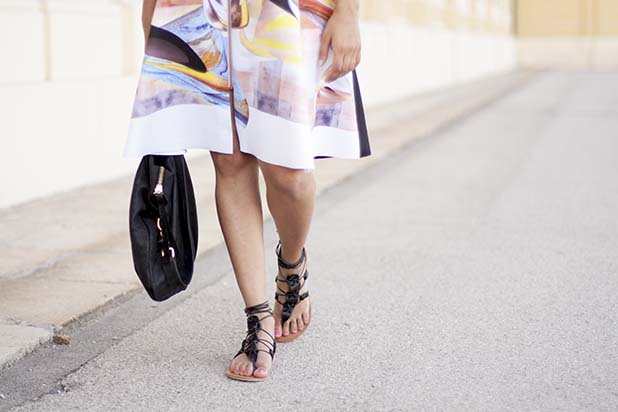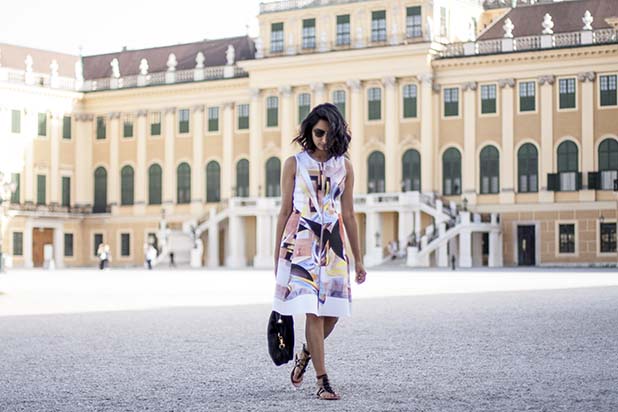 Clover Canyon Painted Metal Dress, Joie Torres Sandals, Ray-Ban Clubmaster sunglasses, Clare Vivier Messenger Bag
This dress has saved me so far in Vienna! I brought way too many warm clothes and not enough for 80-something degree weather. I'll be putting it to good use while I'm here.
These shots were taken in front of the Schloss Schoenbrunn (Summer Palace), one of the must-see attractions. The gardens were incredible but I'll admit one of my personal highlights was the apple strudel (apfelstrudel) demonstration, which happens every hour on the hour. So touristy but SO yummy! Time will tell whether I attempt to re-create the magic at home, but either way I came home with the recipe (psst, right this way).
More photos of the city to come, but in the meantime have a great Memorial Day Weekend!