Fashion blogging can be like high school sometimes. In your own little circle, there are a few pieces everyone seems to own. Whether it's because we all shop at the same stores, or whether we see items on each other and then buy them ourselves, or some combination of both, these clothes have made the rounds.
1. H&M chiffon maxi dress (image via The Stylish Wanderer). Gorgeous. If H&M still carried this dress, I'd get one too. Side note: how chic and adorable is she?!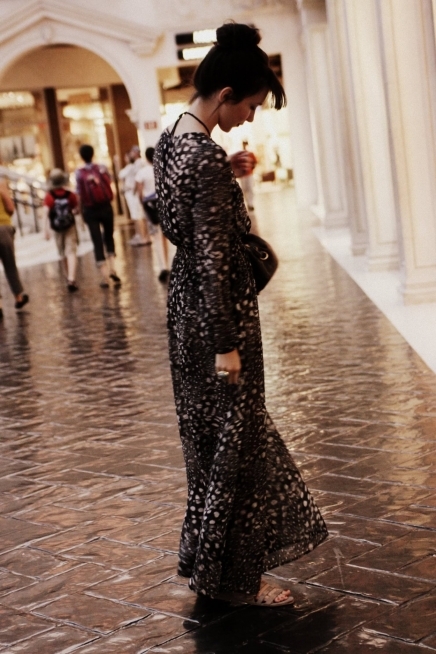 2. Forever 21 mary janes. After the Miu Miu printed shoe phenomenon, it's not at all surprisingly the F21 knockoffs are a huge hit too. I wanted the polka dot print platforms, but those are sold out, so I got mine in black. I'm sure now that I've bought them, they'll bring the dot ones back.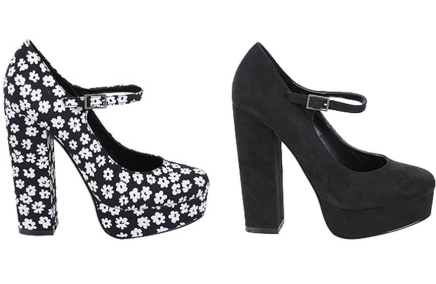 3. Jeffrey Campbell Lita. The JC shoe du jour. Hmm…this silhouette bears striking similarity to the Miu Miu platforms, no?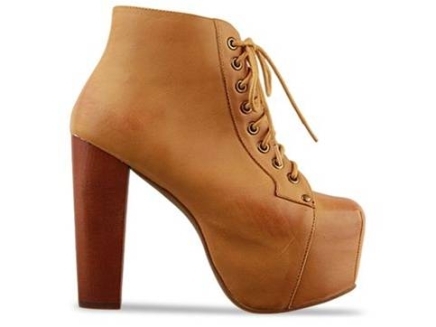 4. Lace scallop top (image via Where Did U Get That). Way to go, Forever 21. You're making another appearance. This shirt is now sold out, but one that looks identical is still available in a couple sizes at Charlotte Russe.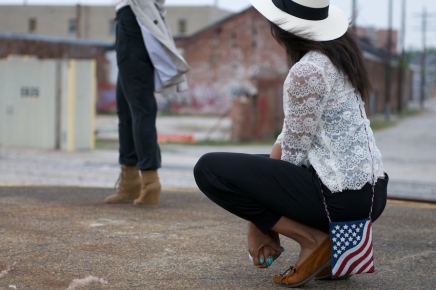 If lots of your friends or fellow bloggers buy the same cute item, are you more likely to buy it too, or search for something unique? Any other items that are hot, hot, hot at the moment?