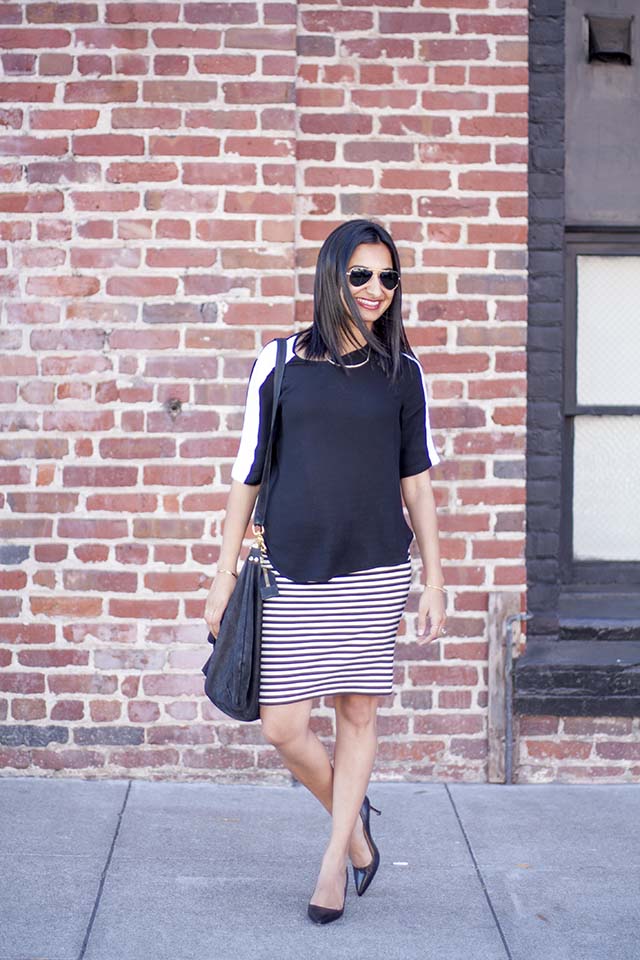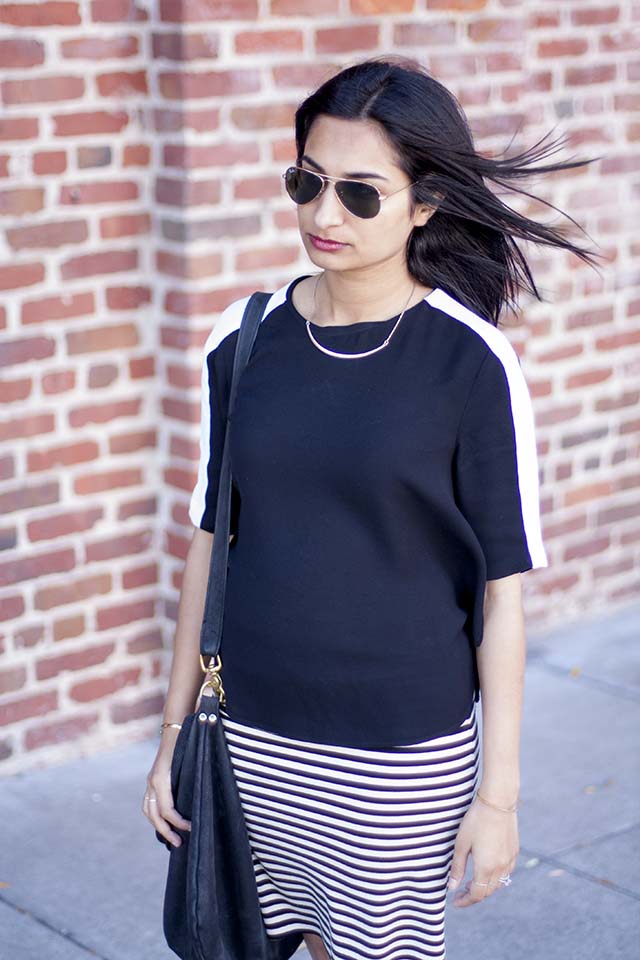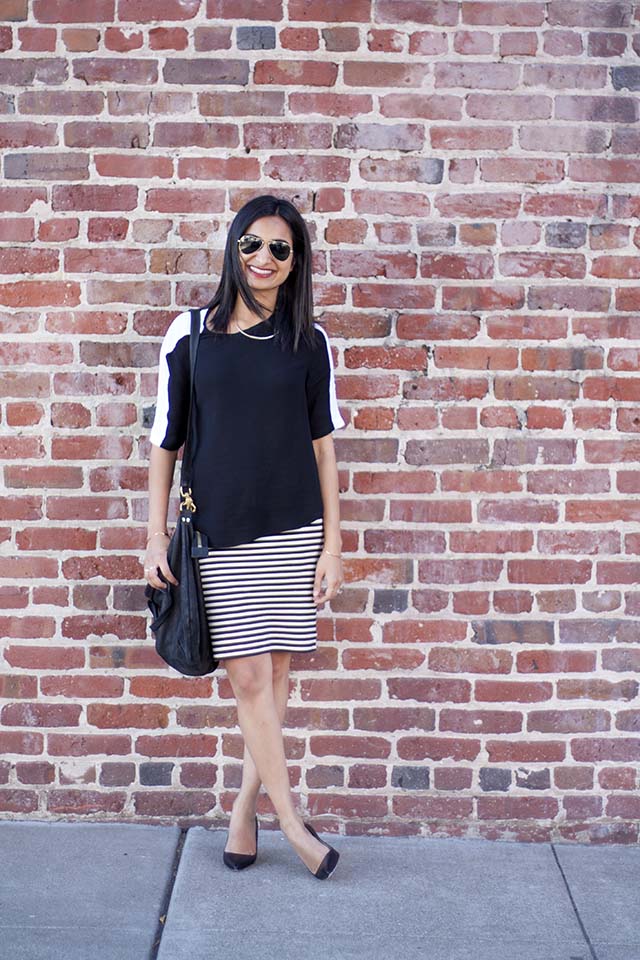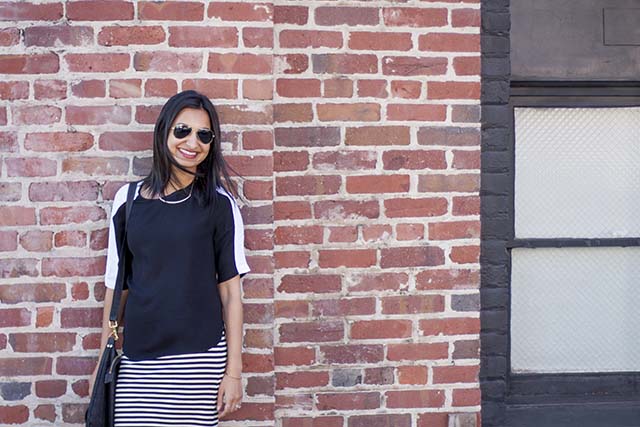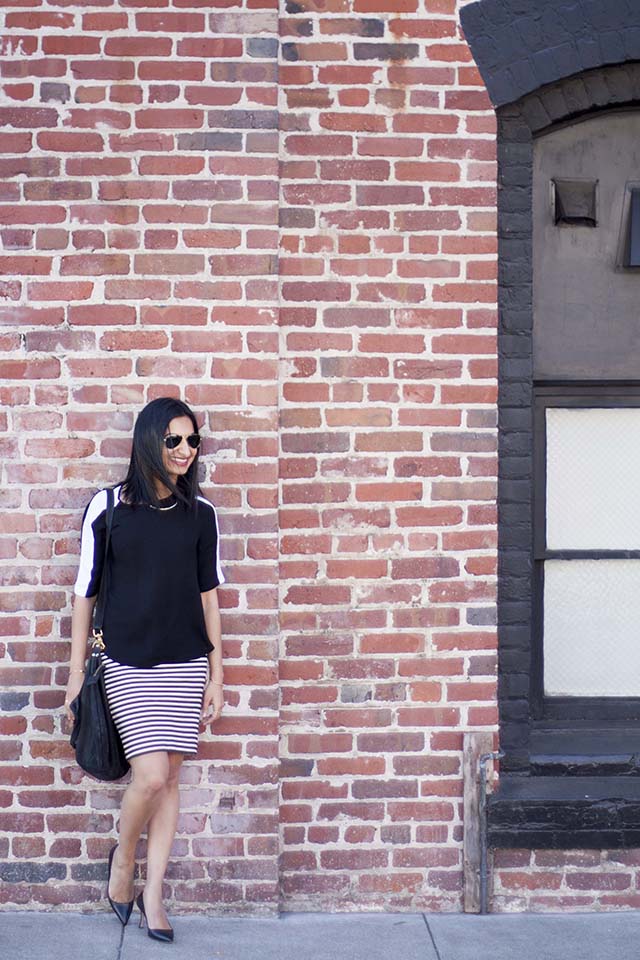 ALC top, Manolo Blahnik heels, Ray-Ban Aviator Sunglasses, Madewell Downtown Skirt (love the details on this one), Clare Vivier Messenger Bag
Not everyone embraces matchy-matchy outfits, but I'm into it. I try to purposely not buy items that look like things I already own, but sometimes it happens. But happy accident — it makes for some easy coordinating sets.
Of course, it's easy to overdo it so I generally stick to two of any given patterns or color combos at once. Hence the stripes on stripes and black and white on black and white.