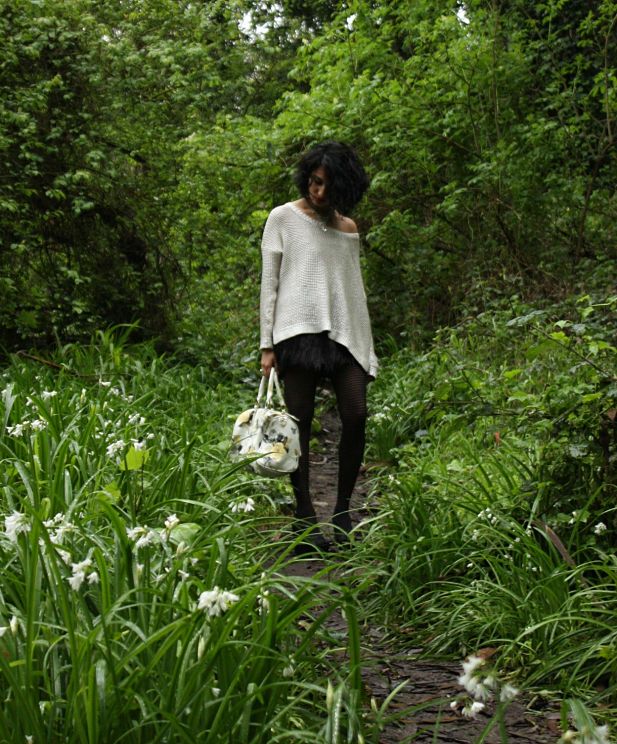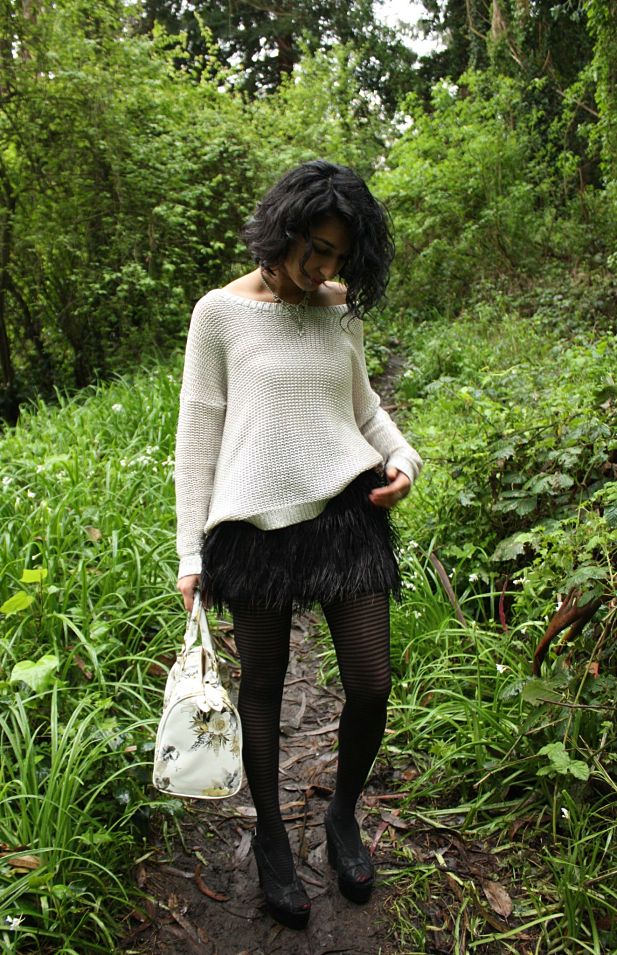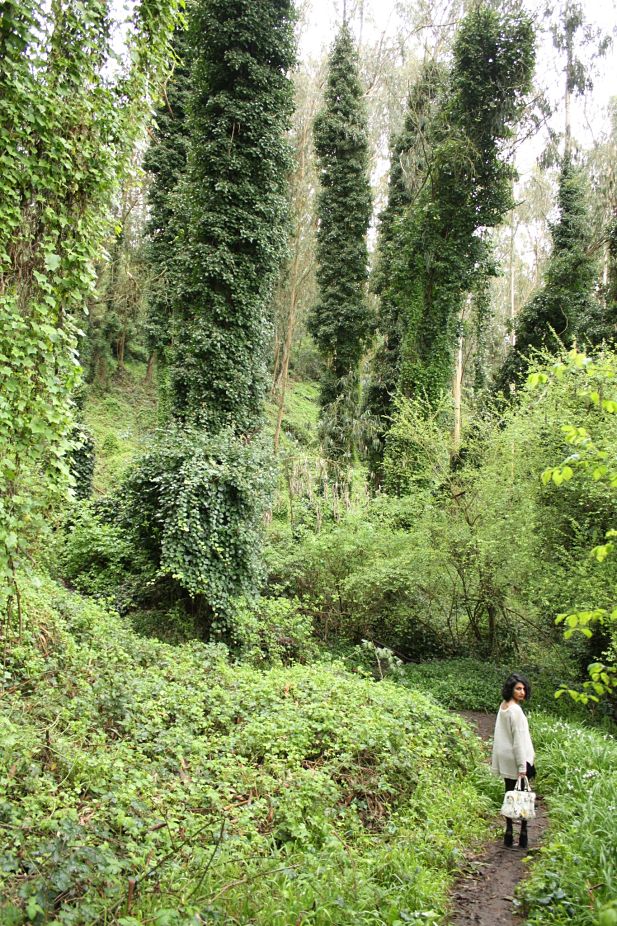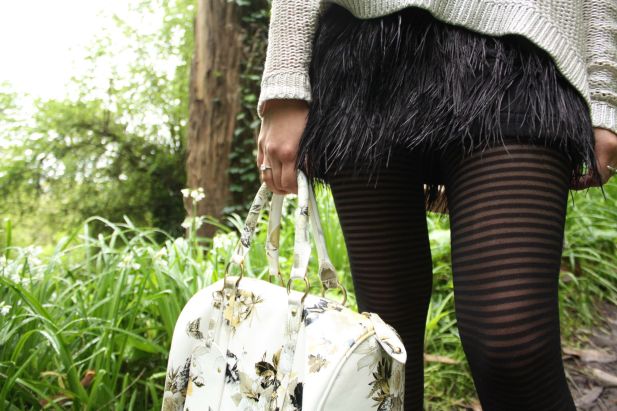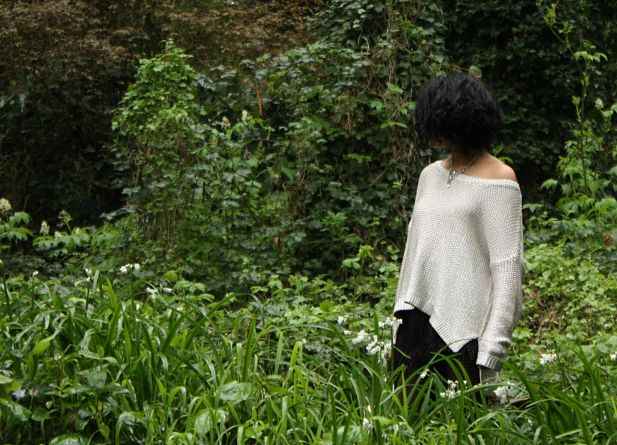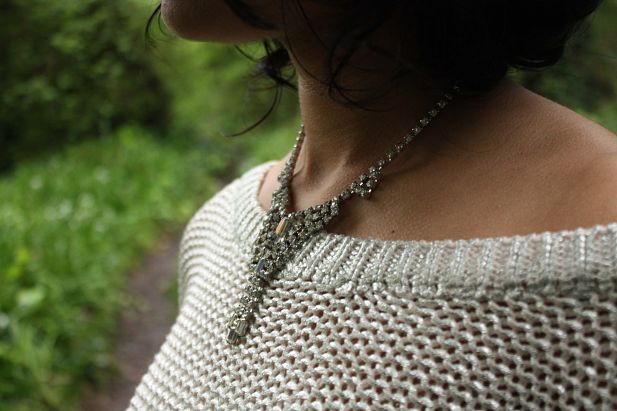 H&M sweater/tights, Juicy Couture skirt,  vintage necklace, Asos bag, Jeffrey Campbell wedges
All my random purchases recently have culminated in this outfit. I've barely taken this H&M sweater off since I've bought it. So comfy and goes with everything — even my new feather skirt.
Soaked up so much vitamin D this weekend. On Saturday I went hiking with friends and then out to Butter Bar, a trailer trash-themed establishment that also serves late night cheesy tots and mac 'n' cheese. On Sunday Chris and I went to some scenic sites around South San Francisco and then got barbecue. Beautiful views and fatty food — that's my idea of a fairy tale.