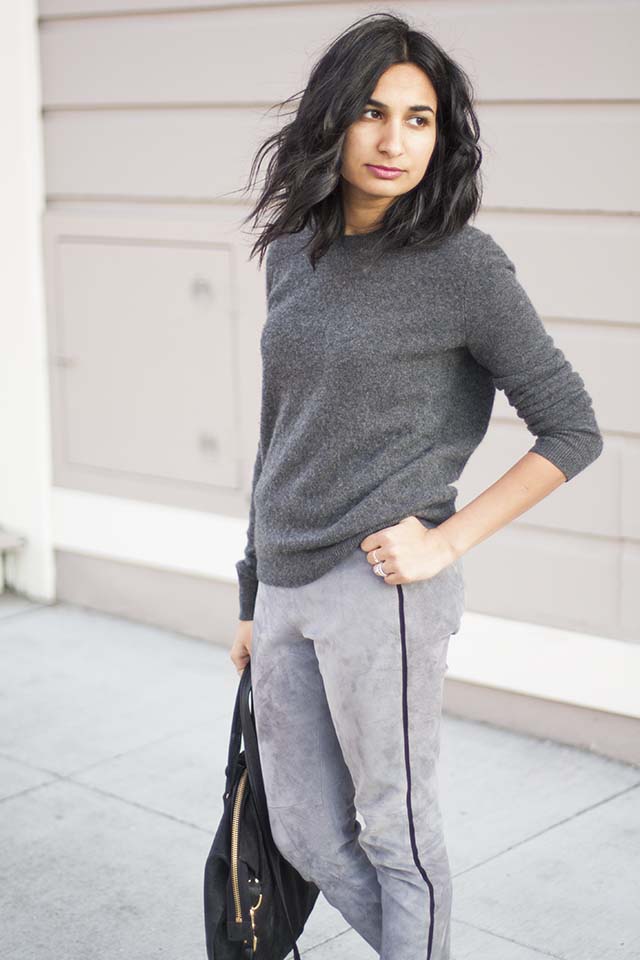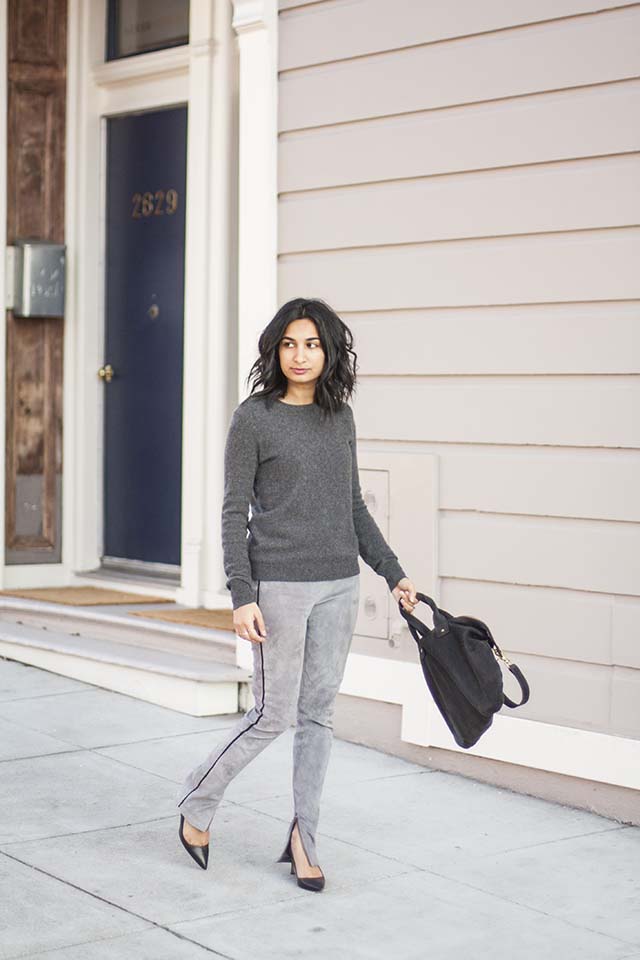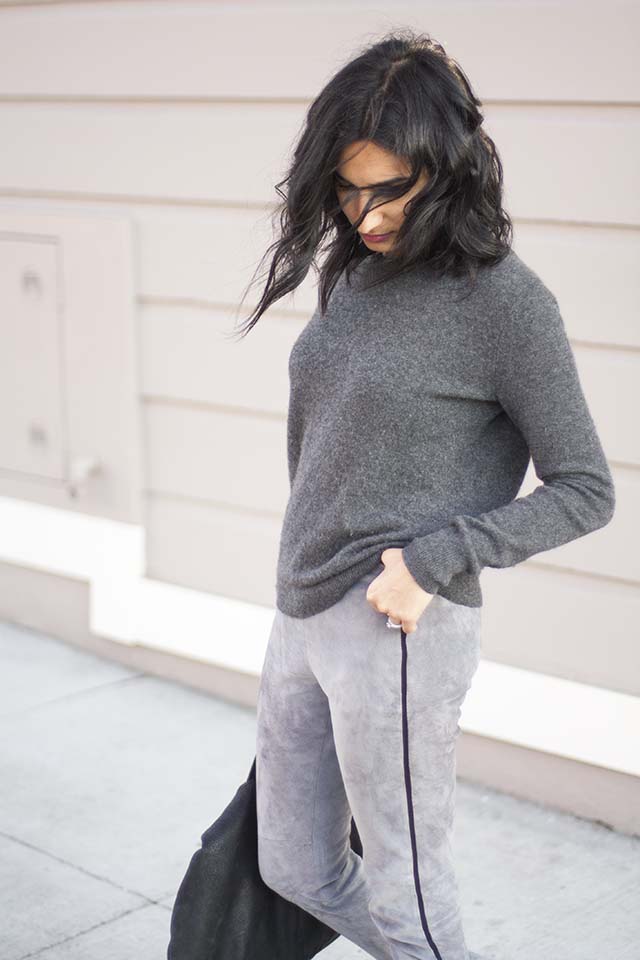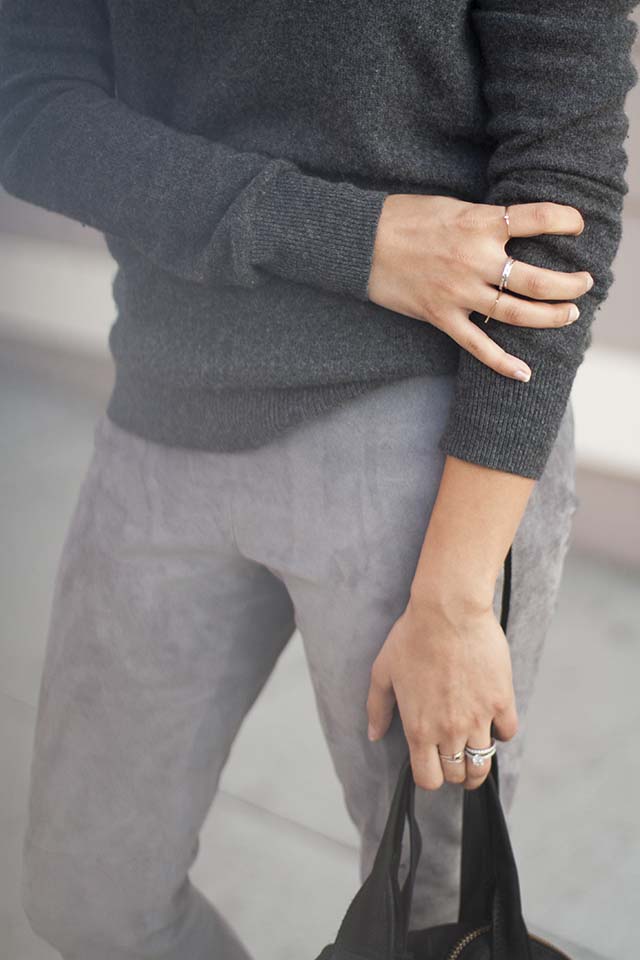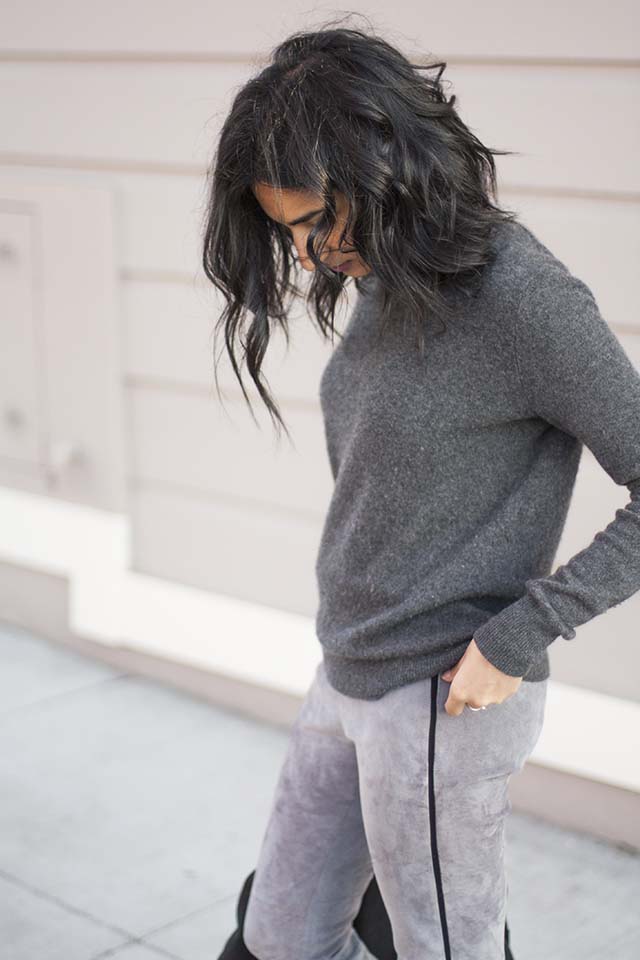 I seldom see any articles on fashion rules, unless it's in the context of "XZY Fashion Rules to Break Immediately". Breaking the rules is fun. Following rules, unfun. Unless they come from Parisians, in which case, please tell us your secrets.
But…I'll share a guideline anyway. When I want an outfit to look like it all goes, I'll often incorporate each main color (or a variation of that color) at least twice. So here we have two shades of gray and three pops of black.
There you go! Follow it or have fun breaking it.
Everlane Cashmere Crew Sweater, Joie suede pants (sold out, similar here), Manolo Blahnik heels, Clare Vivier Messenger Bag, Jennifer Meyer Gold Thin Diamond Ring, Spark and Pepper ring