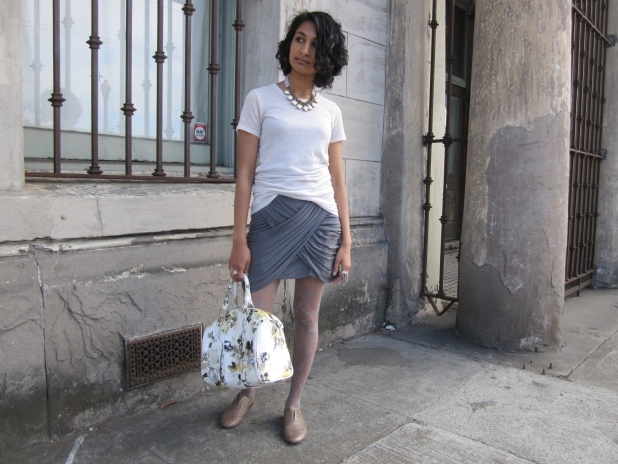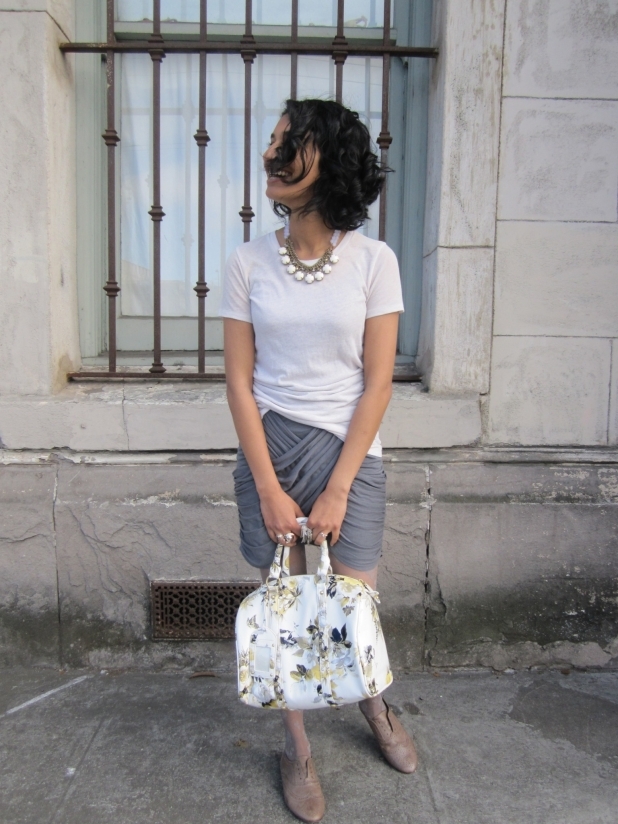 Urban Outfitters necklace and skirt, Asos bag, Joie oxfords, H&M tights, Alternative Apparel tee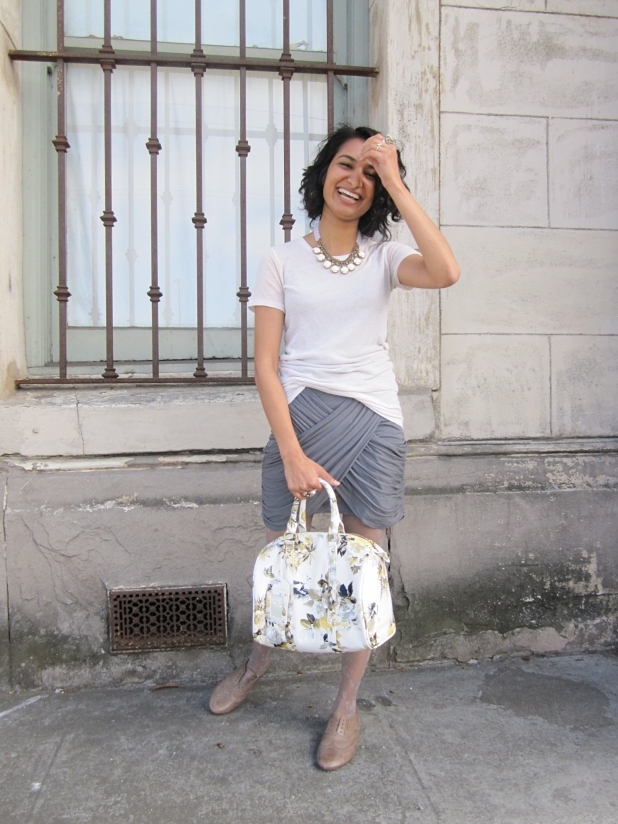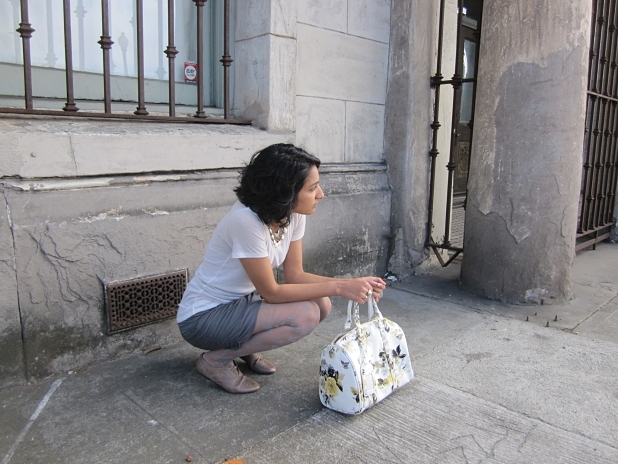 I stopped by The Curiosity Shoppe a couple weeks for the Uppercase Magazine meet and greet. I wish I could say I did more meeting and greeting, but I was there earlyish and then promptly got engrossed in Issue 6.
It feels like more of a book than a magazine, so I almost didn't want to leaf through it for fear I'd bend the fresh pages. (It's like the whole stomping in fresh snow feeling.) But after I got over that, I looked through all the cute shoegazing pictures. And then I visited the flickr site and looked at a bunch more. So here's my contribution.