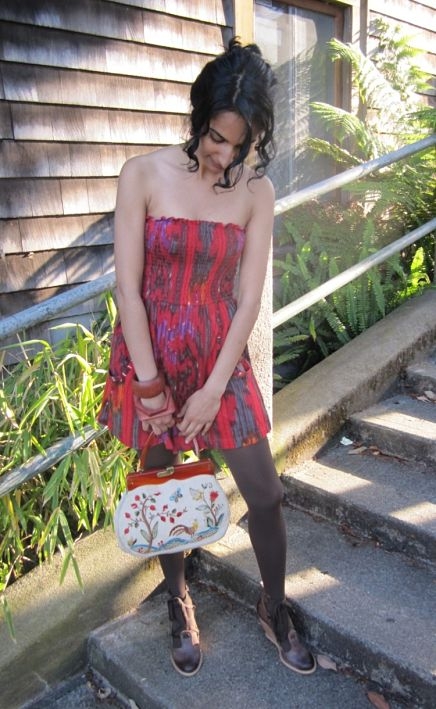 Forever21 romper, H&M wooden bangles, vintage embroidered bag, J. Crew tights, Anthropologie Schuler & Sons wedges
I'm wearing a romper, opaque tights and an embroidered bag…so this outfit is more or less what I might have worn when I was four. Between the popularity of kiddie-like pieces like rompers and jumpers on the one hand to granny clothes like crochet and vintage-anything on the other, fashion is suffering from age schizophrenia at the moment. But I embrace it. It all feels very nostalgic.
Speaking of rompers and jumpsuits, I love the quote about jumpsuits from a dude in Refinery29's "What Men Really Think About Fashion" article. Some guy named Kyle says, "I guess we've moved on from 'sexy librarian' to 'sexy janitor.'" Classic.