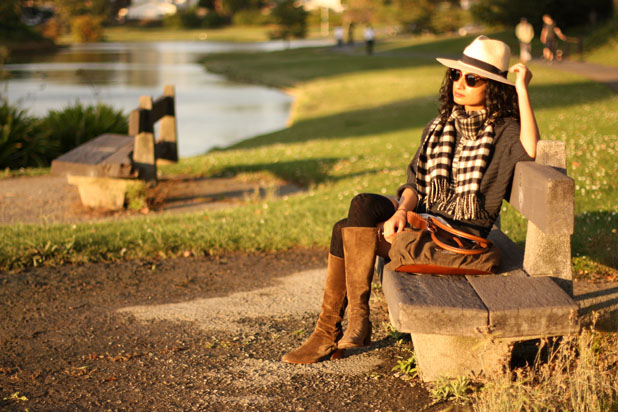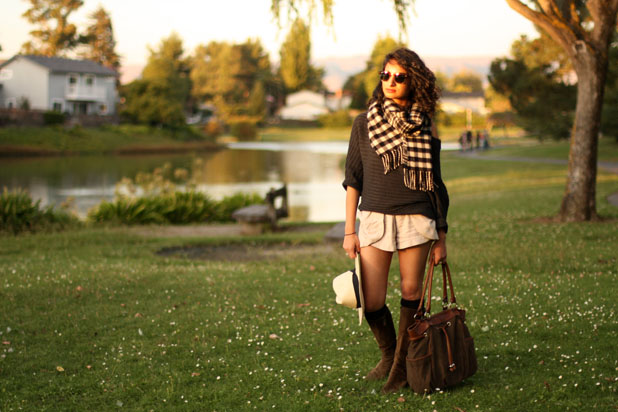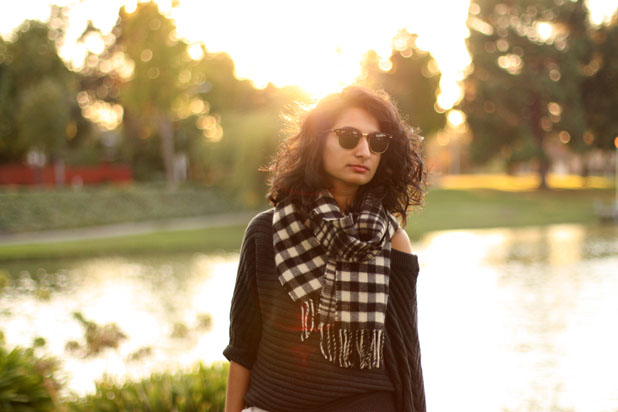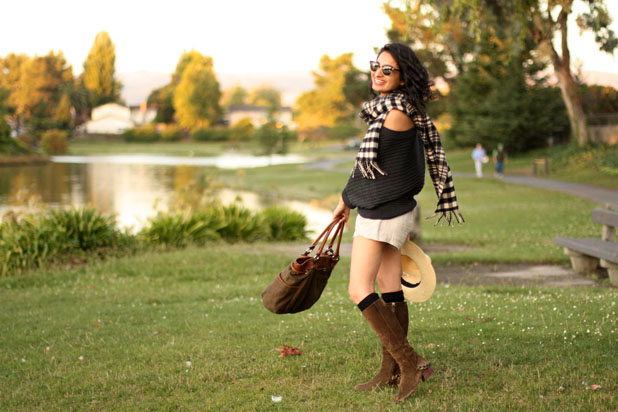 When I was in college, I acquired an impressive (and sadly misguided) collection of oversized (okay, huge) hoodies. In the following years, this did not serve me well, as most held sentimental value but were also way too ugly to wear after graduating. If I had only known then what we all know now — that soft sweaters serve the same purpose but look slouchy instead of shlumpy.
Anyway, American Living asked me and a few other bloggers to style some pieces, and I was happy to see this everyday off-the-shoulder sweater in the mix. It's like old times. But better.
Take a look at the other bloggers' looks too, if you're curious. We're all posting on various days this week.
Blonde Bedhead
Think Thru Fashion
Runway Hippie
The Concrete Catwalk
SugarLaws
Kansas Couture
Sweater, scarf and bag c/o American Living, Michael Kors boots, H&M hat, random shorts, Forever 21 socks, Ray-Ban sunglasses