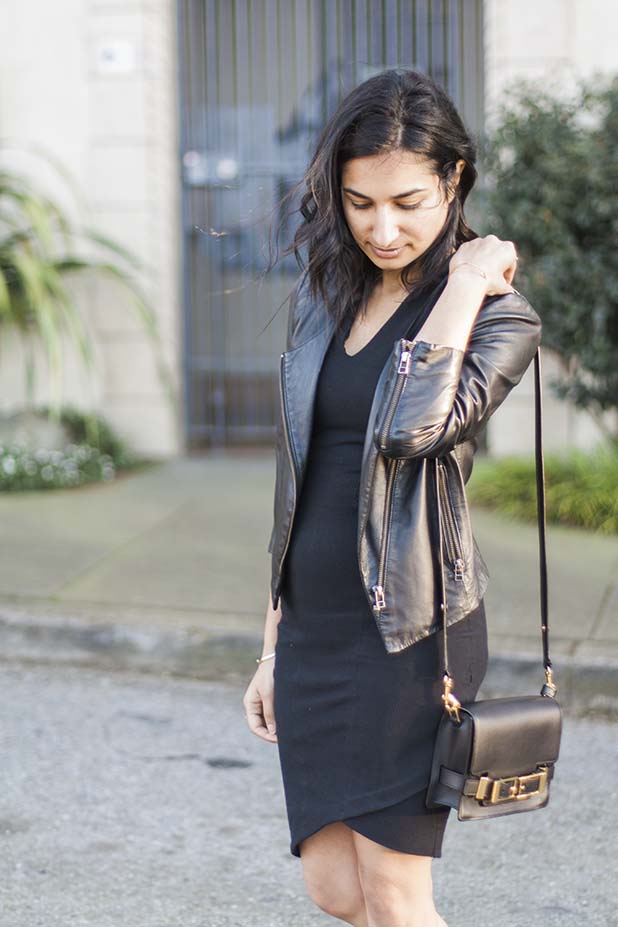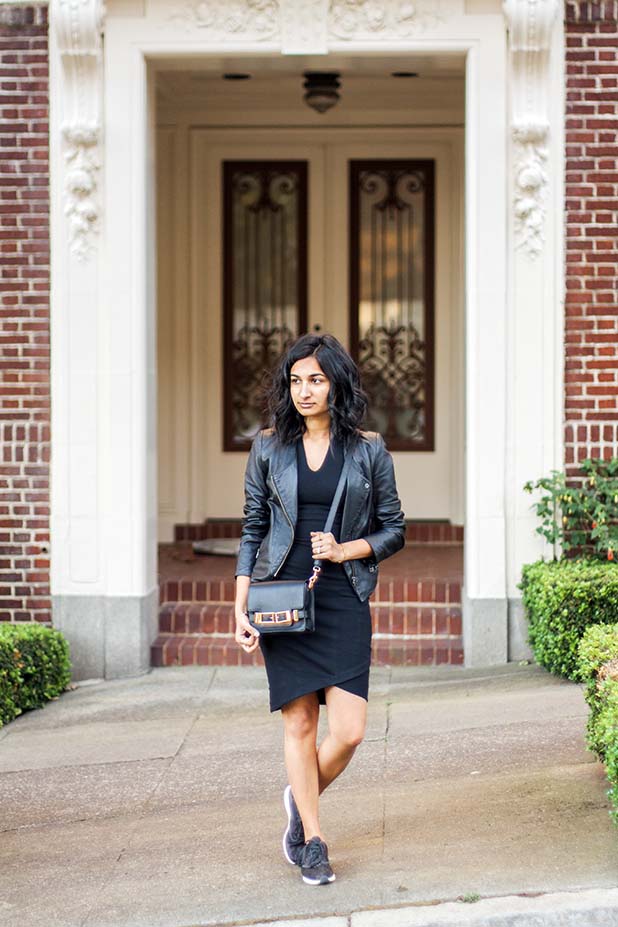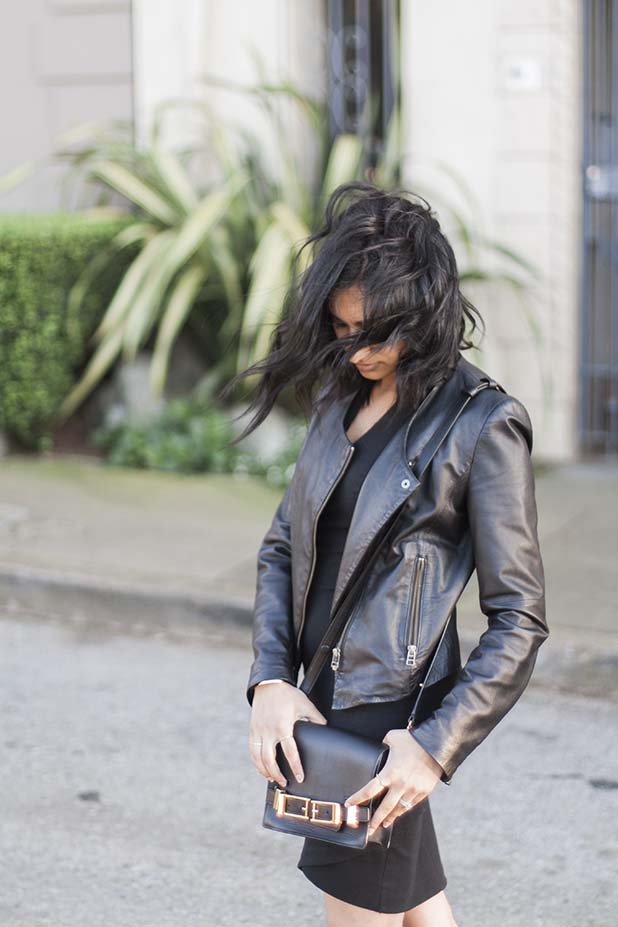 Helmut Lang dress (similar), Joie leather jacket (similar), A.L.C. Small Davenport bag (small sold out, full-size here), Skyscape sneaker thanks to Reebok (in "Gravel" color, also here)
Overall, I'm definitely a pants person by default. They're flattering and functional. But dresses become a lot less daunting with easy footwear. I wore this to the first day of Picnic at the Presidio this weekend and could (literally) run all around in this outfit. Dresses and sneakers — why haven't I tried this sooner??
To be fair, there wasn't as much running as I'd like. Mostly just time spent waiting for my meal at the food trucks. (The lines were INSANE.) But after a very hectic week last week, it was actually kind of a relief to spend a lazy Sunday in line, catching up with girlfriends.