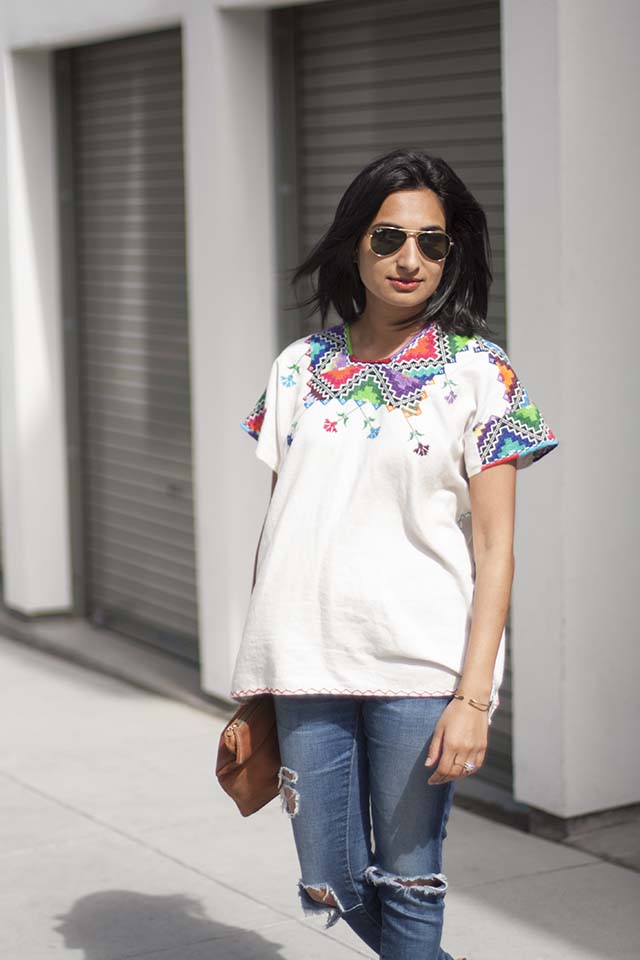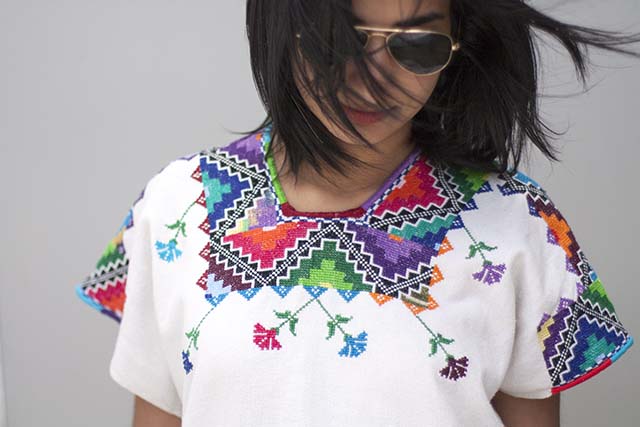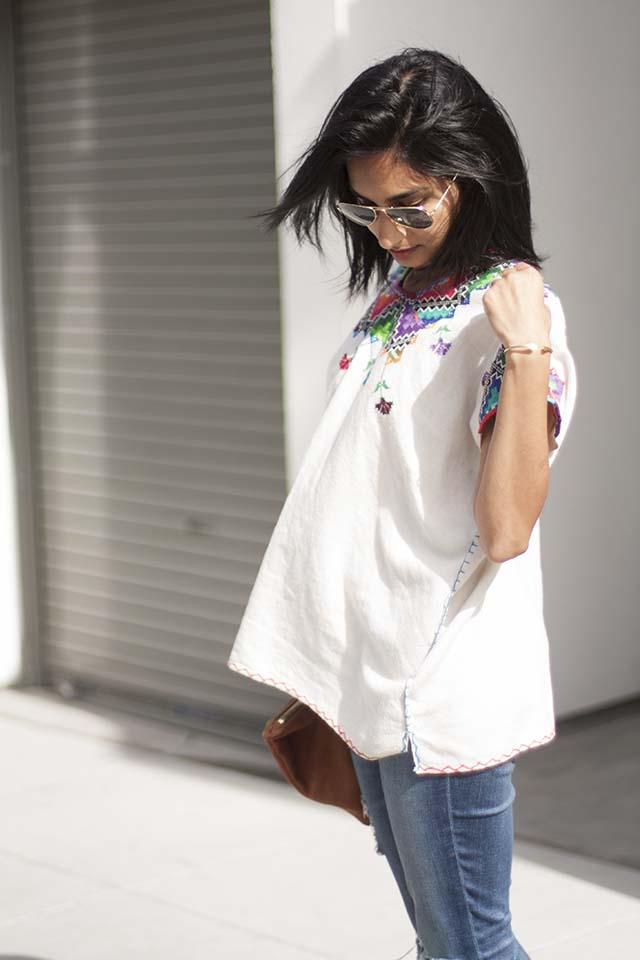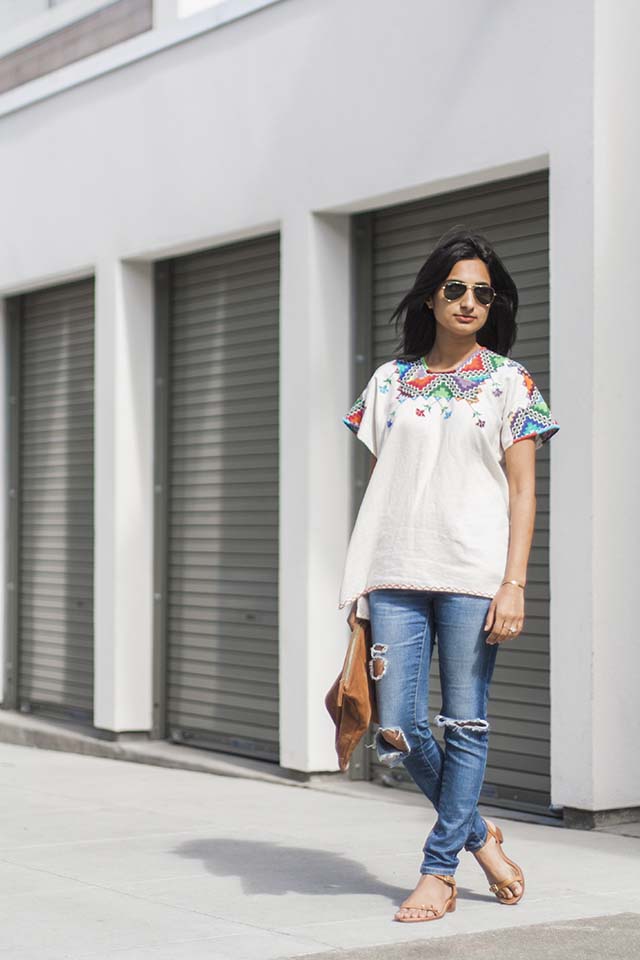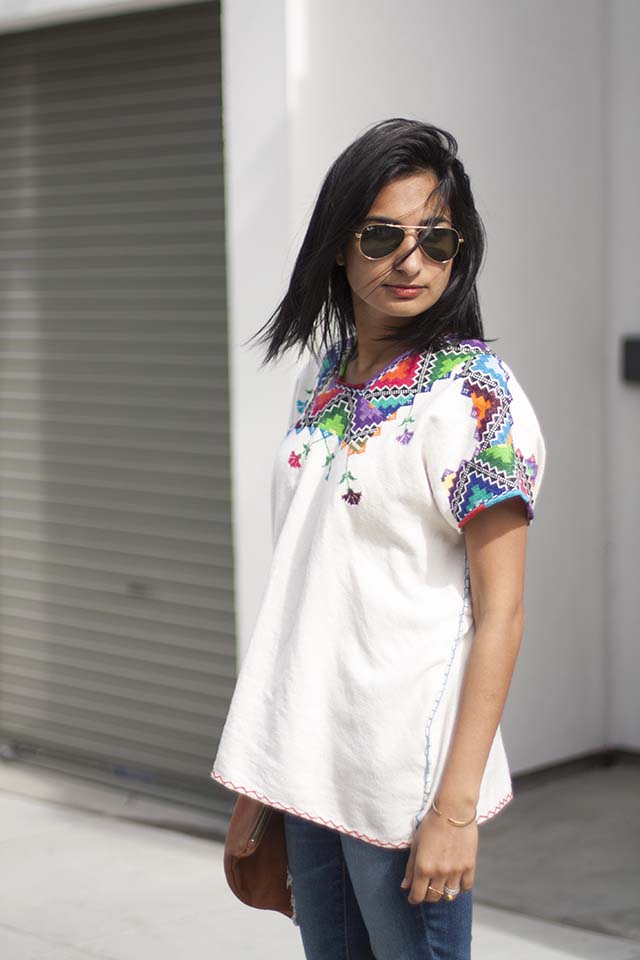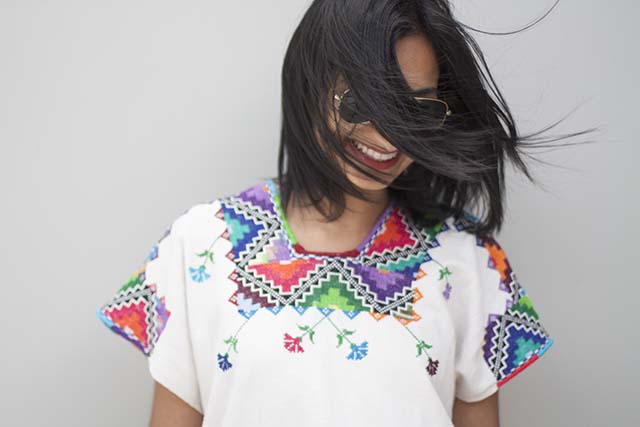 Top from Mercy Vintage, AG Legging Ankle 11 Years Swap Meet, Ray-Ban Aviators, Clare V. clutch (old, fold over clutch here, crossbody style here and messenger here), Loeffler Randall sandals
I don't do a lot of vintage shopping, but I popped into Mercy Vintage in Oakland, saw this top and had to make it mine. For anyone in the Bay Area, the store is full of treasures! The team there has such an eye for for textiles. I don't make my way to Oakland often, but next time I go I'm definitely paying the store another visit.
Naturally, I've been wearing this shirt almost every warm day we've had in the past couple weeks. Makes me feel like I'm on vacation!
Of course, it was also especially appropriate to wear this weekend. I don't know how a trip to the Pride Parade has evaded me all these years in San Francisco(!), but after the historic Supreme Court ruling, I finally made my way out, at least to catch the tail end. All 50 states, can you believe it? Incredible. So much love.