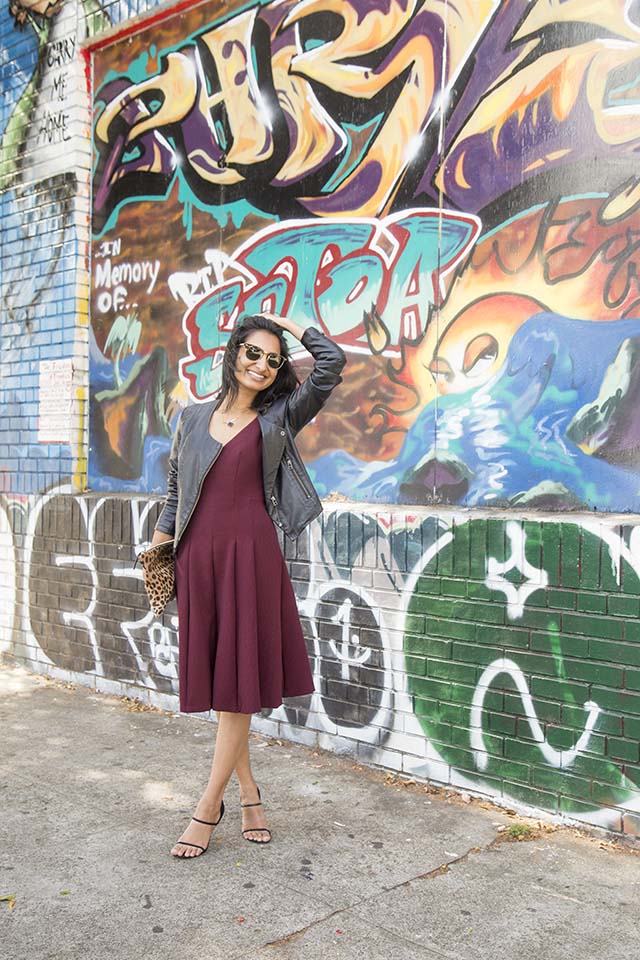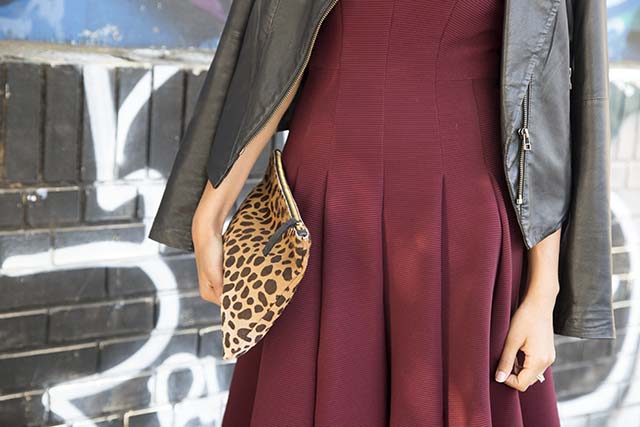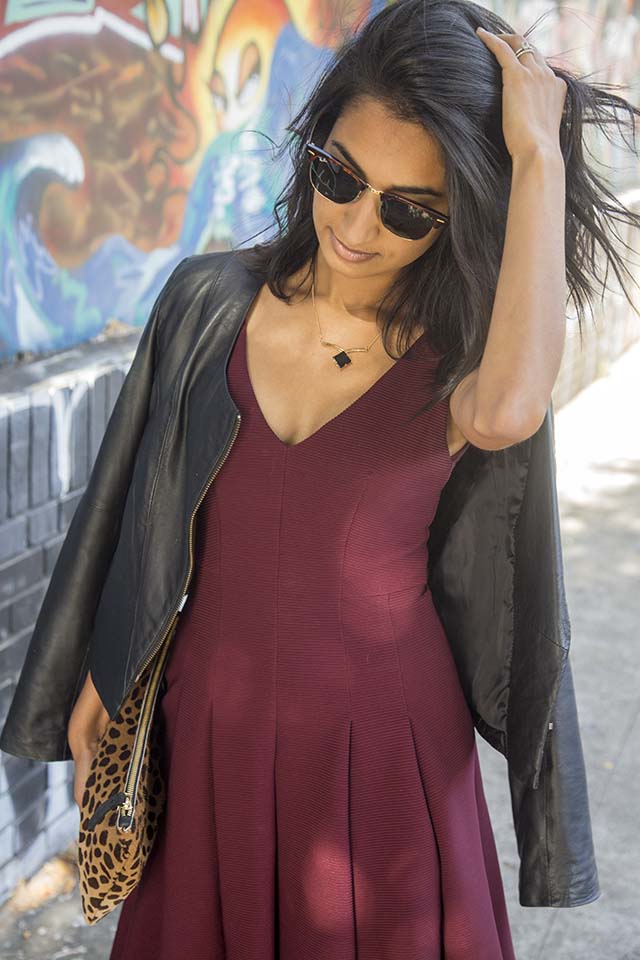 Nanette Lepore Ottoman Plunge Dress c/o Macy's, Clare V. Leopard Flat Clutch, Joie jacket (old), Alexander Wang heels (similar), Ray-Ban Clubmaster Sunglasses, vintage necklace c/o Sweet & Spark
I wore this outfit while hosting the Sunglass Hut pop-up at Macy's Fall Fashion Fest recently. This amount of fullness and ladylike-ness in a dress is not usually my thing, but I knew it was a keeper as soon as I tried it on. The top fits well and is stretchy but not clingy, and that pleases my torso.
As per usual, I felt right at home in it once I put on my leather jacket and Ray-Bans.
Photos by Krystal Bick