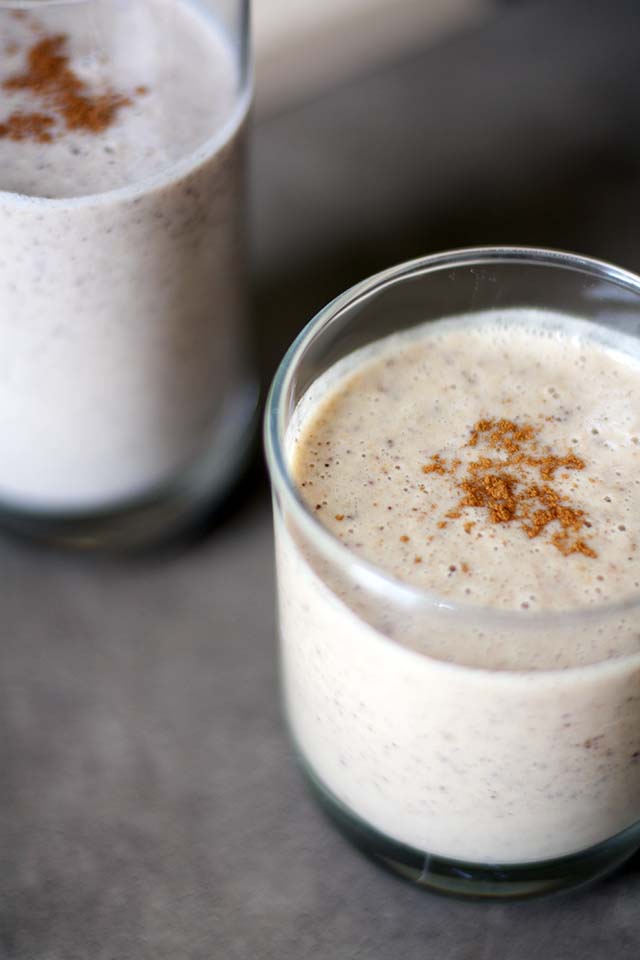 Mmmm, pie. I love myself some pie. But I'm resigned to the fact that baking one isn't going to happen, except maaaaybe on Thanksgiving or around the holidays. I can handle a smoothie though, and this one is so good. The combination of dates and nuts is really yummy and tastes like fall. And it's rather healthy.
For those who are allergic to tree nuts like pecans, you can easily substitute peanut butter. And if you don't want to go through the trouble of cracking open a coconut (our method here), you can just use soy milk or rice milk instead. It's a smoothie. It's very forgiving. The peanut butter combo is actually the main one pictured above, and the pecan variety is in the tall glass.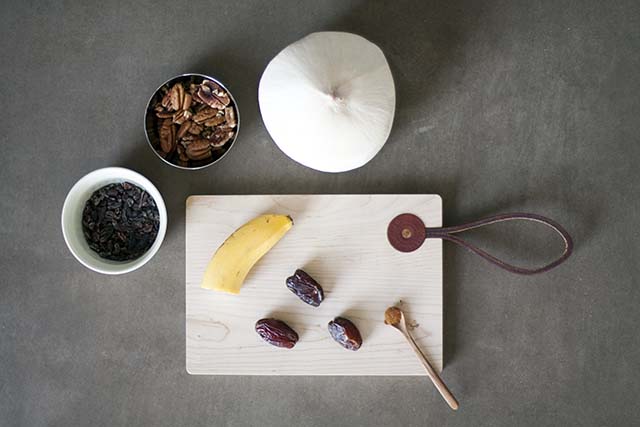 Ingredients
1 coconut (water and meat), or 3/4 cup unsweetened rice or soy milk
4 tablespoons pecans or 3 tablespoons peanut butter
3 dates, pitted
1/4 banana
1 tablespoon cacao nibs
1/2 teaspoon cinnamon
3 ice cubes
Instructions: Blend.