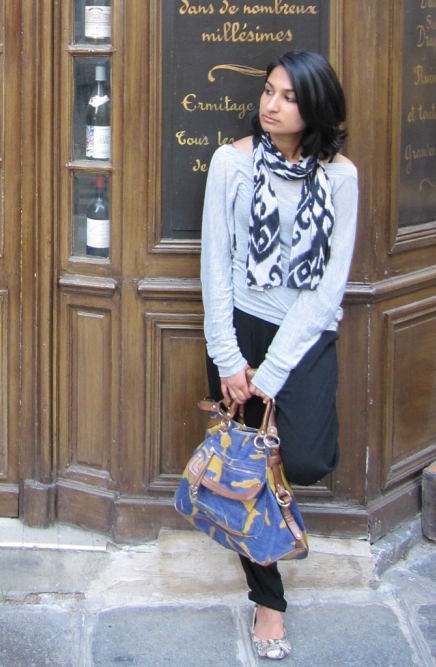 Lanston top, no-name harem pants, Weston Wear scarf, Hayden-Harnett for Target bag, Sam Edelman flats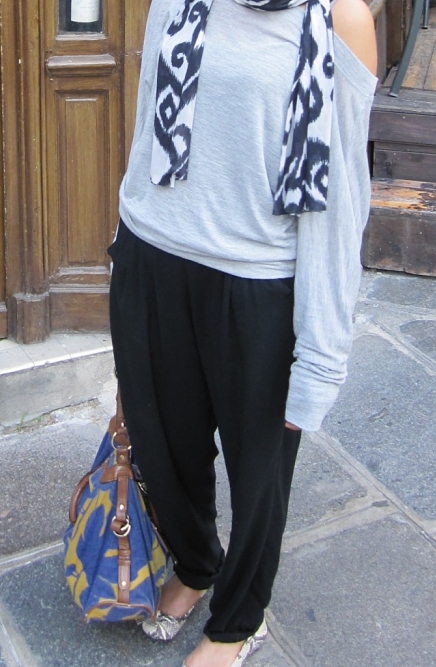 I must admit I do think I look a little like Aladdin whenever I wear harem pants, but that's fine. He's totally in my top 3 for Disney characters.
These black harems were my only other clothing purchase in Paris besides my linen trousers. I nearly went pajama-style and got them in a floral print instead. The French women all looked adorable in them in this "I-just-rolled-out-of-bed-in-my-fly-floral-PJs" kind of way, so I gave them a try. Unfortunately the PJ-esque print made me look not so much fly as ambiguously homeless. Dommage.