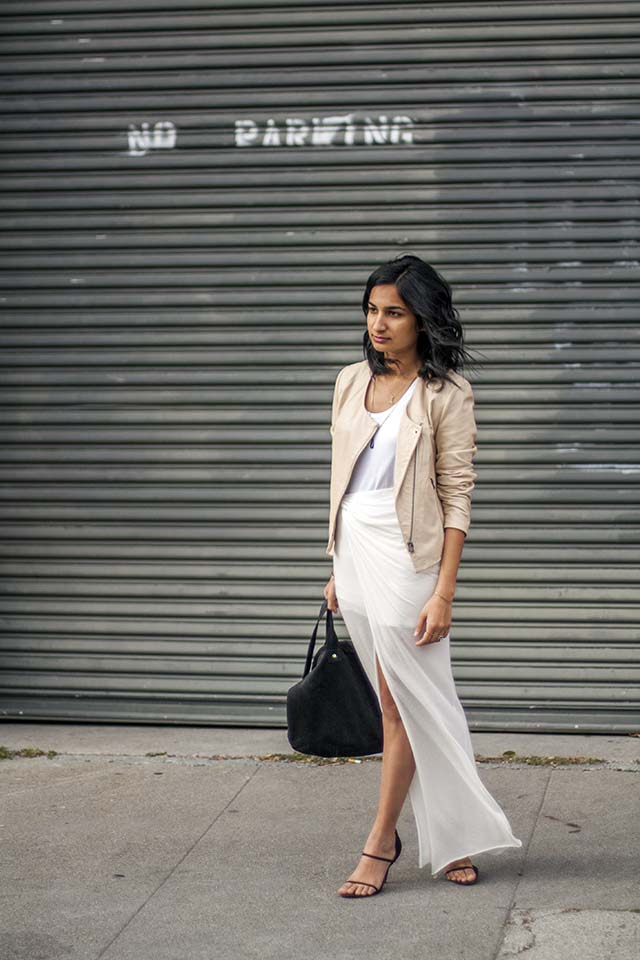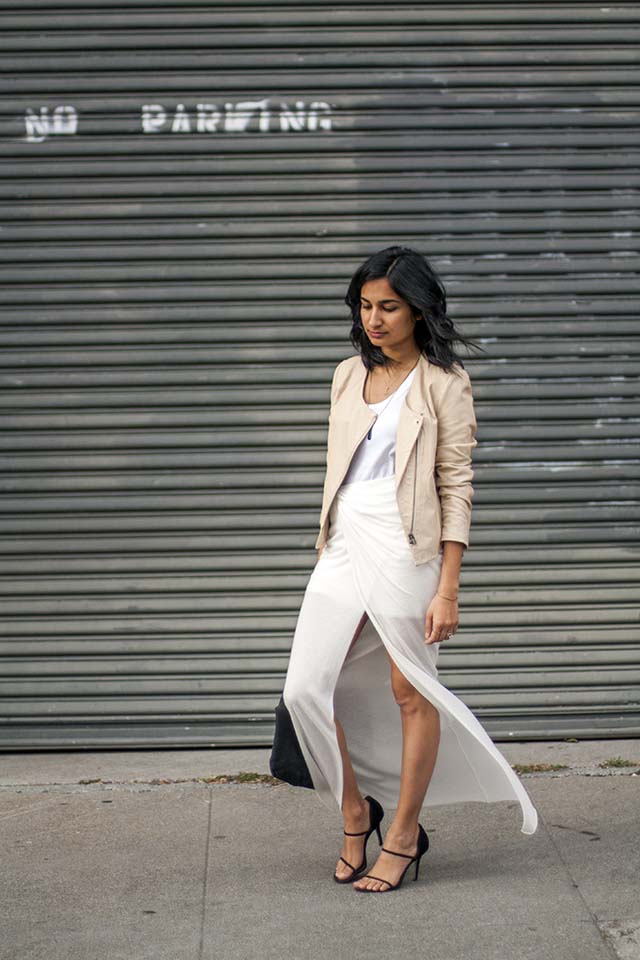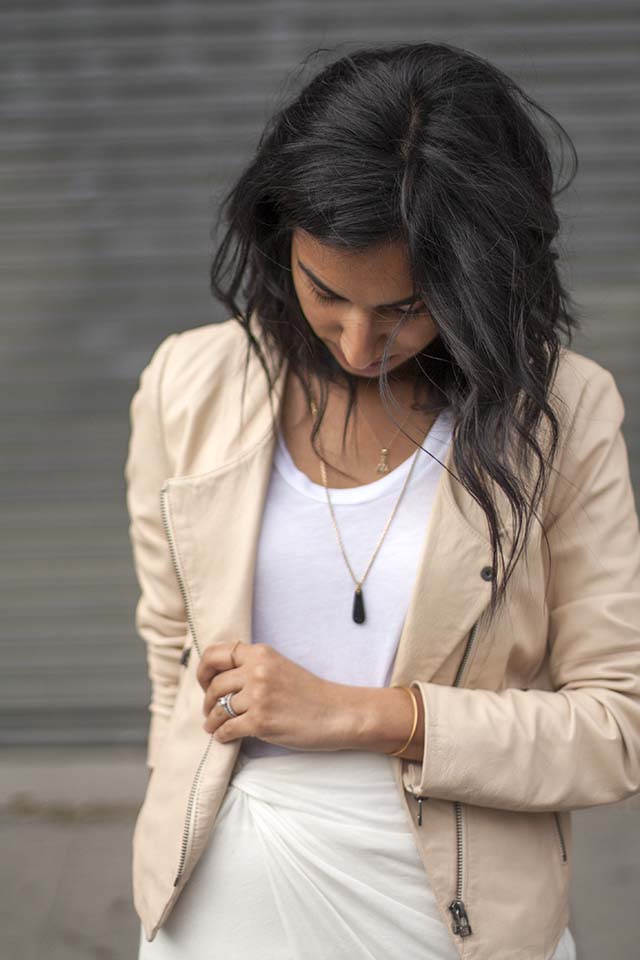 Splendid tee, Joie jacket, Reliquary necklace, old black necklace, Helmut Lang skirt, Alexander Wang heels (similar), Clare V. bag, Sweet & Spark bracelet (shop my "Master Minimalism" collection here), Spark and Pepper ring
Sometimes it's surprisingly easy to ignore the wardrobe issues sitting right under your nose, (no pun intended). For the past few years, the part of my closet that consistently bummed me out was my tees and tanks.
I only had a couple I liked, so when I wore sweaters or blouses I'd purposely pick the saddest, oldest and most ill-fitting ones to wear so I didn't "waste" the good ones on an outfit where you wouldn't actually see them. But recently I finally bought a few of tees I absolutely love and got rid of the rest. It's the smallest change, but such an impactful one.
How do you feel about your under layers? Do you invest in them or "save" the ones you like for certain outfits? If you're in the market, my favorites are this and this from Splendid, this AG tee and this crewneck tee from Vince.