Inspiration boards are all over the place right now. I love that designers make them before delving into projects and I'm glad they're starting to make finalized versions to present to the public, too. So pretty!
The Coach fashion blogger bag collages are all lovely. Here's the one for The Glamourai, who designed my favorite handbag of the series.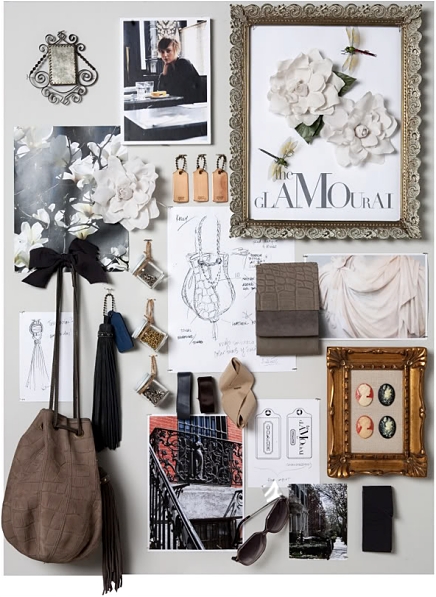 I have one Polaroid, a cup of pens and a stack of papers on my desk. Meanwhile this is the desk of blogger Gennine from Gennine's Art Blog. Amazing. Her site makes me want to break out some felt or a hot glue gun and feel really cool  about doing it.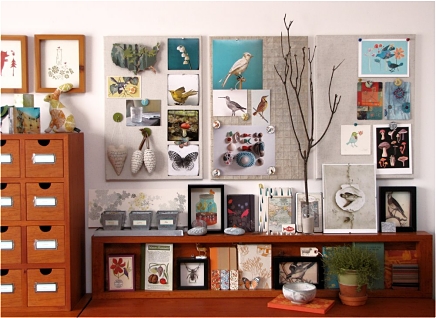 This inspiration board-like image from the Madewell site is adorable. Funny how arranging ordinary objects like Sharpies in a clever way can make them look special.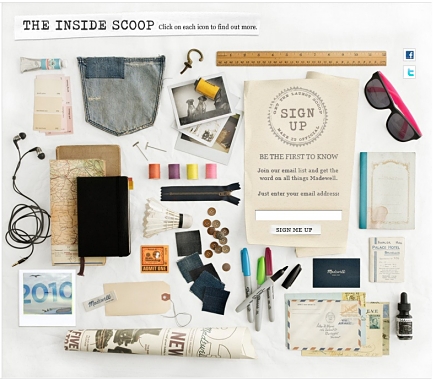 And here's the one for my very own site (not originally intended to be seen besides anyone other than myself). My ever-so-talented friend Abby created it before she designed my Like Fresh Laundry logo. To me, the vibe feels just right.