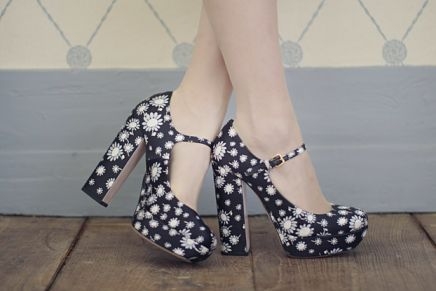 Image via Cherry Blossom Girl
I've seen ads and posts with Miu Miu Spring Summer 2010 prints for months now and yet they haven't slowed down yet. I tried to convince myself I was sick of seeing them. I'm done pretending. They haven't gotten any less lovely. Unfortunately they also haven't gotten any cheaper.
Now navy-with-white-print options have taken on a life of their own. They're everywhere! And yup, still adorable. Nothing can touch the originals, but the fact that these are all less than $55 certainly helps. Here are a few of my favorites.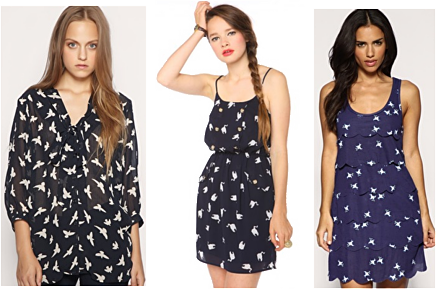 Asos Swallow Print Tunic, $53.90
Asos Scalloped Bird Print Dress, $50.54
Cat Power Dress, $52