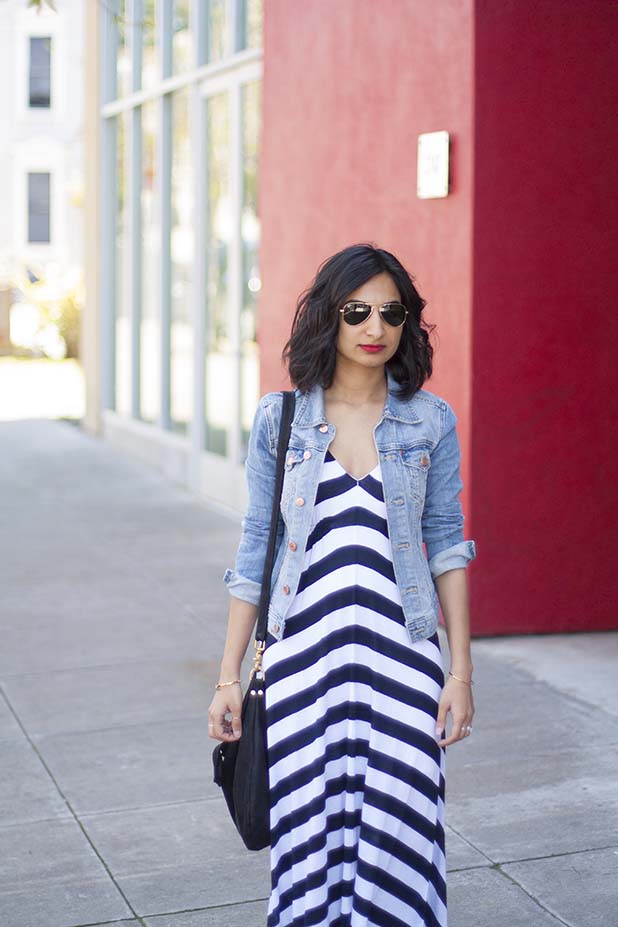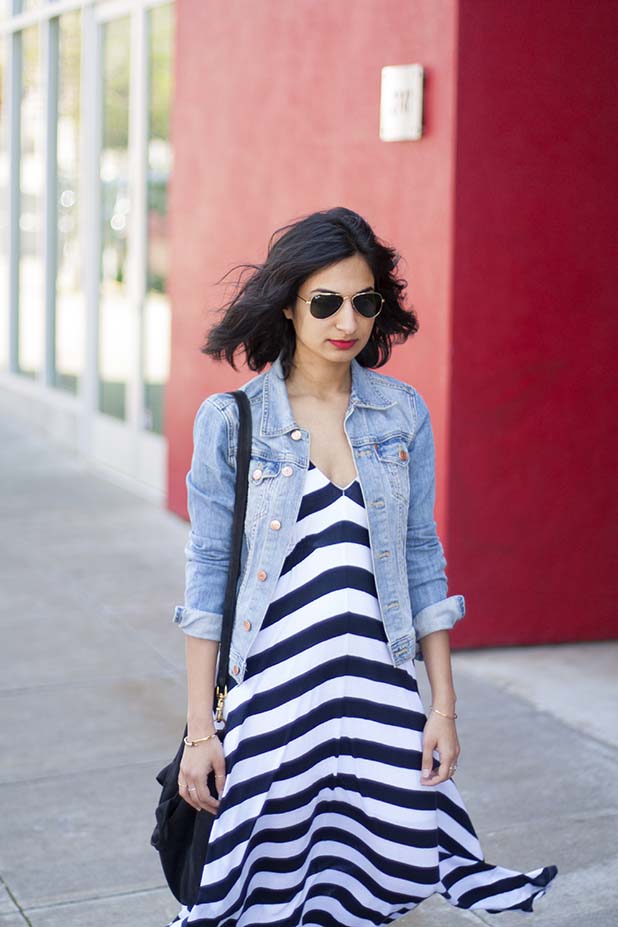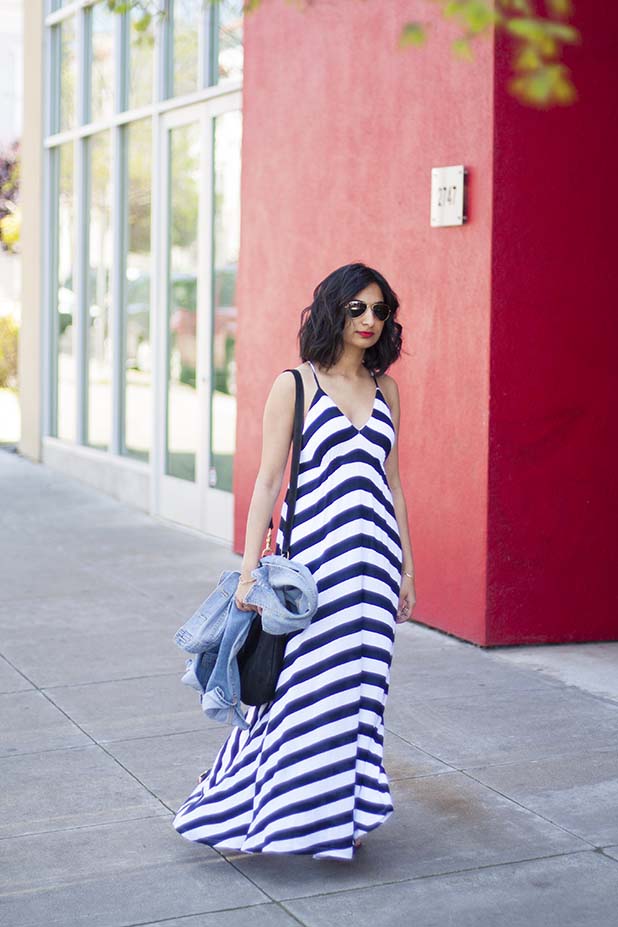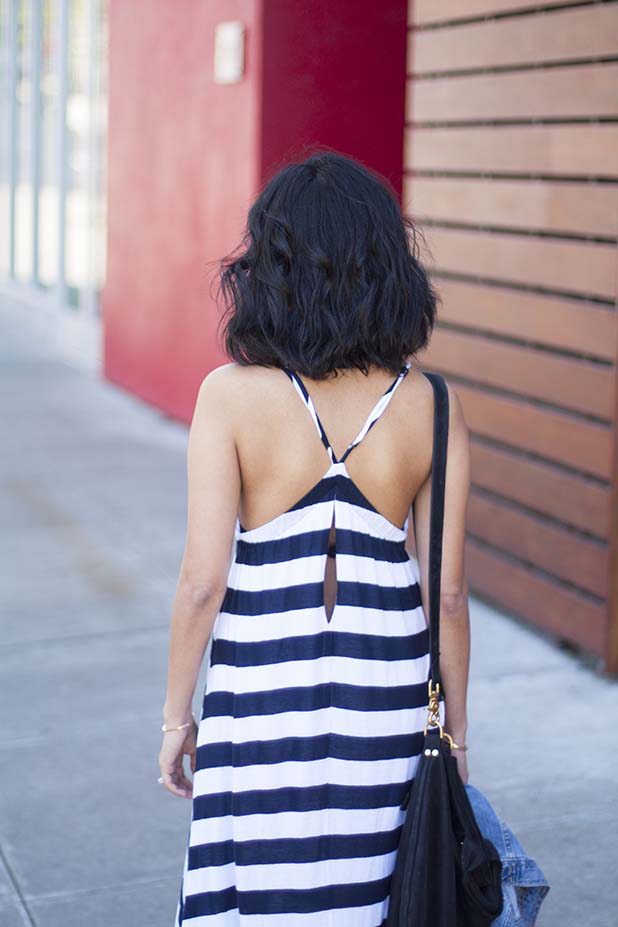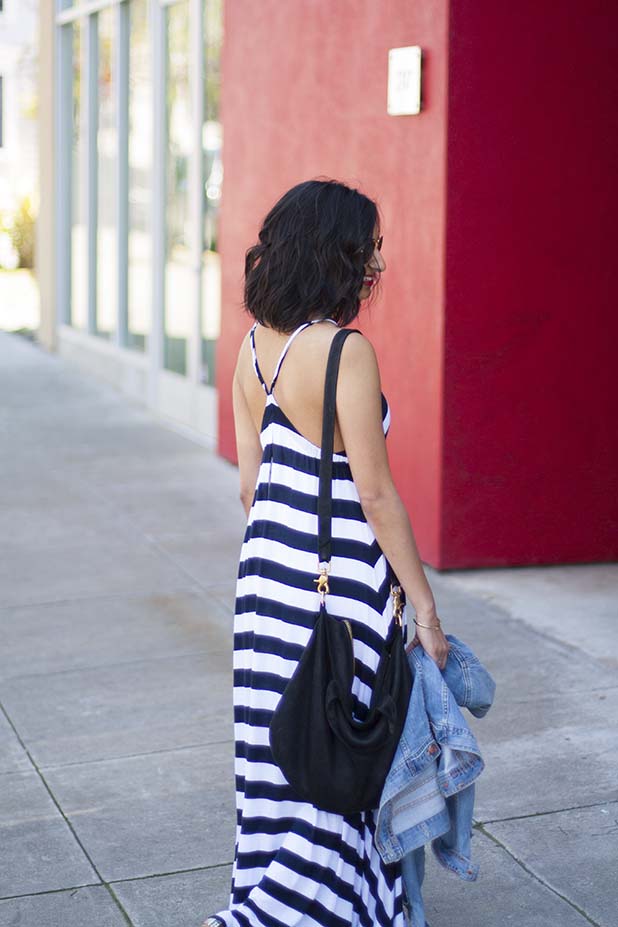 A.L.C. maxi (also love this one), Clare Vivier messenger bag, Forever 21 denim jacket, Ray-Ban aviators, bracelets thanks to Sweet & Spark
Scored this maxi dress at Jeremy's recently. It's white and black and striped (and very soft), so of course I couldn't resist taking it home with me.
I had visions of wearing it to my friend's bachelorette in Miami (which was this past weekend) and running around the beach feeling fresh and springy.  My dreams of frolicking on the beach came true, however I did completely neglect to pack the maxi. Whoops.
No matter — if my track record is any indication, I'm thinking I'll have lots more opportunities to wear it. I got some serious mileage out of my last one (here, there and everywhere). Plus, I already got this one hemmed and that's half the battle, right?