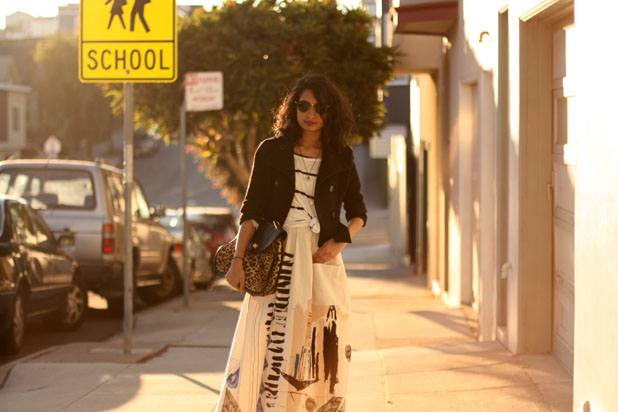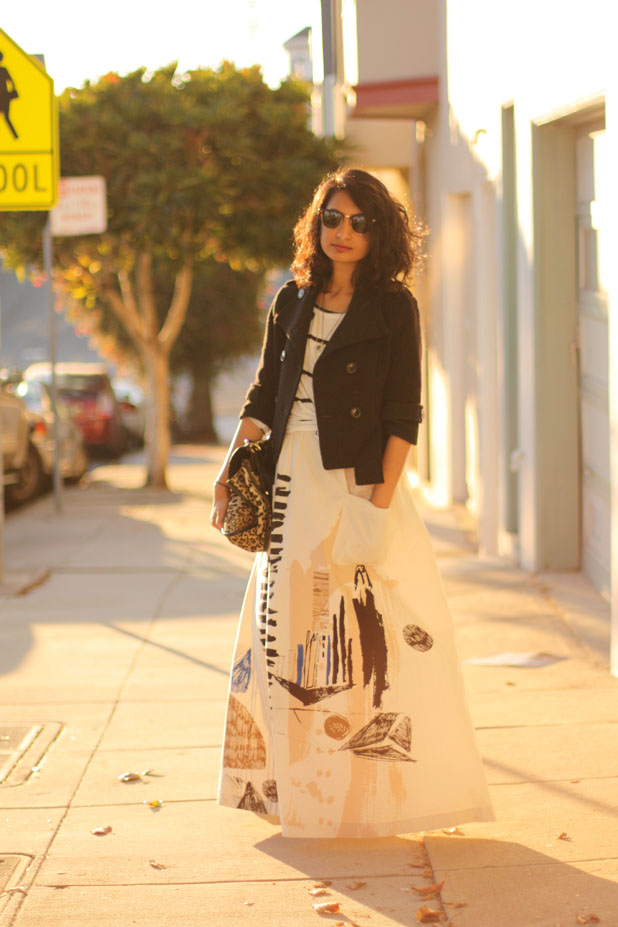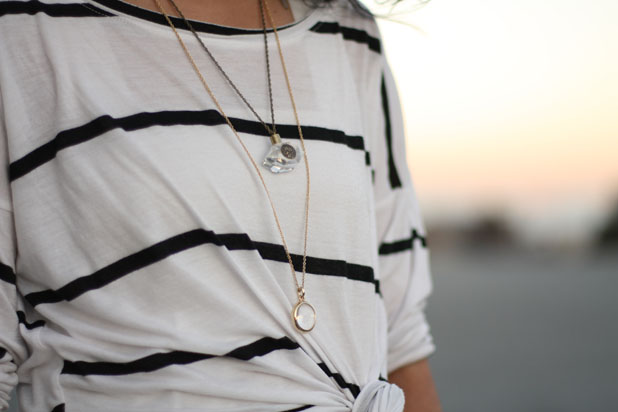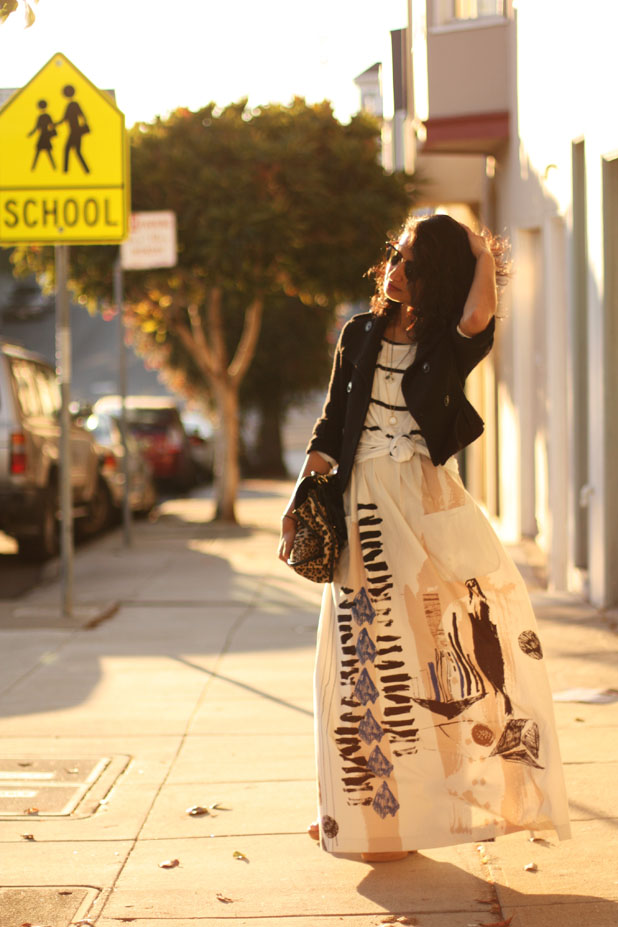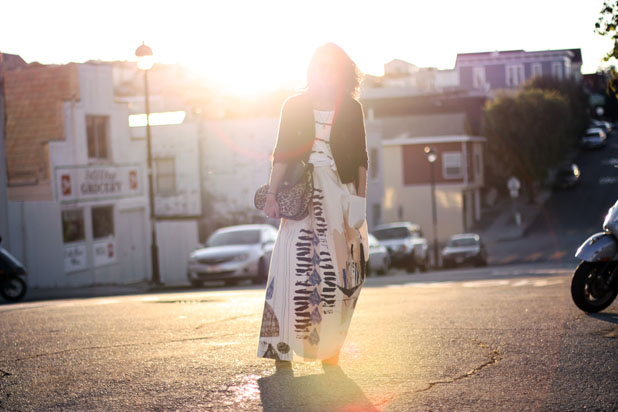 Necklace c/o Jewelmint, H&M maxi dress worn as a skirt, Coach heels, Vfish jacket, Forever 21 top and bag, Ray-Bans
I was Katy Perry for Halloween and wore a polka dot skirt, striped corset and a bright blue wig with detachable hair-wrapped heart. That's not so strange for this city, so some passerbys on the way to work didn't even know it was a costume. One woman even complimented me on my hair, (and sounded so earnest).
But back to the outfit. Here I rounded out the sailboat feel of this maxi with some stripes on top.