Your outfit's smokin'. All eyes are on you. Until…some chick shows up wearing a monster fur hat.
Don't let that biz steal the spotlight.
There's only one guaranteed way to get it back, and that's with the Maison Martin Margiela Fur Headdress. Unfortunately, it's hard to justify the $2,670 price tag (even if it is made from the finest "murmansky fur"). Instead, get the same look with this fun and easy DIY.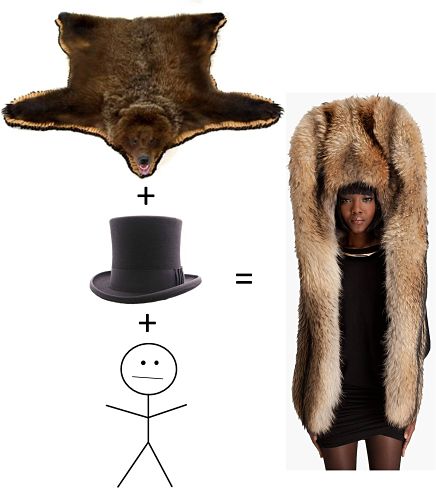 Step 1. Put on tophat.
Step 2. Place bear rug on top of tophat.
Step 3. Remove bear head and discard.
Step 4. Extend paws downward.
Rawwr!