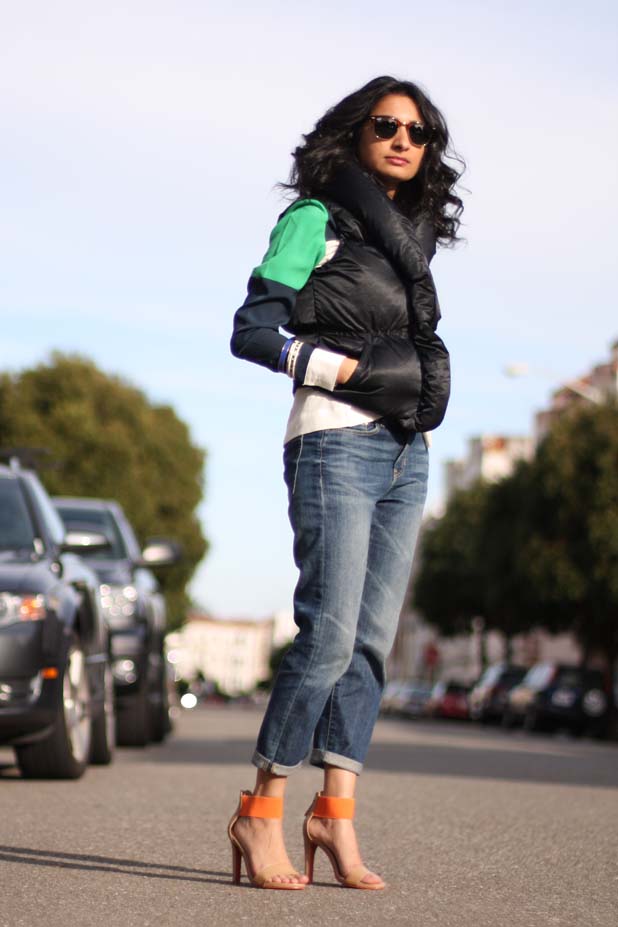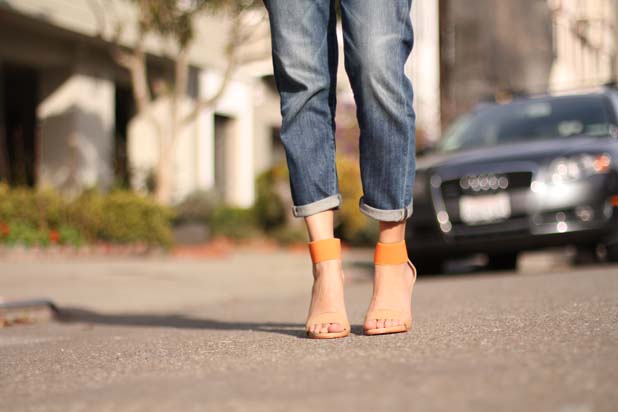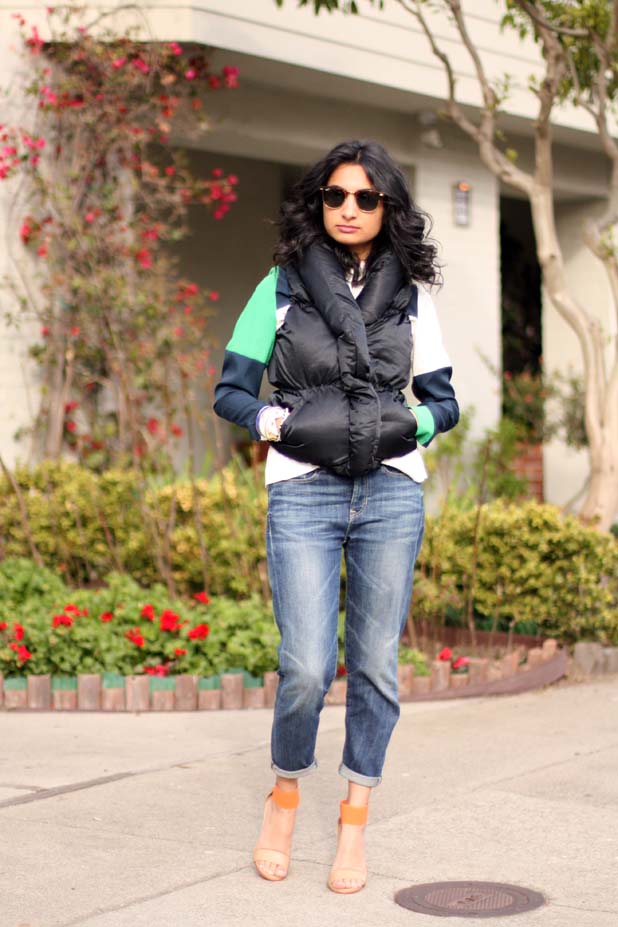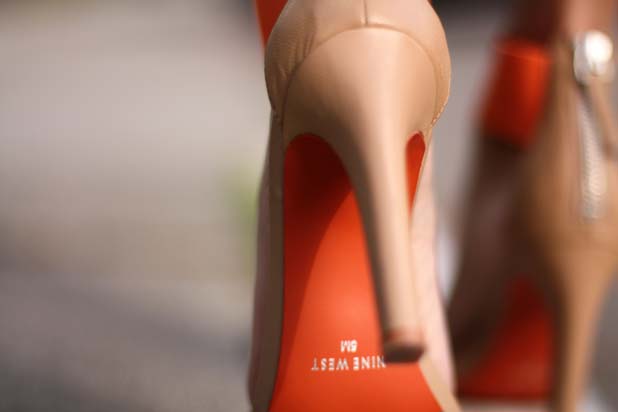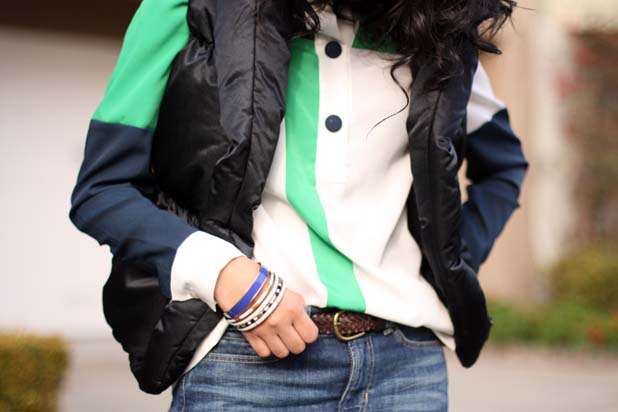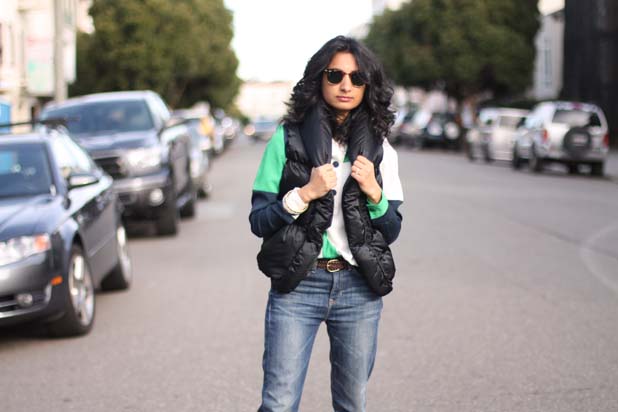 Nine West Lookglobal heels (c/o), AllSaints vest, Asos top, random belt, bracelets c/o Samantha Wills and Macy's, Gap jeans (sold out but here in a darker wash), Ray-Ban Clubmaster sunglasses
Generally when friends invite me to sporting events, they say something like, "Hey, I have an extra ticket and no one else could go. Wanna come?" (Why'd you gotta ask it like that, guys?) But yeah, it's understood that I appreciate these outings more for the friend time than for the actual game. That's why I kind of like the Superbowl — because everyone's there and I'm sure to get the invite the first time around.
Anyway, I wore this outfit on Superbowl Sunday since it's kind of sporty and I'm not partial to either team. But then, for the win, I spilled wing sauce all over it. Smooth move, Team Goel.