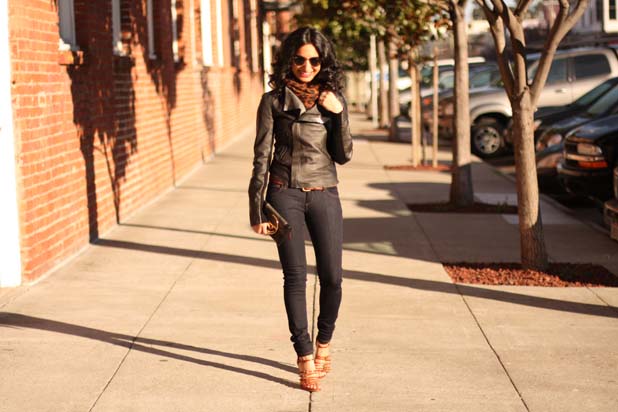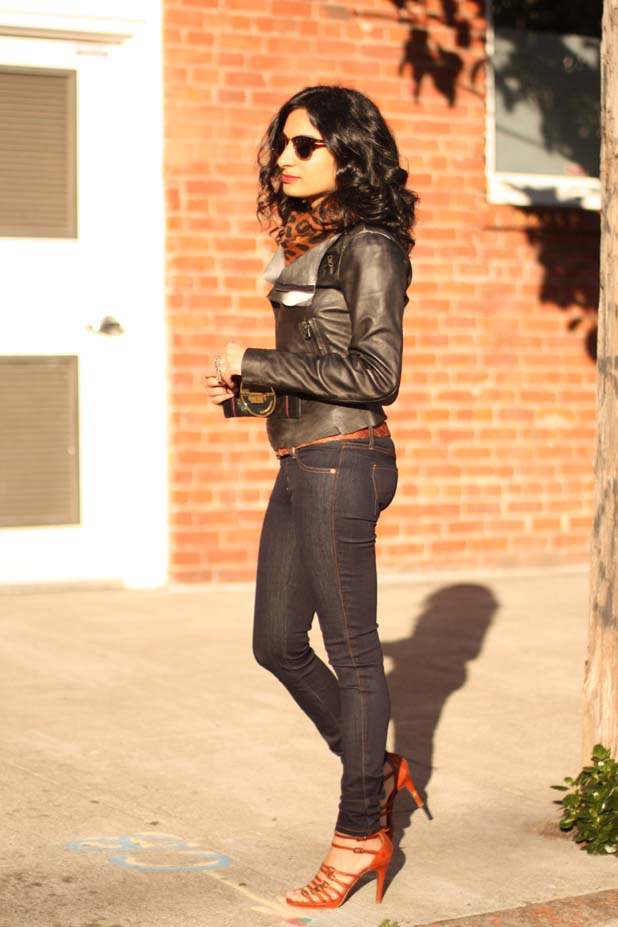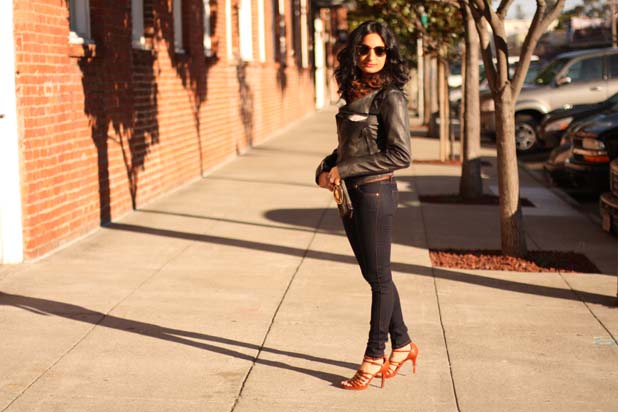 James Jeans "Couture" (c/o), Zara jacket, H&M scarf, Hayden-Harnett clutch, J. Crew belt/heels
I've been knee deep in wedding planning, and I'm pretty sure looking at hyper-girly sites all day this Saturday compelled me to wear something sleek to balance things out. Dark denim never fails me (and this pair is awesomely stretchy).
On the wedding front, it's funny how fashion trends translate. Just as with clothes,  the whole vintage-inspired vibe seems to be strong. Sometimes it's cool, and other times it's a slippery slope to Portlandia. Don't care what anyone says though, I fully support old-school stripey straws.