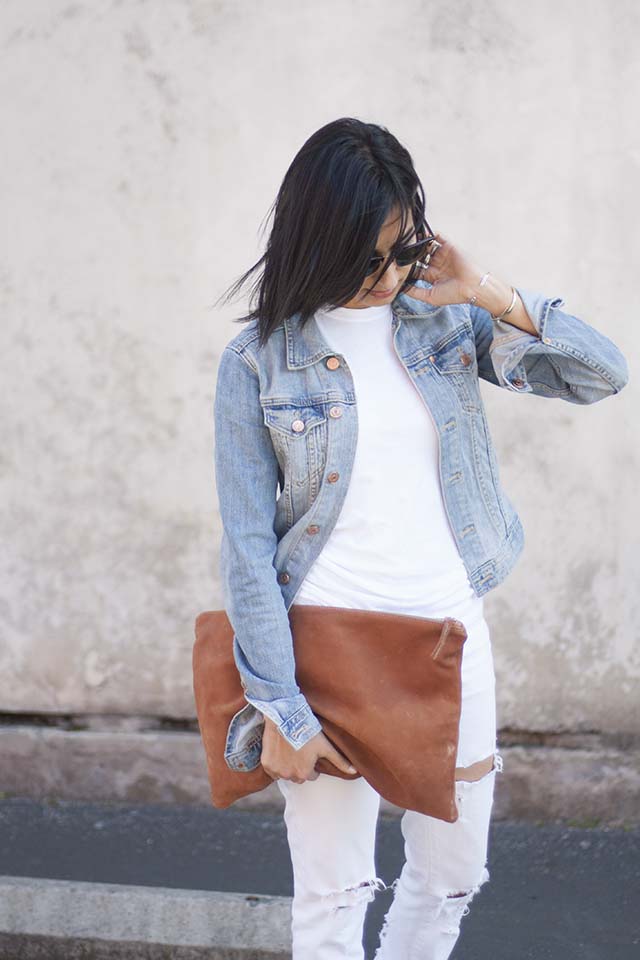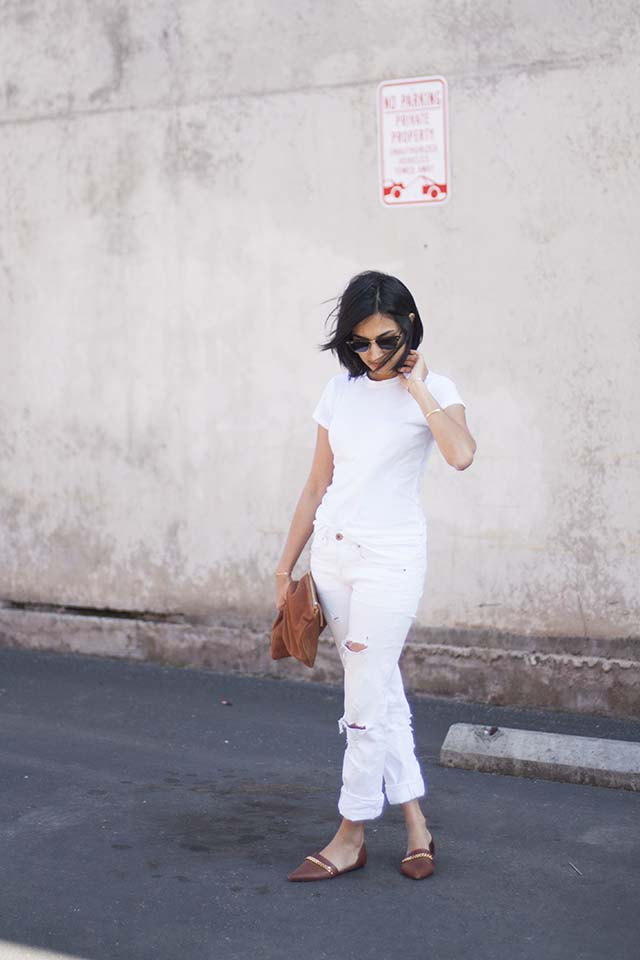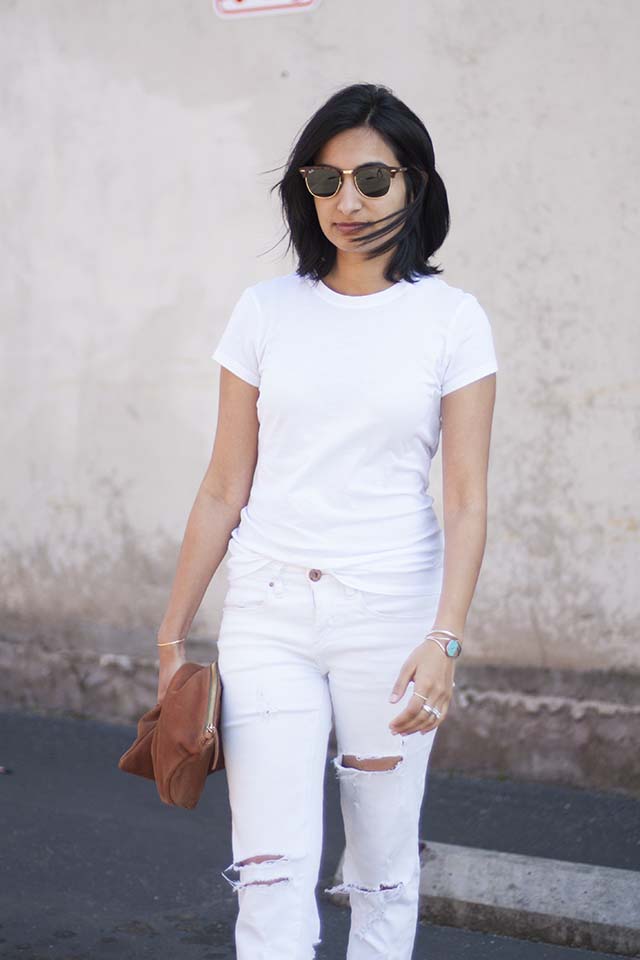 Forever 21 jacket, Vince Little Boy Tee (also on sale here, here and here), Blank jeans, Clare V. clutch, Ray-Ban Clubmaster Sunglasses, Jenni Kayne flats (similar here, here and here)
For the most part, I try to buy what I love and think I'll wear for awhile. Sometimes that means investing in high-quality pieces that are worth the higher price tag. And sometimes it means buying a denim jacket at Forever 21. I've had, and more importantly worn, this jacket for years and I'm guessing it cost less than $20 when I bought it.
I can't deny the "cost less than $20" part feels pretty good. But really, feeling good in it matters to me a lot more. If it feels cheap, it's probably cheap. And if it feels great, no matter if it's $5 or $500, maybe I'll even wear it for years to come. For me I think that's a pretty good goal.