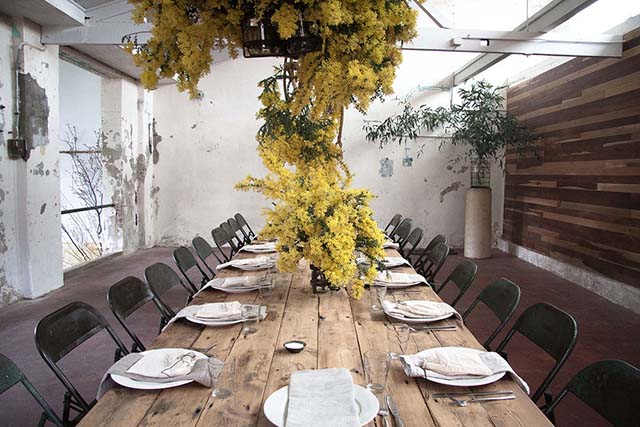 It is officially the eleventh hour. It's an hour I know pretty well. I feel like I've been getting emails that say stuff like "last chance!" and "OMG get on it" and "forget it, IT'S ALL OVER NOW" for the past week or more, but they didn't affect me much because I knew it wasn't really true.
Now, though, is definitely go time. We decided against gifts again this year (it's all grown-ups in our household), but if I want to pull together a festive holiday table, that has to happen today. And I do! No one in our family really sweats that kind of thing, so there's no pressure. But everything feels better to me with some sprucing up, and some of the best ideas are often the simplest. So I say, why not.
If you're in a similar boat, here's a roundup of clean, elegant tablescape inspiration that incorporates layered neutrals, streamlined foliage and plenty of thoughtful touches.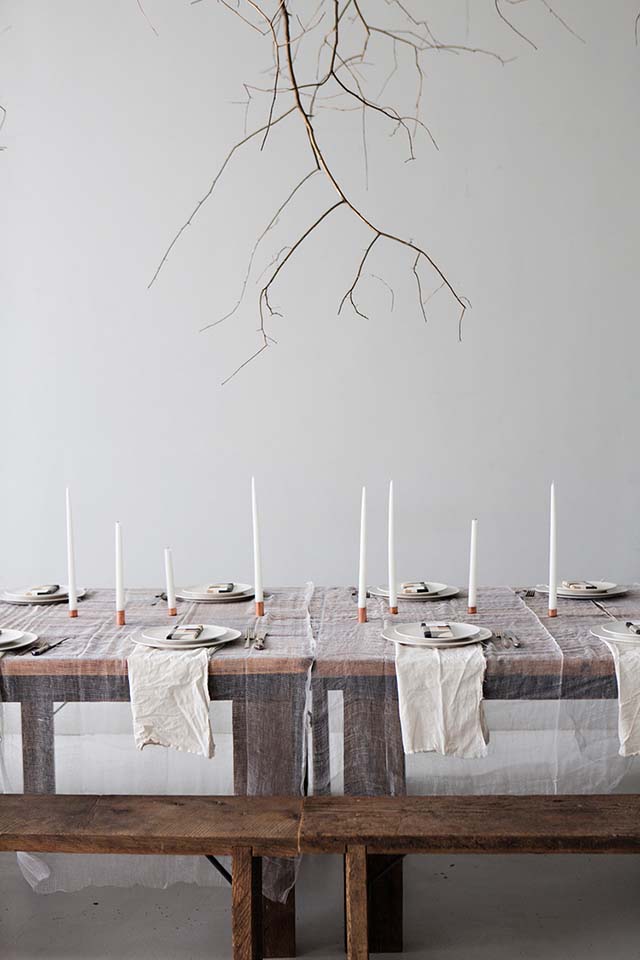 Cheesecloth = tablecloth. Lovely and so smart.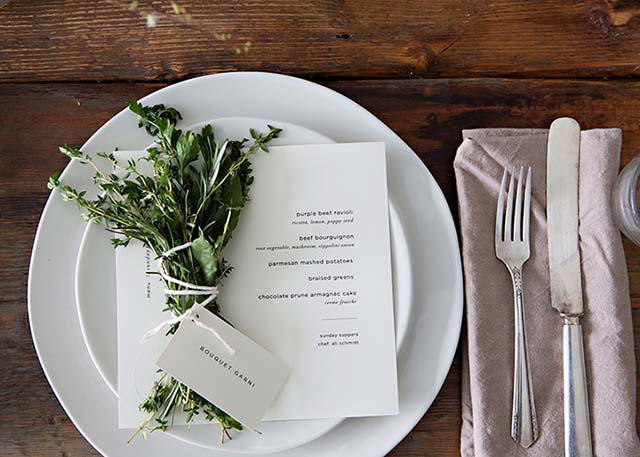 Cute to send each guest home with a bouquet of herbs. Plus, they make a really pretty place setting.
Tonal tableware really goes a long way, as does a tall vase with flowering branches.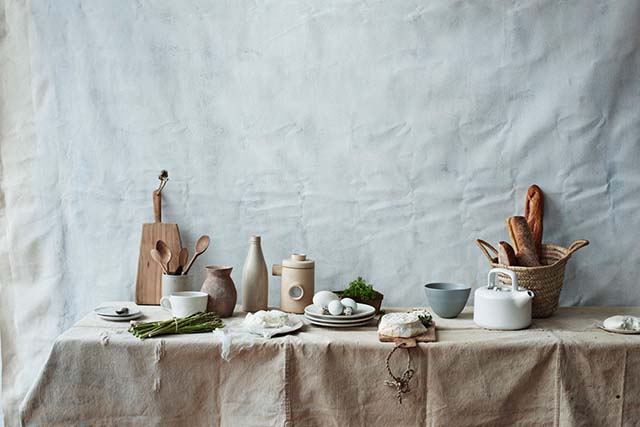 A tonal palette also works so well in a self-service spread. Stacks of dishes, pitchers and vessels of varying sizes add height and dimension.