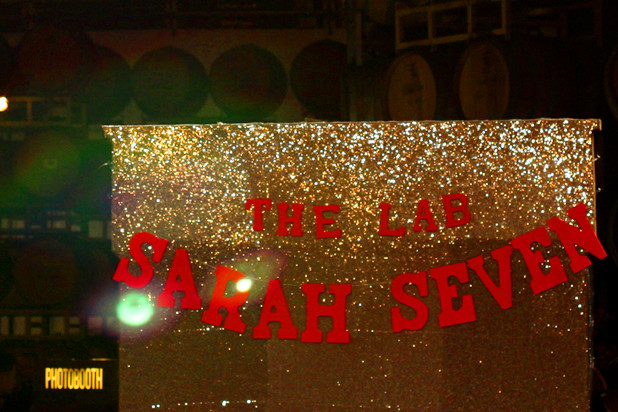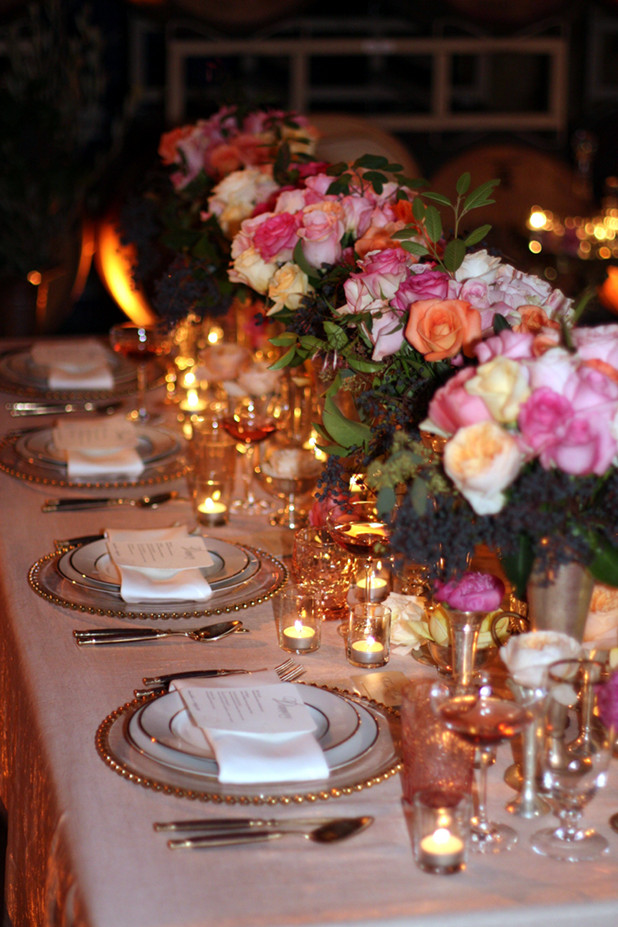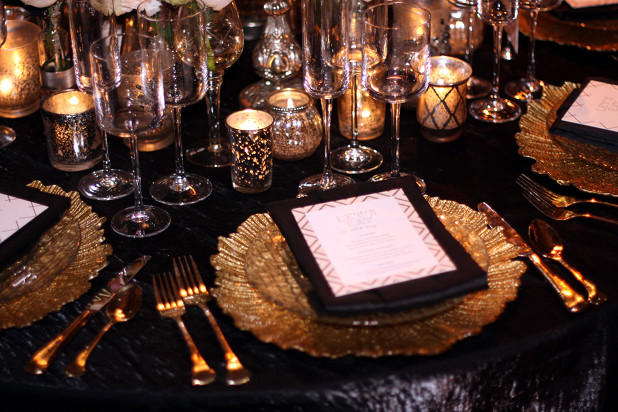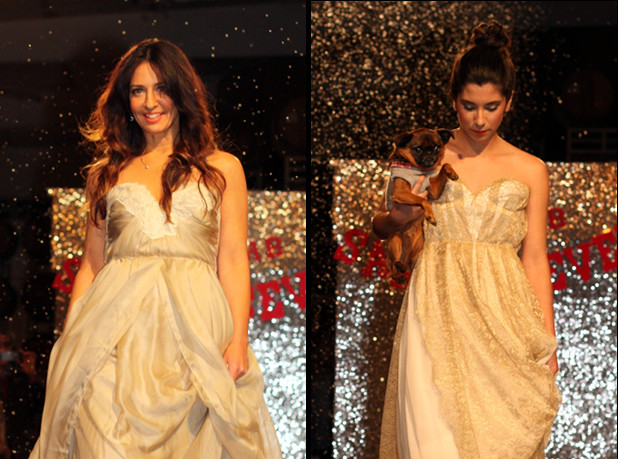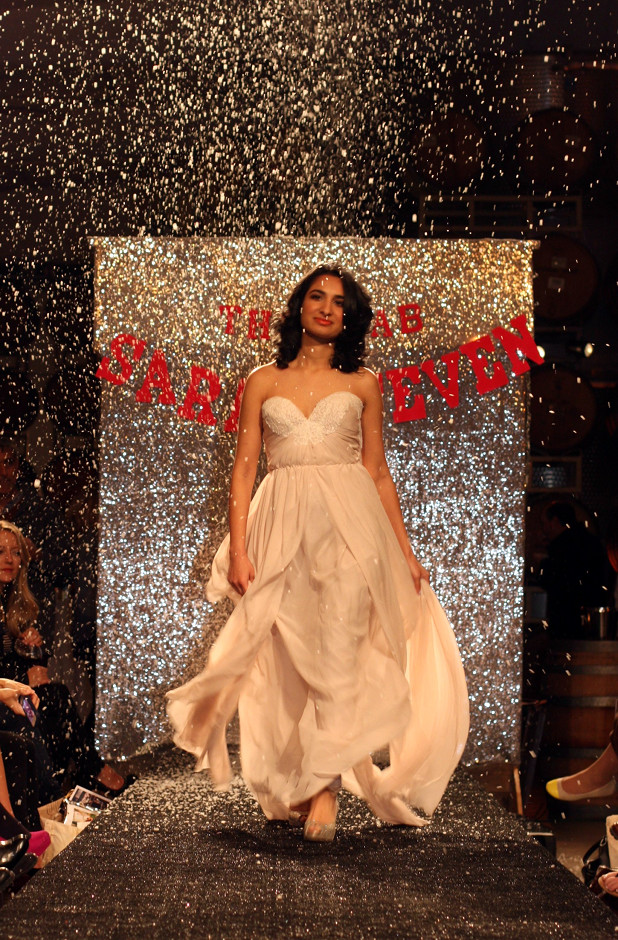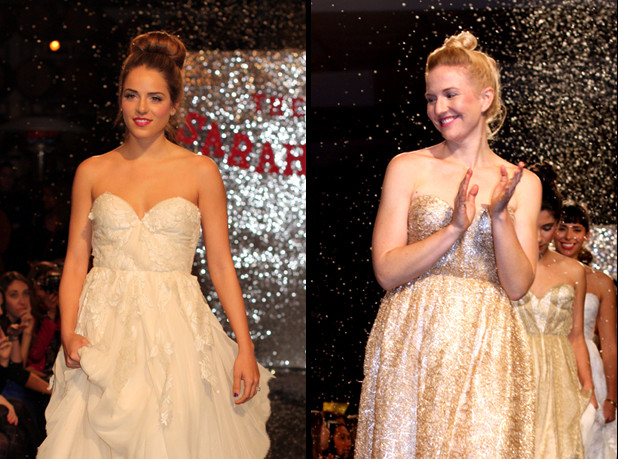 Kristen, Krystal, yours truly, Julia and Anne were among the ladies strutting our stuff on the runway.
Recently  I had an excuse to play dress up in Sarah Seven gowns and eat cake pops and fancy mac 'n' cheese in the barrel room at Cline Cellars. So yeah, all in all it was pretty great.
It was at year two of The Lab Event, a bridal fair in Sonoma that combines a bunch of top-notch Wine Country and Bay Area-based wedding vendors all in one place. (You may perhaps remember year one?) The result basically feels like a real-life Pinterest board, as evidenced above by the copious glitter and gorgeous table settings.
It was a fun evening (kinda felt like a party!), and since we arrived early to get prepped, I had plenty of QT hanging out with some fellow blogger friends. And the decor — que romántico, no?