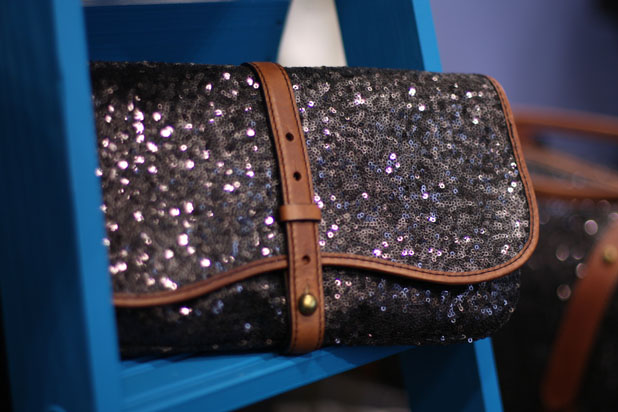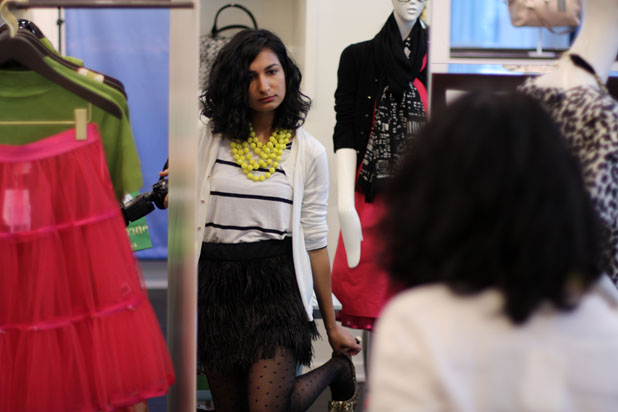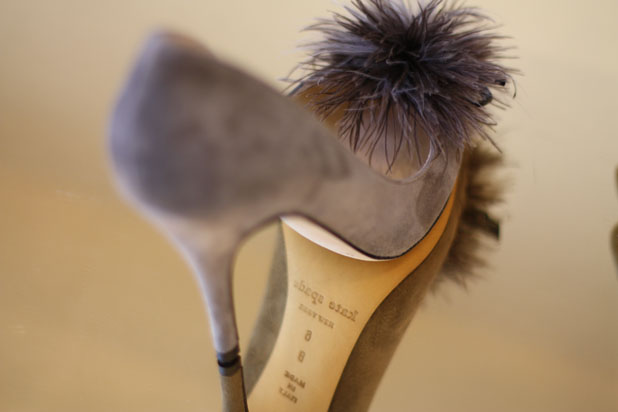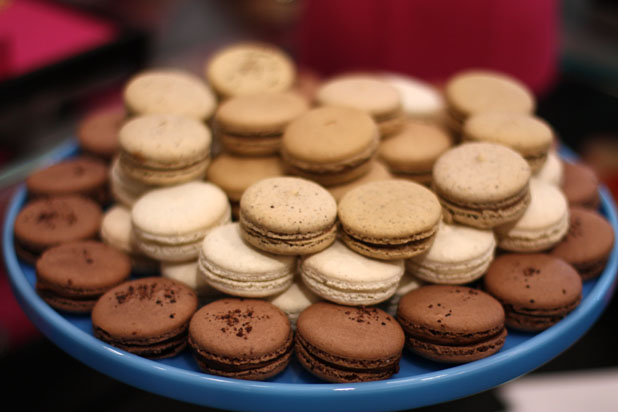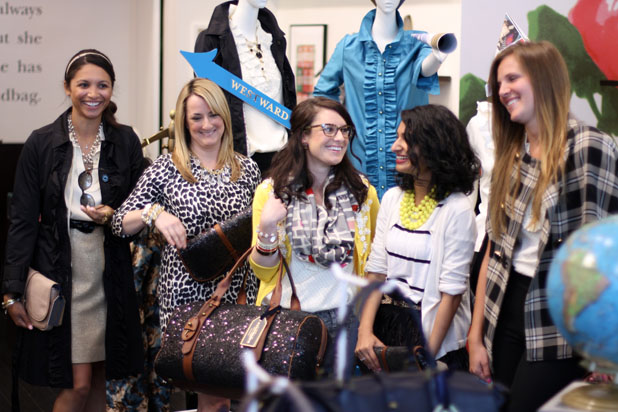 Britt, Jennifer, Alicia, me and Annie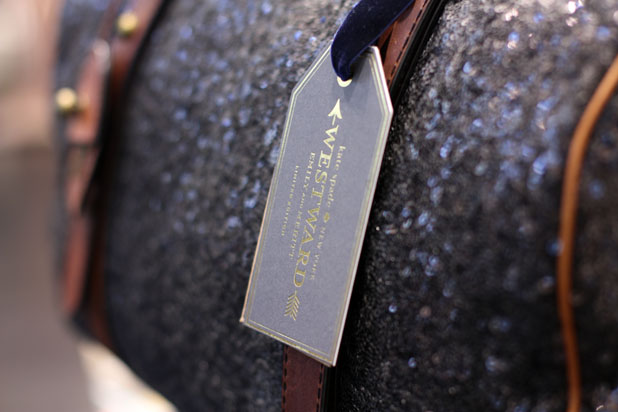 Kate Spade's known for getting a lot of love on the East Coast, but I was stoked when I found out they were doing a collab with the LA-based ladies behind Current & Elliot to create the Westward line. What's more, they invited some San Francisco bloggers (myself included) to come to the local SF store for a styling competition. Take a peek at my look over on the Kate Spade Tumblr.
The event was a ton of fun! We even got to make some Westward-themed flip books while we were there. Alicia ended up winning and came home with the Runaway Duffle. Ain't it a beaute? Spacious too. It's so dreamy I want to stuff myself inside it and live there for awhile.