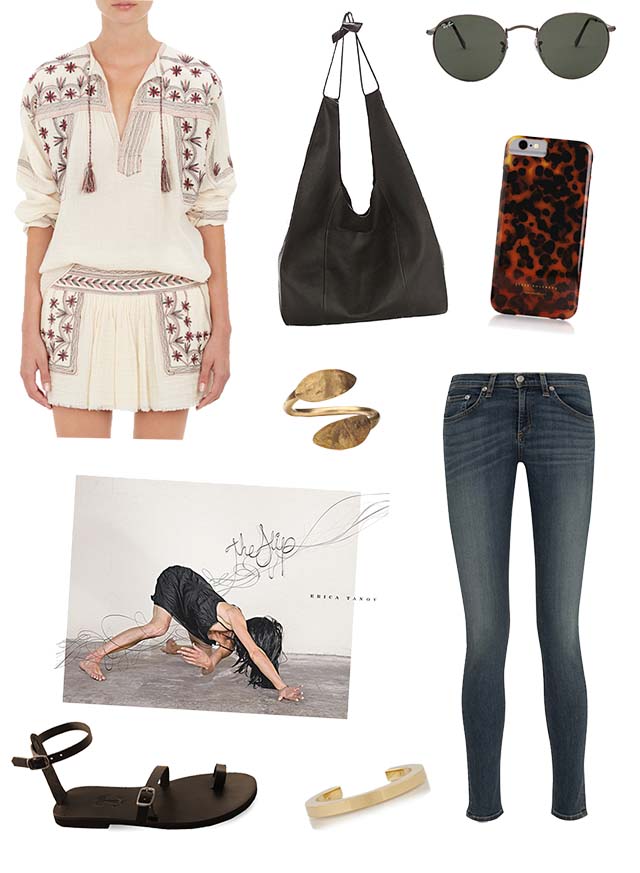 Isabel Marant Etoile Vicky Baja Shirt, Kara Fairway Shopper, Ray-Ban Round Sunglasses, Julia Kostreva Tortoise Shell iPhone Case, Toms Brass Leaf Wrap Ring, 20 Years 20 Slips book for Erica Tanov, Rag & Bone The Skinny High Rise Jeans, Toe-Ring Ankle Strap Sandals, Jennifer Fisher XL Square Gold-Plated Cuff
I can't actually wear/bring these to a lunch date because I don't own any of these items (yet), but if I did I would feel SO FABULOUS. Here are some obsessions, new and old.
In related news, I got a new phone so I'm giving some serious thought to scooping up this case.