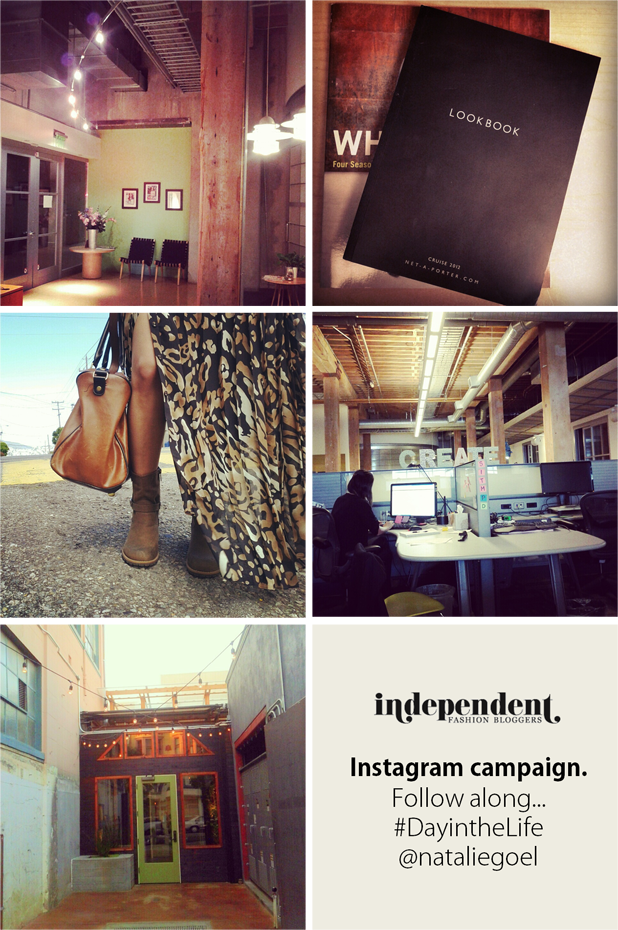 Are you guys on instagram? Ever since it became available on the Android, I've been 'grammin' it up.
Independent Fashion Bloggers (IFB) is following bloggers' days from coast to coast, and I'm in the West Coast edition giving a visual peek into a pretty typical day for me.
Follow along with hashtag #DayintheLife on Twitter, and our instagram handles @_IFB and @nataliegoel. The full lineup's all right here!
As for my weekend, it was totally indulgent. I made it up to Wine Country for more wedding-planning activities before heading out to see Cyndi Lauper, The Wallflowers and others at SF's Black and White Ball. SF temps are always a little too chilly for comfort at outdoor events, but the fantastic food, music and booze more than made up for it.  It was my first time attending, but it definitely won't be my last.