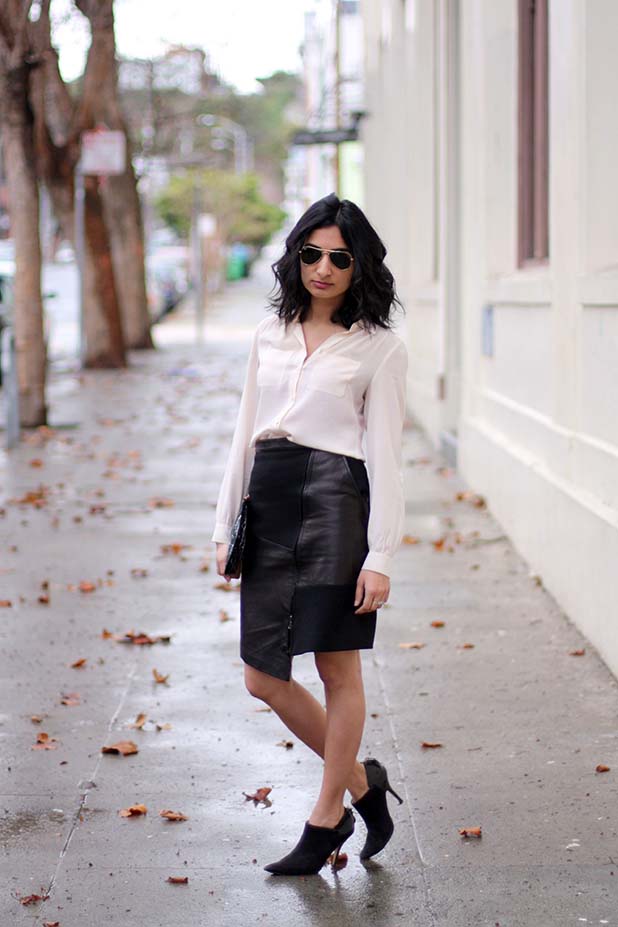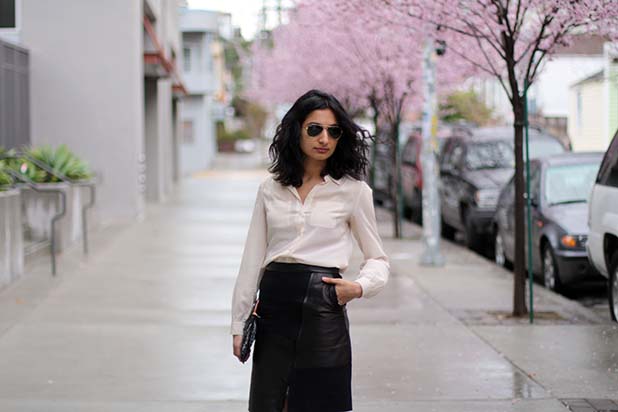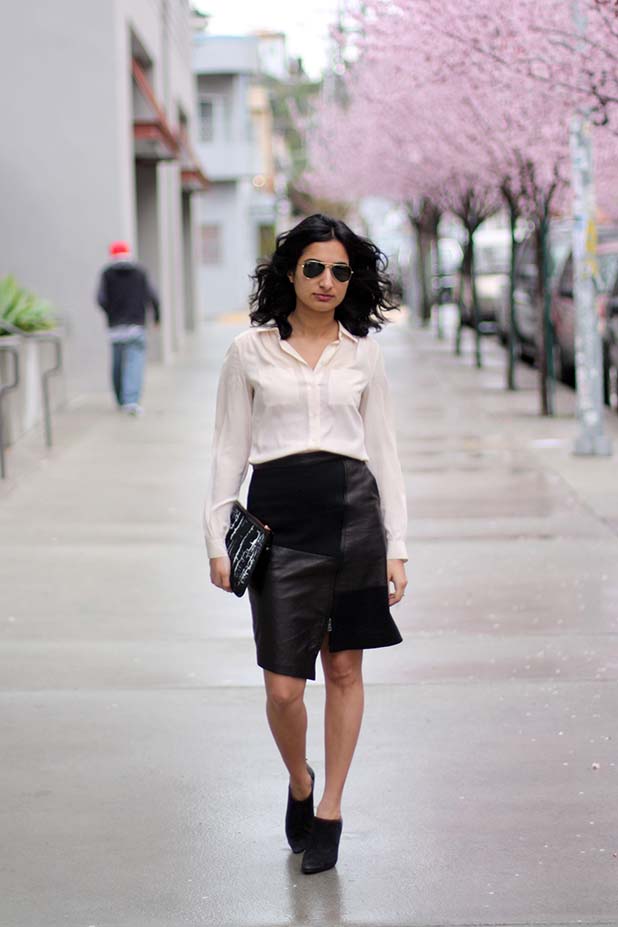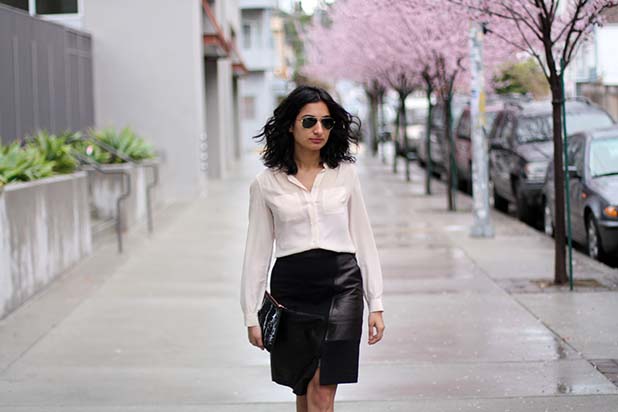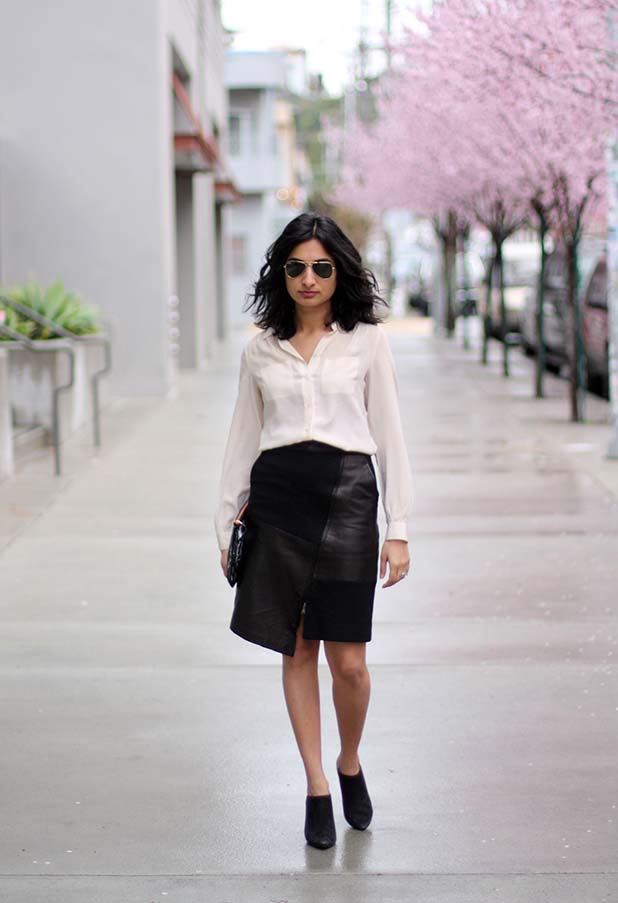 Tibi Leather Patchwork Skirt, Shawn Burke x The Podolls Necessaire Clutch, Ann Taylor Silk Camp Shirt, KORS Michael Kors booties, Ray-Ban aviators
Okay, this super pale pink shade has made its way into my last three outfit posts. I guess I'm into it! Soft, fresh and reminds me of ballerinas. Which to me (and everybody, maybe? Why ballerina-hate?) is kind of nice.
It may not have been the best move to wear silk, leather and suede on this rainy day, BUT a happy coincidence is my top matched the cherry blossoms. I'll add it to the list of good vibes for this color.