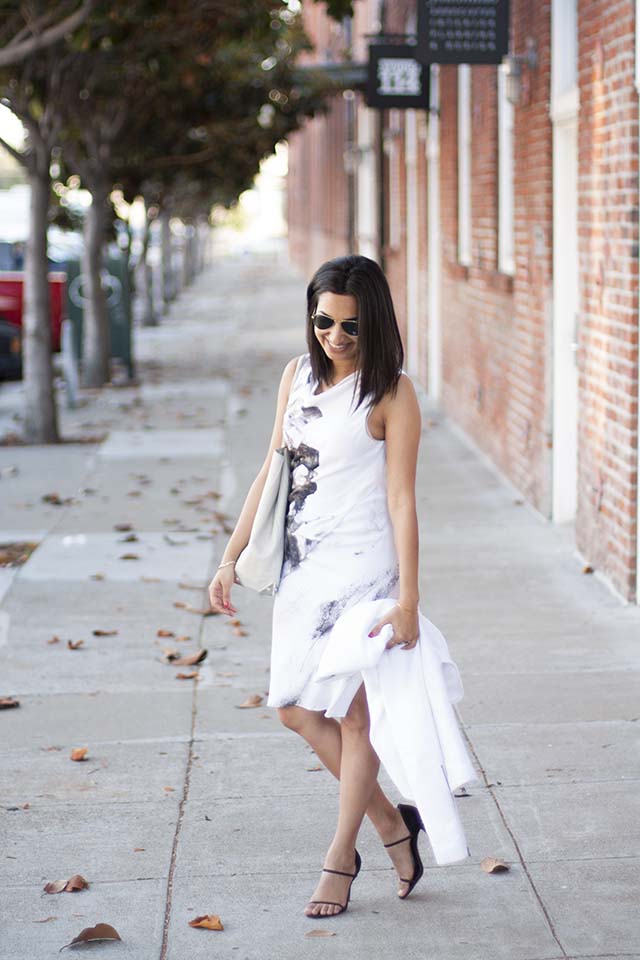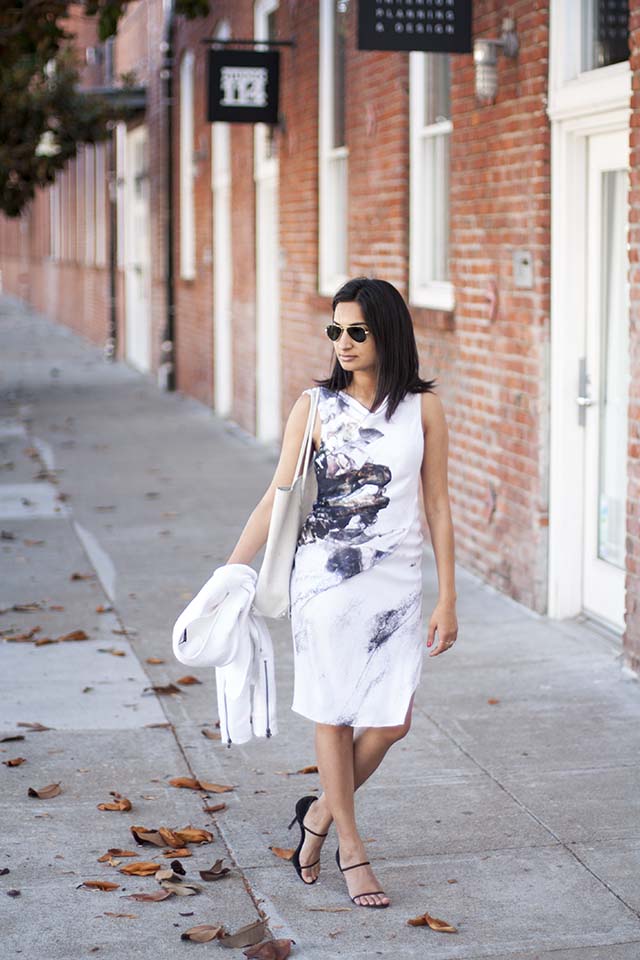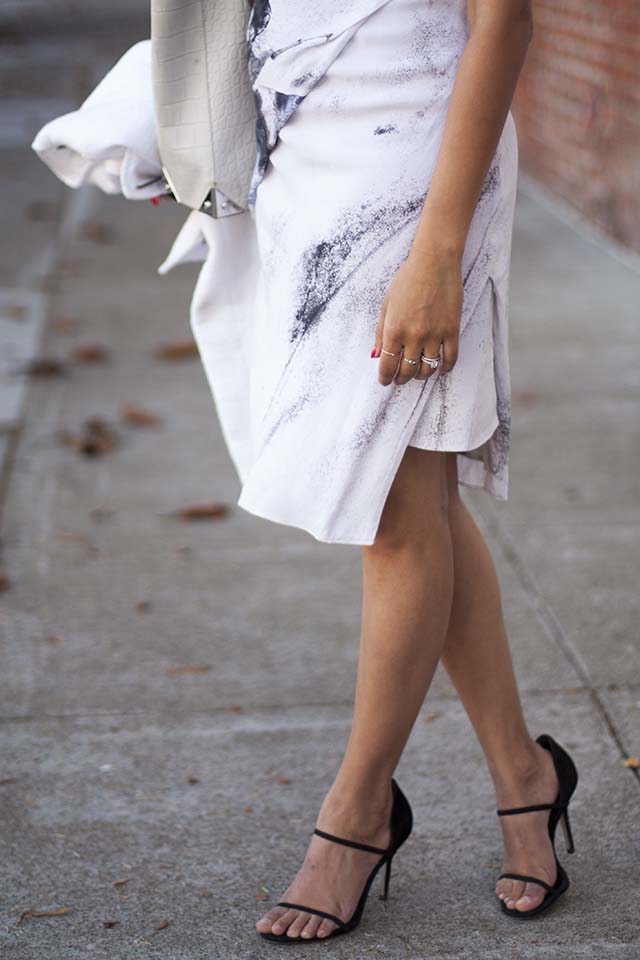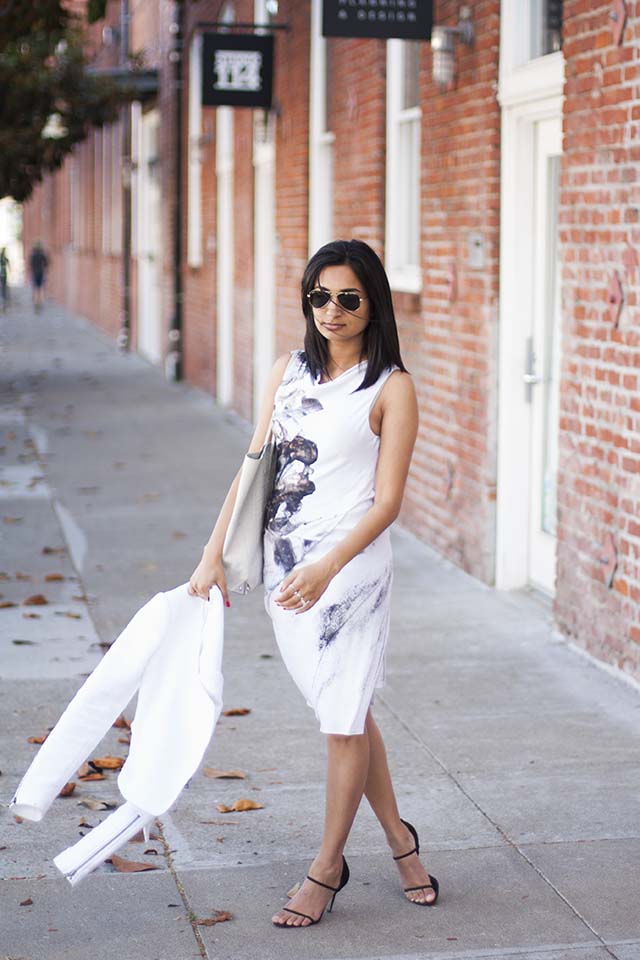 Helmut Lang Carrion Dress (sold out but I'm obsessed with this one), Alexander Wang Stasya Heels, Tibi blazer, Ray-Ban Aviator Sunglasses, Alexander Wang Prisma Tote (also like this one)
No luck on finding a new white dress this summer and fall clothes are already starting to hit stores, so I figured it's time to dig this old favorite out of the closet.
Most of my truly dressy events during the summer are weddings, and of course you can't sport a white dress to those, so I've been forced to find other excuses to wear it. Dinner out fit the bill. I like the idea of wearing the clothes I like more often, even if it means getting a little fancy sometimes.