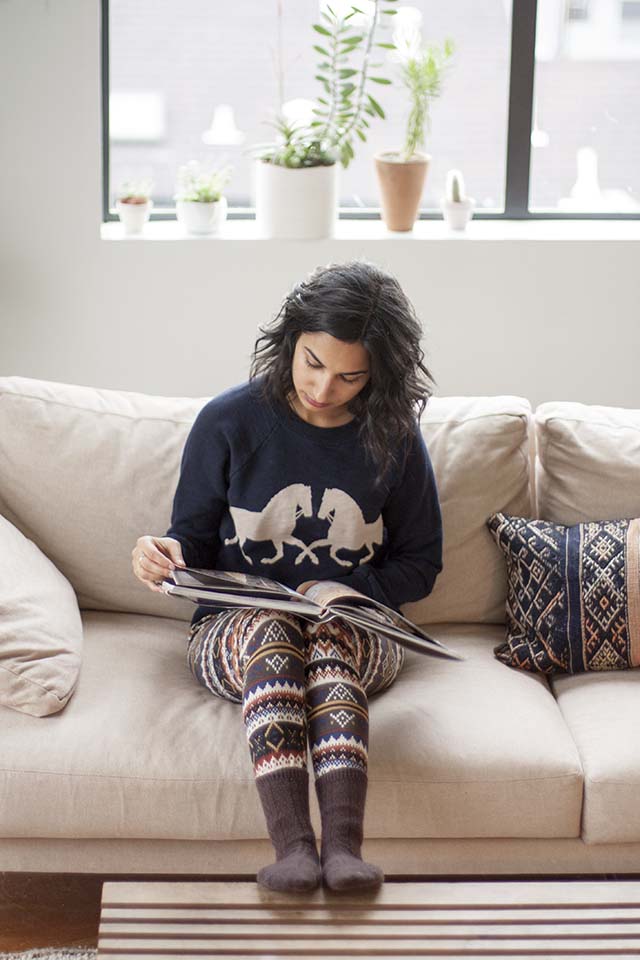 J. Crew sweatshirt (past season but I like this elephant one and this luxe version), LF fair isle leggings (past season — these in "carbon champagne" are in a similar spirit)
It's never a bad season for lounging around but the holidays are prime time. So much of the day spent in sweats! And reading. And eating. It's kind of the best.
And sometimes leaving the house in said sweats (or yesterday's PJs) is necessary, because changing out of them takes way too much effort. But then, so does running away when you see an acquaintance at the grocery store.
Not need to hide this year — there are so many comfy items that are also really cute. As we gear up for a few days in, here are some cozy but chic, outside world-friendly picks, for yourself or others!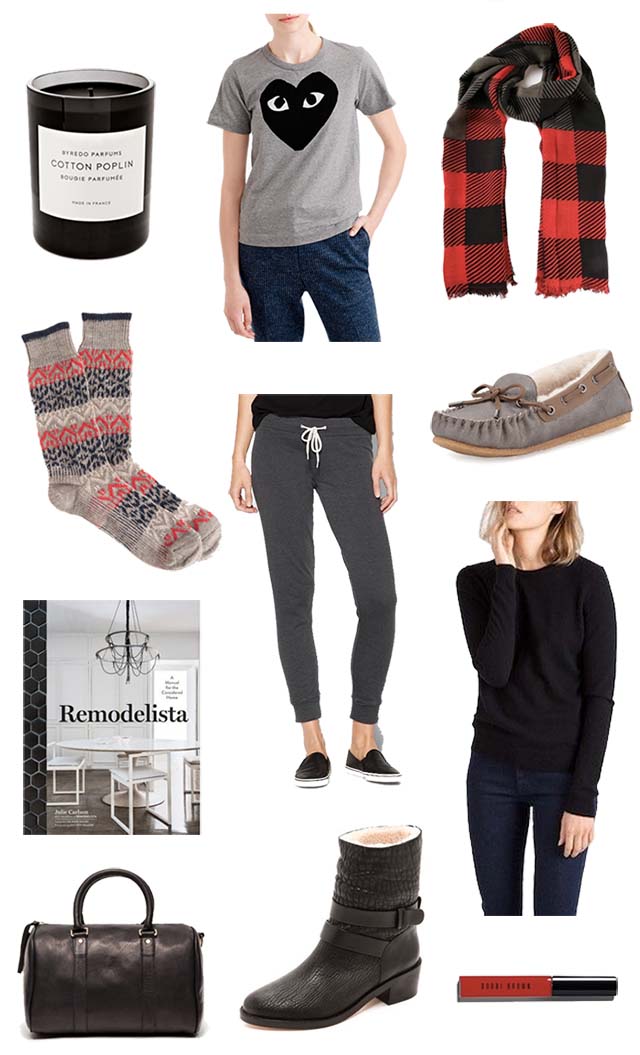 Shop the post: