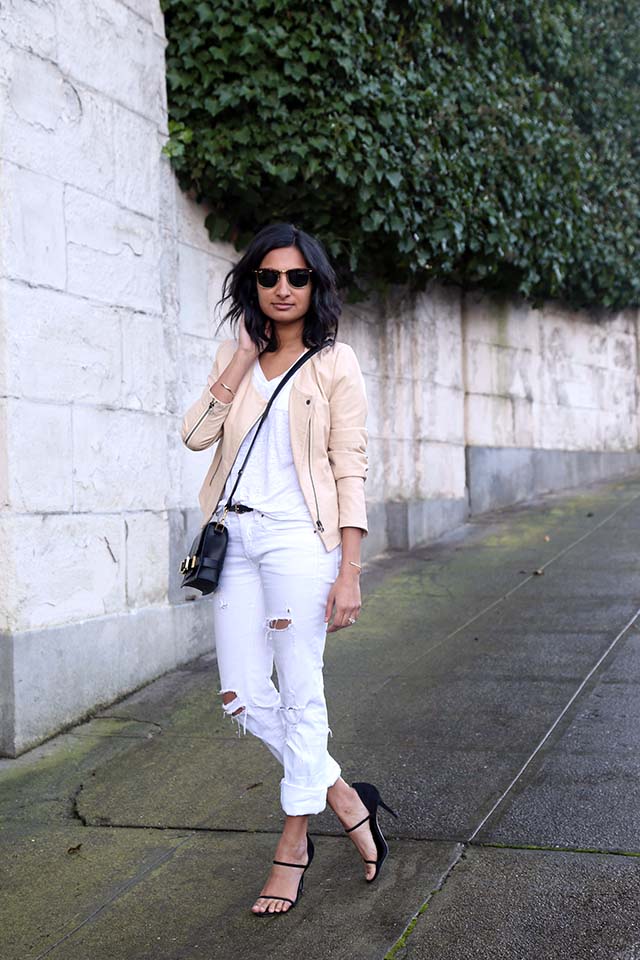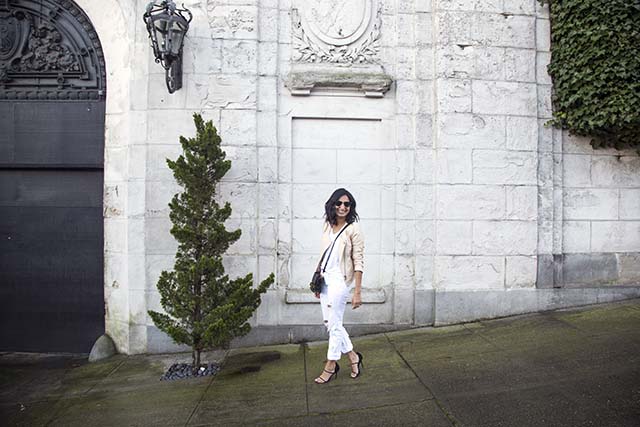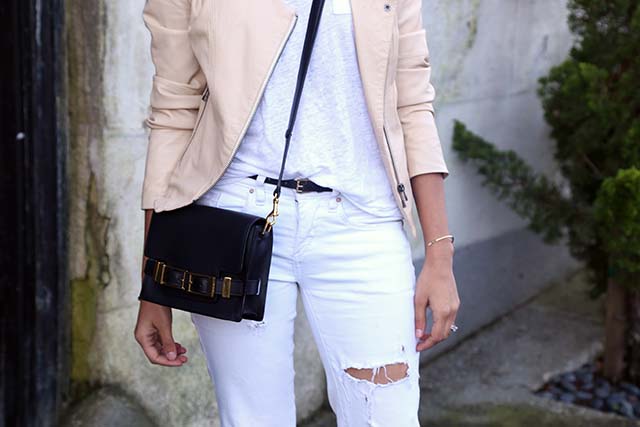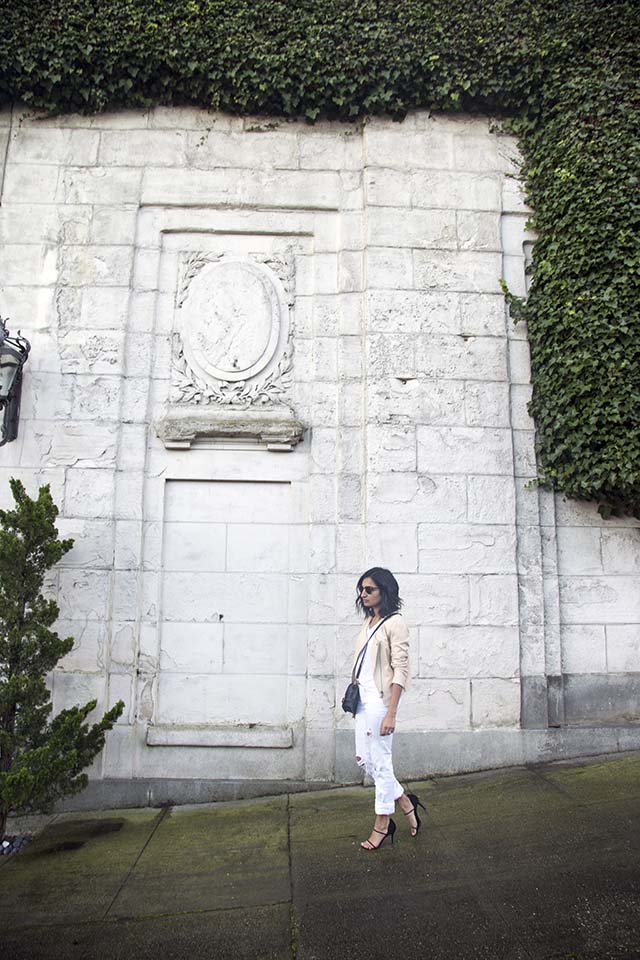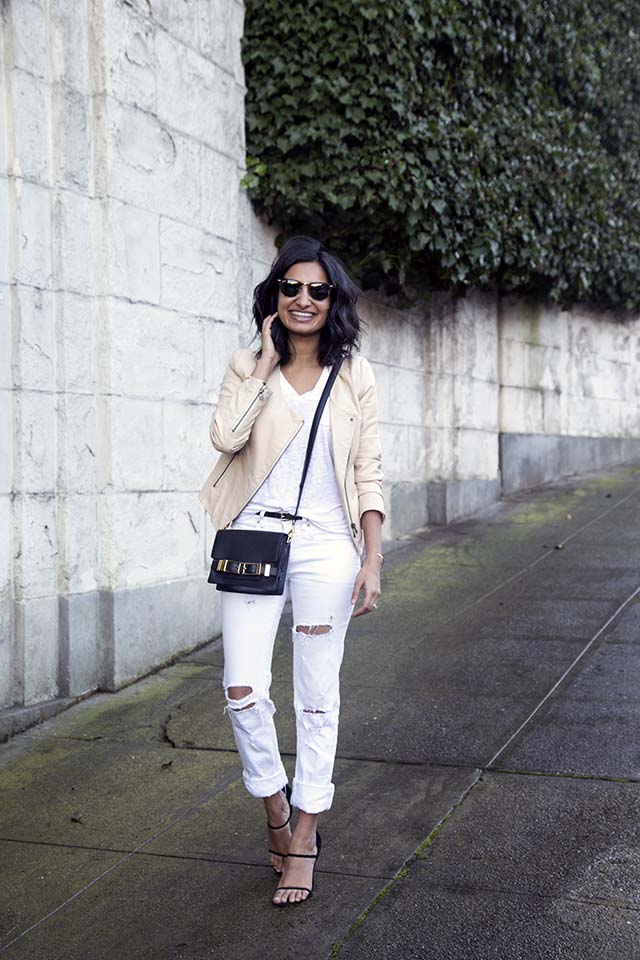 Joie leather jacket, J. Crew linen tee, Blank jeans (old, similar here), Alexander Wang heels, A.L.C. Small Davenport Crossbody Bag (sold out, full size here), Ray-Ban Clubmaster Sunglasses
Well, the 24-hour marathon of A Christmas Story is almost here. It's a merry time of year indeed.
I, for one, will be firing up my sweats and hip-hop Christmas songs and declining when my brother suggests we all play some Monopoly. (No thank-you, it always takes five hours, plus I lose.)
Hope you all enjoy your cherished Christmas traditions with loved ones too. Happy Holidays, guys.
Photos by Krystal Bick