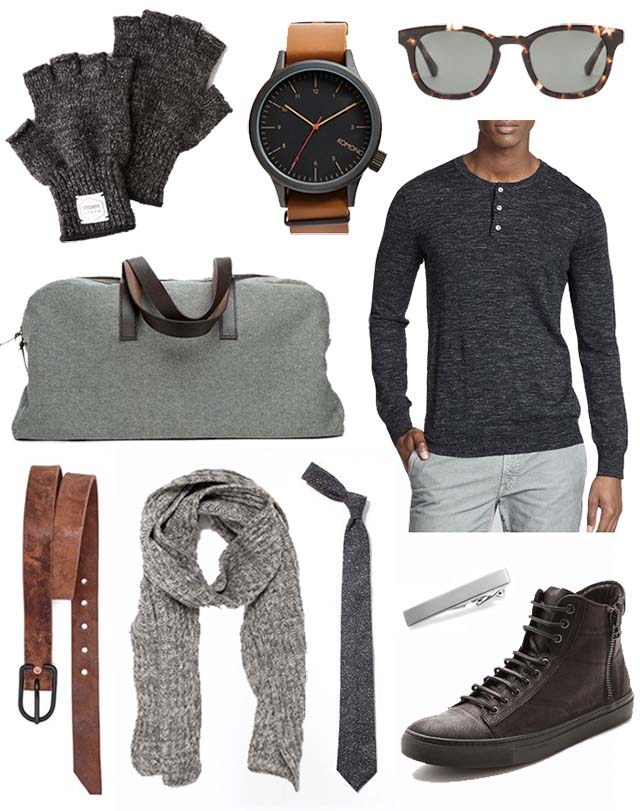 I asked Chris to pick out some items he likes so I could share them, and also just because I was curious. Good stuff! Great fodder for gifting.
I also asked him the "why" behind these items. Here are a few snippets:
Fingerless gloves: He's always wanted a pair for when it's "not that cold, but cold enough", because they'll still allow easy phone access.
Weekender: I actually already own this weekender, but Chris has basically taken it for his own at this point. It fits all his essentials, including shoes.
High Top Sneakers: He's a big fan of darker leather sneakers, (who knew?).
These and a bunch more of his picks are in the "shop the post" section below. Just a few more days left to ship in time for the holidays.