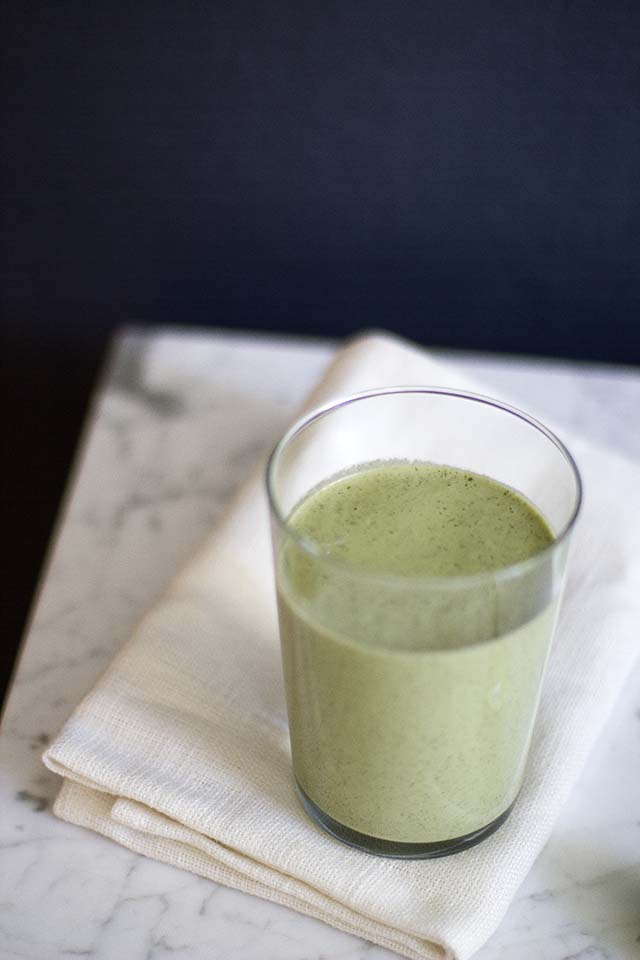 If you're familiar with The Plant Cafe Organic in the Bay Area then maybe you, too, are already obsessed with this smoothie. It's possible all of the store's flavors are great but I would never know because I tried the green banana almond early on and that was it. Didn't even bother trying anything else.
The nice thing about smoothie shops is they list all the ingredients so it's easy to use them as a jumping off point to mix up something similar at home. I especially like this blend because it's not overly sweet. (Side note: it also calls for almond butter so it allows me to use the make-your-own nut butter machine at Whole Foods. Anyone else addicted to that thing?) Dig in!
Ingredients:
1 cup almond milk
1/2 cup almond butter
1 stem kale
1 banana
Handful of ice cubes
Instructions: Blend.