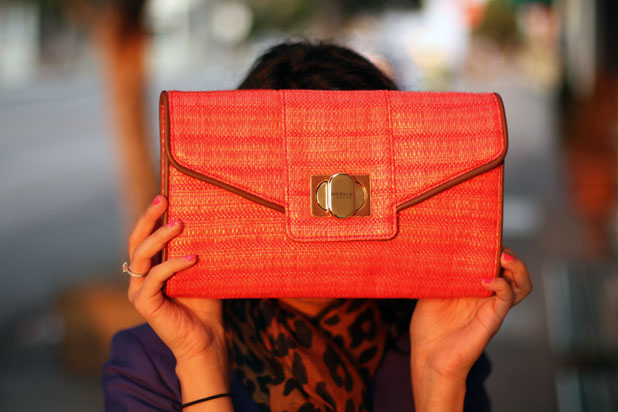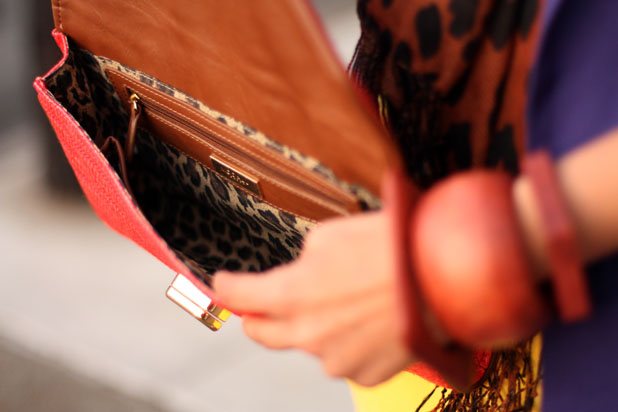 —
This giveaway is now closed. Congratulations to Brett from Captain Cook, Hawaii!
—
At long last! I finally started a Like Fresh Laundry Facebook page. To celebrate, I teamed up with Bay Area-based boutique The Red Box to give away the cute clutch I sported in my previous post. Who doesn't love a little pop of pink?
It's easy to enter:
Step 1. Click below to "like" both Like Fresh Laundry and The Red Box boutique.
Step 2. Comment on this post — and be sure to leave your email address so I know how to reach you if you win.
Step 3. Optional: for an extra entry, tweet the following:
I want to win this cute clutch from @LikeFresh and @TheRedBoxOnline! To enter, RT and visit http://bit.ly/n7i9xB
Maximum of one extra entry per person. Contest only runs until Monday, Oct. 3rd at midnight, so hop to it! I'll randomly select the winner.
Giveaway got you in the shopping mood? Go take a peek at The The Red Box online.