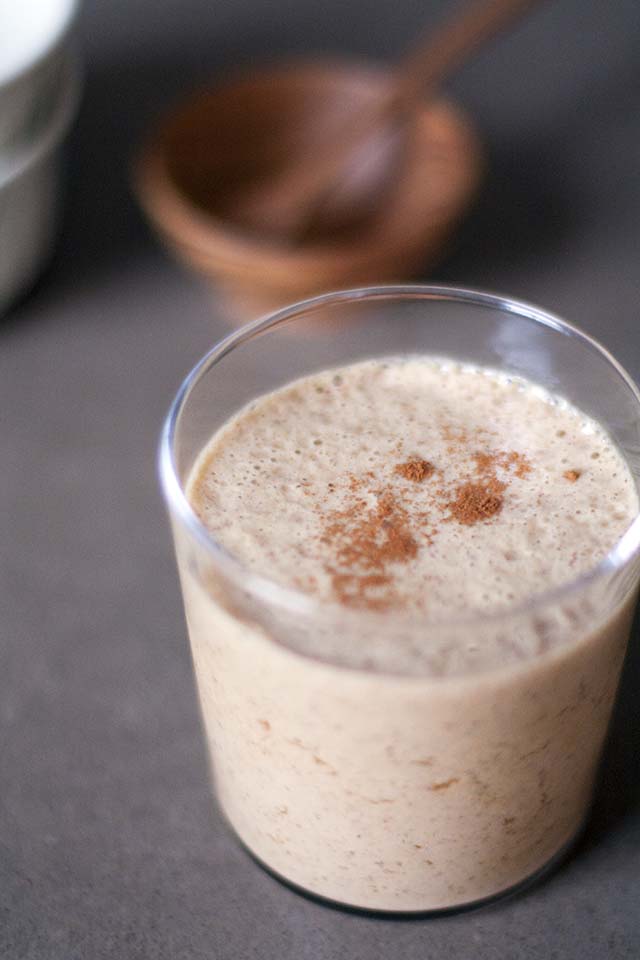 So far taking desserts and making them into quick, easy smoothies has been a delicious, and actually pretty healthy, experiment. This one has taken the most tinkering, but I'm now really happy with the result. So yummy. I've been having it for breakfast and it gets me in the holiday mood. I used this Alton Brown recipe as the inspiration.
One key is making sure to only use a pinch of each of the spices. More experienced cooks probably already know a little goes a long way, but it took me a little while to find the right balance. Ground clove is no joke.
Ingredients
1 ripe banana
1 cup soy milk
5 ice cubes
3 tablespoons almond butter
1 tablespoon unsulfured molasses
1 teaspoon finely grated fresh ginger
1/4 teaspoon vanilla extract
1 pinch cinnamon
1 pinch clove
1 pinch cardamom
1 pinch ground ginger
1 pinch salt
Instructions: Blend.