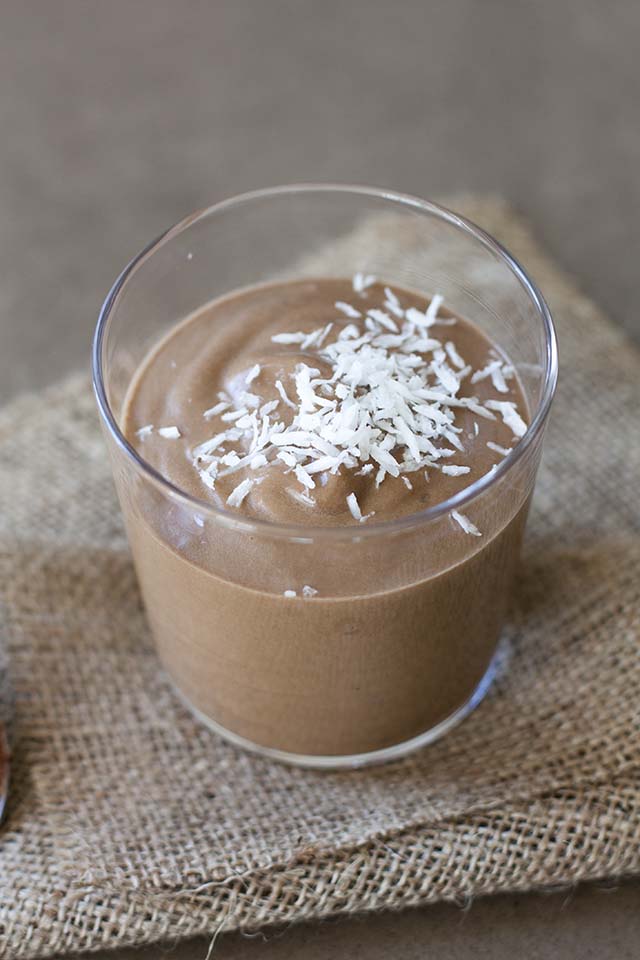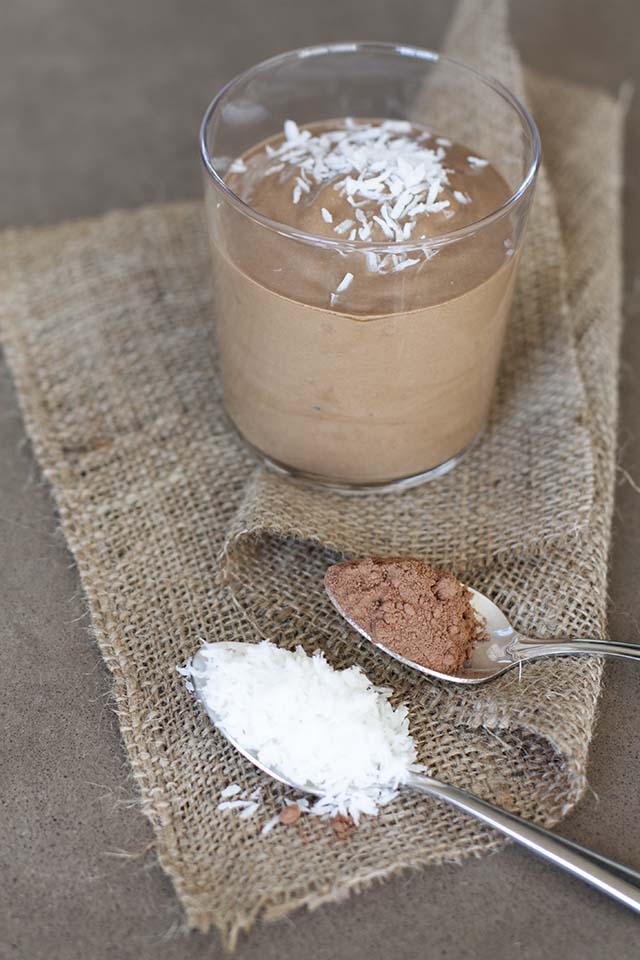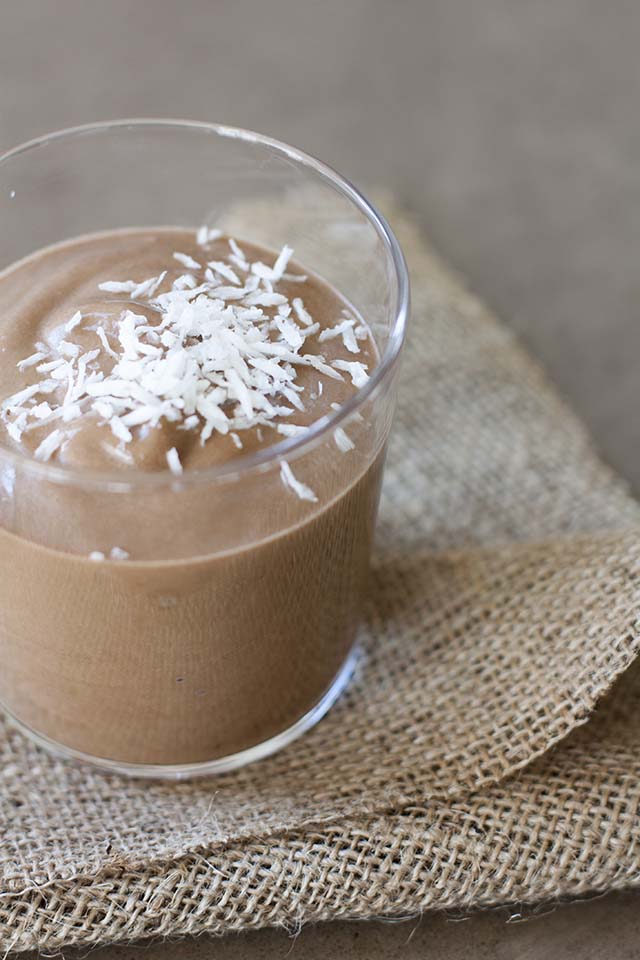 Honestly this tastes more like German chocolate cake-inspired mousse than a smoothie, but no need to complicate things.
The chocolate and sweetness are a tad subtle, the way I like it (although you can amp up both if you prefer by adding more cacao and honey), and the texture is especially rich and creamy thanks to the addition of avocado. But what really gives this drink the yummy cake-esque flair is topping it off with a heap of shredded coconut, reminiscent of frosting.
Word to the wise — you may want a spoon for this one. Bon appétit!
Ingredients:
1 cup coconut milk (or any kind of milk)
1 banana
1/2 avocado
1 tablespoon honey
1 tablespoon pecans
3 ice cubes
1/2 teaspoon vanilla extract
2 tablespoons coconut flakes, plus more for topping
4 teaspoons cocoa powder
Instructions: Blend.